This post may contain affiliate links which may give us a commission at no additional cost to you. As an Amazon Associate we earn from qualifying purchases.
This is a sponsored post written by me on behalf of Huggies®.
With three kids, there's pretty much a 100% chance that there's a mess in existence at any point in time. Food covering the table (the floor… the walls…), paint splattered around, crayons smashed into the carpet. If there's a mess to create, my kids have probably managed to make it.  Now, with adding a baby to the mix, the messes have multiplied. Especially now that we have introduced solid food.
Now, for those of you who have had children (or have tried to feed a squirming baby) you know that solid foods are an entirely different animal. Suddenly, feedings take over everything- your baby, his face, your face, your clothes, the walls. If it's nearby a baby learning how to eat, it's probably going to be covered in something gooey and green sometime in the near future. As such, I keep packs of Huggies Natural Care® Wipes throughout the house.
My favorite spot is in the kitchen, which gives me easy access all of the time. Because with three kids, I'm forever in the kitchen!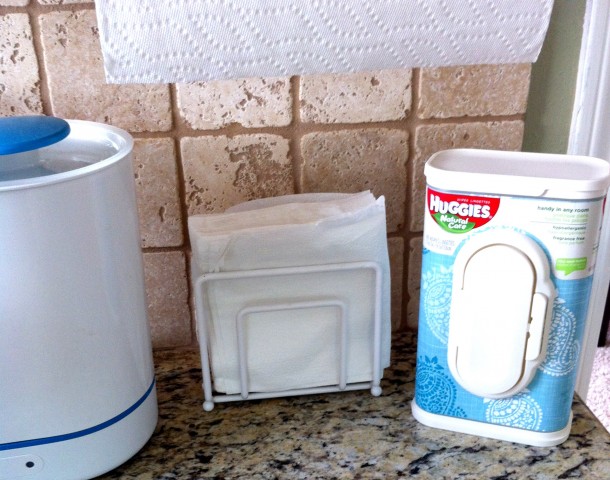 Or in the living room, to grab for quick diaper changes between bouts of activity and feedings.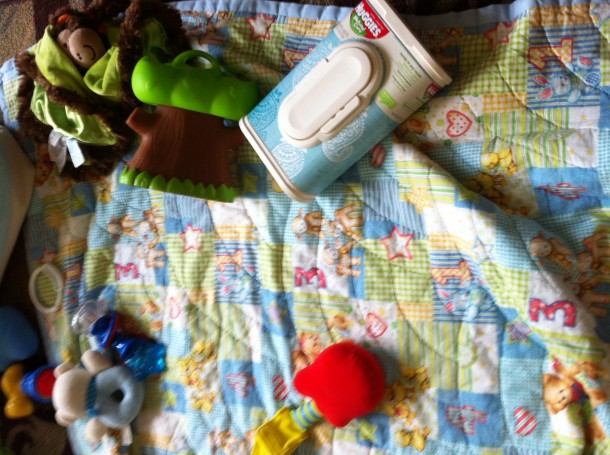 Of course, the most necessary location comes when feeding the baby himself. Because the worst messes always come with the baby food. The worst for me is trying to get Brady to eat any kind of green food. Green beans, peas, it doesn't matter- if it's green and pureed and in front of him, it's going to be a mess. This is something we discovered while trying to convince him peas were a good idea. Those wipes over there, handily in reach? Have no idea what's coming for them.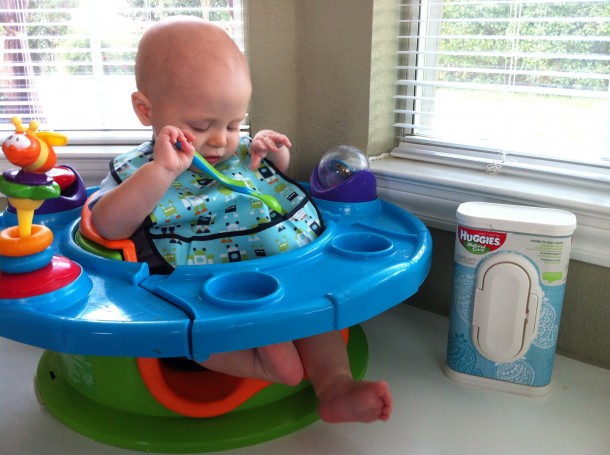 Case in point.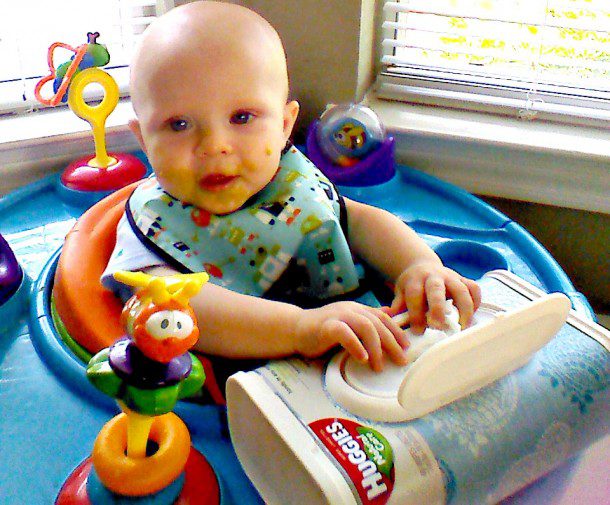 And this? Isn't even counting the food coating my clothes. Luckily, these wipes are super durable- so after wiping down baby's major food messes with just a single thick wipe, you don't feel nearly as bad about grabbing another one for yourself. Or your walls…
Huggies Natural Care® Wipes with NEW Triple Clean* layers are gentle on baby's skin and thick enough to clean their hands and faces, all the way down to their bottoms.
Interested in trying out this new product for yourself? Huggies® is encouraging parents everywhere to become Official Huggies® Testers at Huggies.com/Tester and put their new and improved diapers and wipes to the test in their everyday routine – from playground play dates to messy mealtime.
To get coupons and other great rewards, visit the Huggies® Test Town!
Or check out the Huggies® Facebook fan page to learn more now!
This is a sponsored post written by me on behalf of Huggies®.