This post may contain affiliate links which may give us a commission at no additional cost to you. As an Amazon Associate we earn from qualifying purchases.
If you've ever been to Bloggy Boot Camp or chatted her up on Twitter, then you KNOW how much Tiffany adores make-up.
And what is more fun than a bunch of your girlfriends getting together to talk about the latest make-up trends, product finds, and ways to look great on Twitter?
That's why we're super excited to invite YOU to our Twitter chat this coming Tuesday, June 18 at 6:00 PM PST / 9:00 PM EST! It will be a fabulous chance to chat all things make-up, as sponsored by CoverGirl's Flamed Out collection from ULTA Beauty.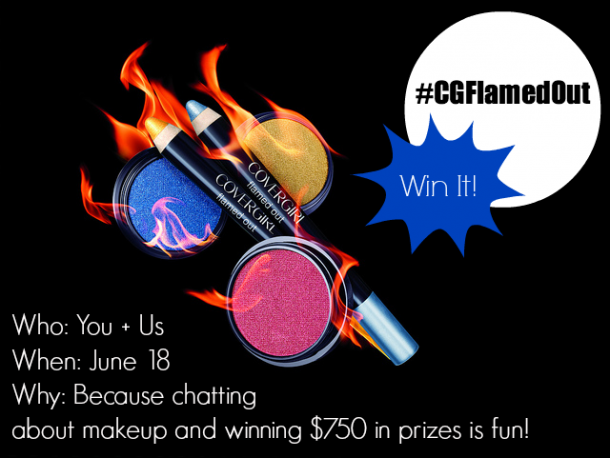 #CGFlamedOut Details
Where: On Twitter, using the hashtag #CGFlamedOut.
When: Tuesday, June 18 at 6:00 PM PST / 9:00 PM EST
Prizes: But of course! See below for the goodies we'll be giving away.
Twitter Party Prizes
During the #CGFlamedOut Twitter Party, we'll be giving away THREE PRIZE PACKS. Each will include a $250.00 UTLA Beauty gift card and a variety of CoverGirl Flamed Out Products.
That's over $750.00 in prizes in an hour!
Enter to Win
To enter to win one of the three prize packs for grabs, simply RSVP using the below Linky and then join us Tuesday, June 18 on Twitter.
Live Twitter Chat HERE
At party time, be sure to come back to this post. You can watch and jump into the conversation using this live Twitter feed created just for #CGFlamedOut!
Also joining us will be Kate (@K8_smallthings) from TheSmallThingsBlog.com. She'll be providing her makeup tips and tricks and sharing her take on the new CoverGirl Flamed Out products.
More on CoverGirl Flamed Out
Inspired by fire, the bold new flaming femme look takes your eyes from flames to ashes. Hues of fiery red, pink, gray, gold and blue make this look pop. With CoverGirl Flamed Out Mascara, Shadow Pots, and Shadow Pencil, you'll definitely want to go find this new product line and get the flaming femme look at ULTA Beauty.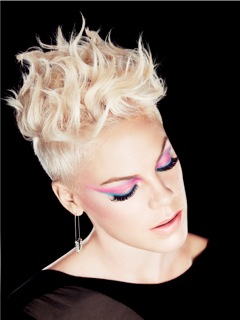 BONUS! For a limited time, CoverGirl Eye is buy one, get one 50% Off. This offer is valid from Sunday, June 9, 2013 through Friday, June 28, 2013.
This is a sponsored post on behalf of CoverGirl at ULTA Beauty. To read more the giveaway policies for this promotion, go here.