This post may contain affiliate links which may give us a commission at no additional cost to you. As an Amazon Associate we earn from qualifying purchases.
What makes you smile? What do you do to make others smile?
Dove wants to know!
We're teaming up with Dove this Friday, May 16 for a message that is not only near and dear to our hearts, but something that is the cornerstone to our community: positivity and helping one another see the beauty that we all have inside.
#DoveMirror TWITTER PARTY
Have you ever considered what notes you might leave on a mirror to make a friend smile?
That's exactly what we will be talking about! Tell us, or better yet, SHOW US, what makes you smile.

Twitter Party DETAILS
Who: Us, @Dove, and YOU!
Where: On Twitter, using the hashtag #DoveMirror.
When: Friday, May 16 starting at 10:30 AM PST/1:30 PM EST
Prizes: But of course! See below for the goodies we'll be giving away.
TWITTER PARTY PRIZES
During the #DoveMirror Twitter Party, we'll be giving away four $50 Walmart gift cards.
We'll also have one grand prize winner who will walk away with a $300 Walmart gift card.
Fun!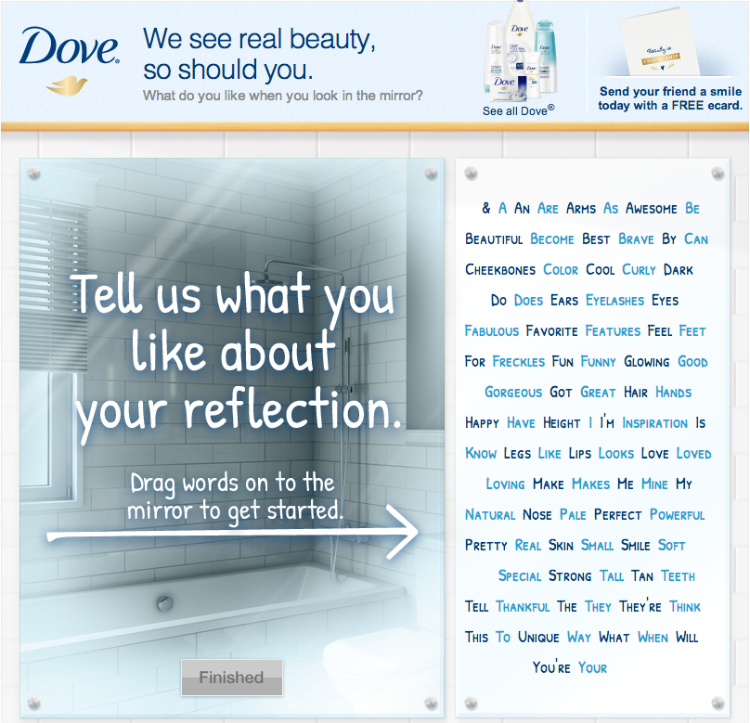 ENTER TO WIN
To enter to win, participate with an original tweet (no retweets) using the hashtag,#DoveMirror, in response to the Twitter party questions. (5) winners will be selected at random from those that reply to the questions.
RSVP HERE
Bonus time: We'll be randomly selecting one winner from the below Linky to receive a $25.00 Amazon gift card.
Simply add your Twitter ID to the below Linky and you'll automatically be entered to win.
IT'S EASY TO PARTICIPATE
At party time, be sure to come back to this post or head over to our Twubs landing page here. The Twubs tool allows you to easily jump into the #DoveMirror conversation, while avoiding the background noise of other Twitter streams. This can be especially useful if you are new to using Twitter.
This is a sponsored post on behalf of Dove. For Twitter Party Terms & Conditions, go here.