This post may contain affiliate links which may give us a commission at no additional cost to you. As an Amazon Associate we earn from qualifying purchases.
This is a sponsored post written by me on behalf of Huggies®.

In the very early days with my first child, I remembered thinking how simple it all seemed. There were some very nice nurses in the hospital who were anxious to show me just how everything was done. My husband was able to spend his time in the hospital with us, easily pitching in with that new parent excitement. Surely, this parenting stuff was a breeze. Of course, that was until we went home.
And then added two more kids, including a new baby in the past year. (How cute is that Huggies®-covered baby?)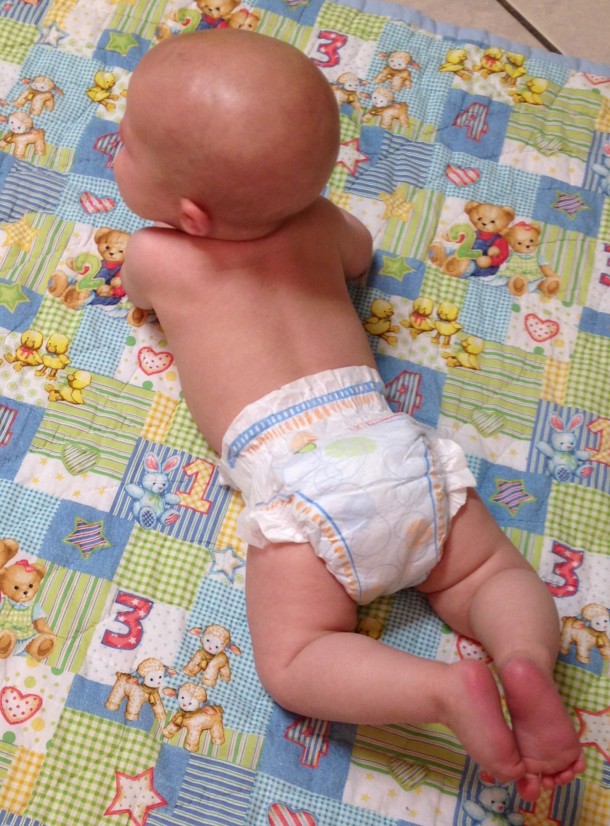 Currently in the throes of the baby stages with our third child, we can only shake our heads and laugh at how "simple" it all seemed to us way back then. The biggest challenge is, and always has been, sleep deprivation. While all new parents face this in some form, we found ourselves making an interesting mistake with our third baby; we assumed he would follow the patterns of our second child.
What's most entertaining about this error is that we had quite naturally done this with our second. After you feel like you have a handle on things with your first, you go about doing things the same way with your second- typically, to find your second challenging everything that worked the first time around. By our third child, you would think we would catch on. Which we did- just not at first. So, here are my tried and true bedtime strategies for getting your baby down at night and achieving bedtime bliss.
Three Tips to Finding the "Right" Bedtime Routine

Remember that all babies are different.
Seriously. SO different. What works for one child may not- and probably won't- work for another. Try various techniques until one seems to fit. Our first child needed complete silence and no light in the room to sleep; our current baby requires a noise machine and a dim lamp. The faster you realize that something isn't quite working, the faster you can give something else a try and work towards sleeping success.
Ask for help. LOTS of help.
We have found with Brady that if he wakes up at night, he will go back to sleep- as long as you are moving and he has a fresh diaper. After a rough round of teething, there was no way I could possibly make that 4:30 am hike up and down the hallway to settle him down. So, I enlisted the help of my enviably snoring husband to take his round- and conveniently leave a set of diapers and wipes in the living room.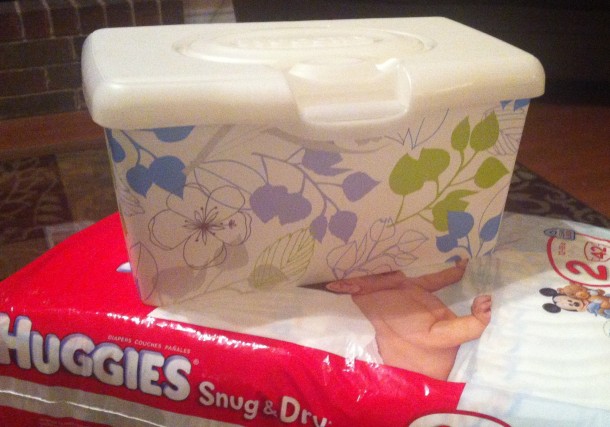 Enjoy the moment(s).
They're really not going to last for long. Even though you may have to try ten swaddling blankets, three different nighttime lotions and fifteen lullabies, it all will fly by far too fast. So, while peaceful slumber may end up only lasting a short while, I try to embrace the hour-long bedtime ritual. I slowly give the baby a bath, sing a song while putting him in his pajamas for the night and hum softly while I rock him to sleep. If nothing else, I'll never wish I held him less. 
What bedtime tips and tricks work for you with your baby?
Huggies® is introducing parents to improved products that are designed to take on some of the messy challenges of parenting: Huggies® Snug & Dry Diapers with NEW SureFit* Design, Huggies Natural Care® Wipes with NEW Triple Clean* layers. In addition to the same trusted Leak Lock® protection parents have come to love and trust, only Huggies® Snug & Dry Diapers now have NEW SureFit® Design, to provide long-lasting fit for up to 12 hours of leakage protection.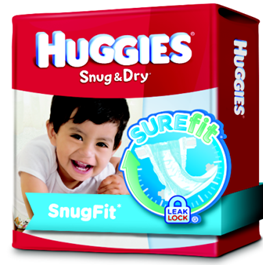 Interested in trying out these new products for yourself? Huggies® is encouraging parents everywhere to become Official Huggies® Testers atHuggies.com/Tester and put their new and improved diapers and wipes to the test in their everyday routine – from playground play dates to messy mealtime.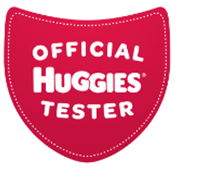 To get coupons and other great rewards, visit the Huggies® Test Town!
Or check out the Huggies® Facebook fan page to learn more now!
This is a sponsored post written by me on behalf of Huggies®.