This post may contain affiliate links which may give us a commission at no additional cost to you. As an Amazon Associate we earn from qualifying purchases.
Oh boy!
We have something super FUN in store for our community for this week's Twitter party.
Are you ready?
Let's go.
#FrozenFacts Details
We'll be chatting Thursday night, March 14 at 6:00 PM PST / 9:00 PM EST, and would love for you to join us.
Who: @SITSGirls, @ConAgraFoods & @TidyMom
Where: On Twitter, using the hashtag #FrozenFacts. For those interested, the Tweetgrid is here: http://bit.ly/10C00oT
When: Thursday, March 14 at 6:00 PM PST / 9:00 PM EST
Prizes: But of course! See below for the goodies we'll be giving away.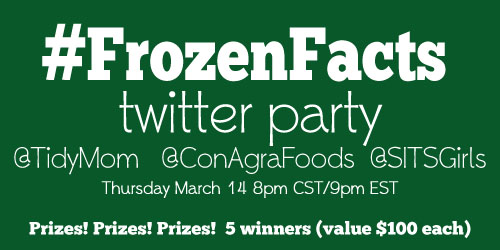 Twitter Party Prizes
During the #FrozenFacts Twitter Party, one lucky winner will be selected to receive a shiny new KitchenAid mixer!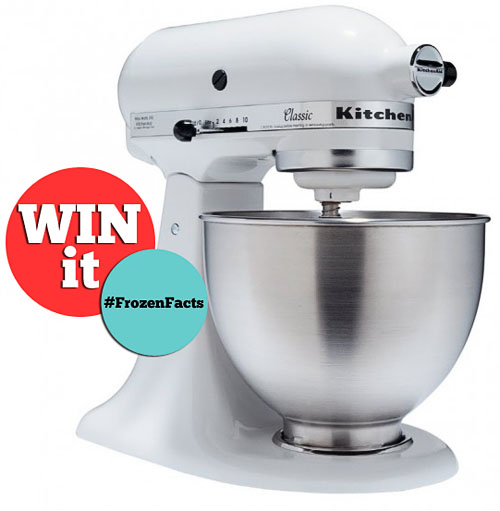 Isn't she pretty?
We'll also have (5) prize packs valued at $100.00 each for another 5 winners! These include everything from 5-Piece mixing bowl set and saucepan to coupons and a freezer bag.
That's over $ 700.00 in prizes!
Enter to Win
To enter to win one of the six prizes up for grabs, simply RSVP using the below Linky and then join us on Twitter on Thursday night.
Talk then!
Twitter Resources
Are you relatively new to Twitter? Never fear! Here are a few posts that will help make tonight tons of fun and easy to understand: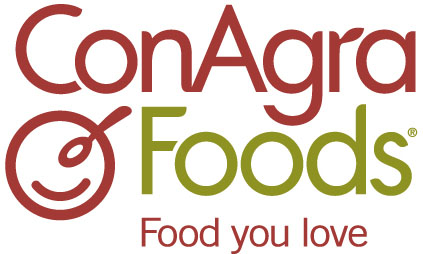 More From ConAgra Foods
Healthy Choice and Marie Callender's created a video that follows two women on the adventures of their daily lives, imagining how new technologies will impact their routines, especially in the grocery store. From apps that store your grocery list, to recipe research on Pinterest, the landscape of shopping is quickly changing.
With various resources available to consumers, they are now, more than ever, interested in learning where their food is coming from. And just in time for National Frozen Food Month (March) these brands are helping shoppers do just that – to predict the future of shopping for frozen food.
This is a sponsored post on behalf of ConAgra Foods. To read our sweepstakes guidelines for the KichenAid mixer, go here. To read the official rules for the (5) prizes from ConAgra Foods, go here.