This post may contain affiliate links which may give us a commission at no additional cost to you. As an Amazon Associate we earn from qualifying purchases.

Back to school season isn't just for the big kids anymore! As babies hit the crawler stage, they are ready to learn how to chew and mash, and Gerber is ready to take your little ones to chewing school with the new Gerber's 3rd Foods® Lil Bits™ Recipes. They have the right sized, soft pieces of fruit or veggies so you can feel confident giving it to your baby. We recently attended a Gerber Chew U event sponsored by Gerber's 3rd Foods® Lil Bits™ Recipes. Every bit of this party was cute, from the precious babies to the fun back to school party decor, so we have to share some pictures with you.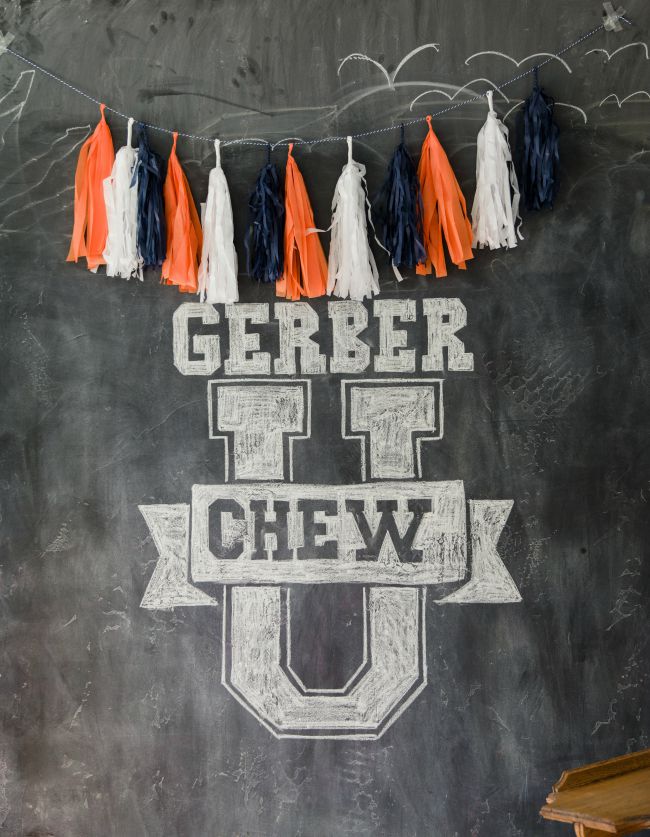 Gerber Chew U Party
First, let's talk a little bit about the work that has gone into making these new Gerber's 3rd Foods® Lil Bits™ Recipes. Experts spent 150 hours of analysis and coding on chewing and mashing and watched over 20 hours of video footage to learn exactly how babies chew. Then they tested 30,000 spoonfuls of Lil's Bits recipes to perfect the size of the bits, so babies master chewing, and held over 80 taste tests to make sure babies would really love to eat their food.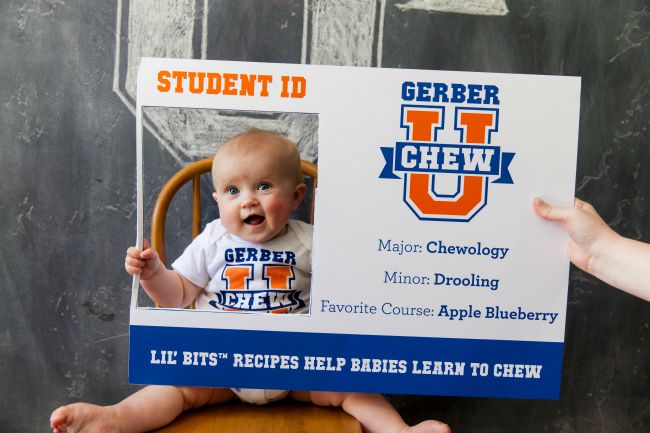 It was amazing to learn how much work Gerber puts into developing new baby food.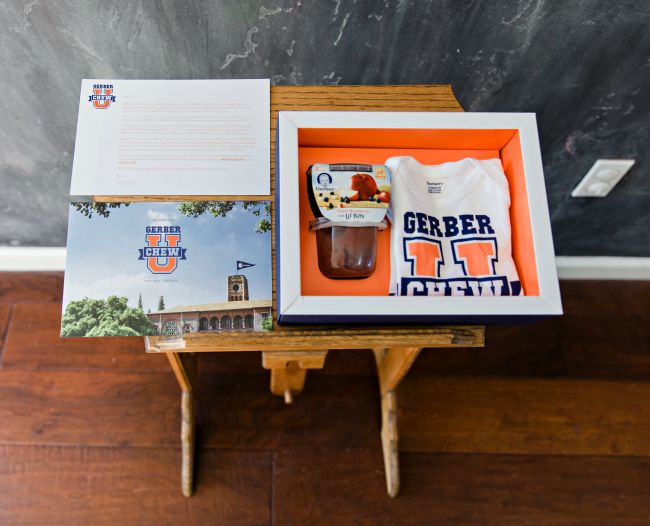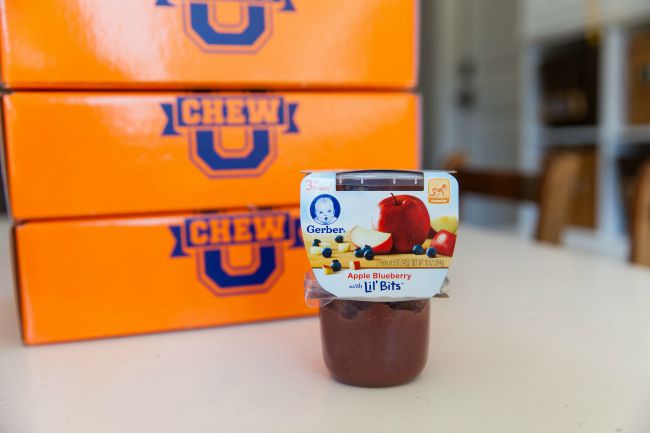 It is so important, because chewing is an essential milestone in a baby's development. With the Lil' Bits recipes, babies get to experience a gradual texture progression which helps them learn the skills they need to transition to table food.
Is all this talk of baby food making you hungry? Looking at Gerber's 3rd Foods® Lil Bits™ Recipes like Sweet Potato Apple Carrots & Cinnamon, Banana Apple Strawberry, and Pear Apple Berry we were getting hungry, too. Thankfully our hostess was prepared with great food for everyone (even the adults)!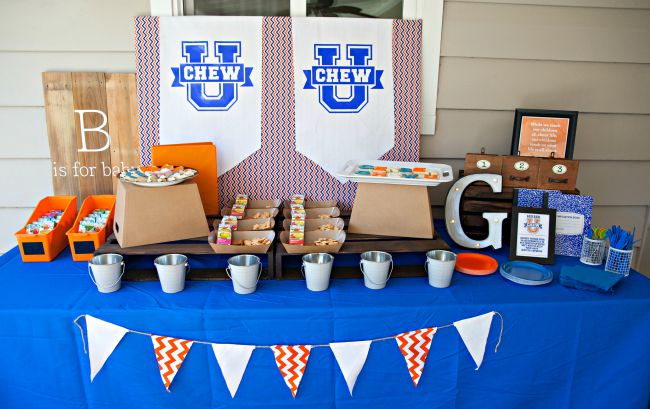 The back to school theme carried over to the food tables. How cute are these place settings with the little clipboards and name tags?!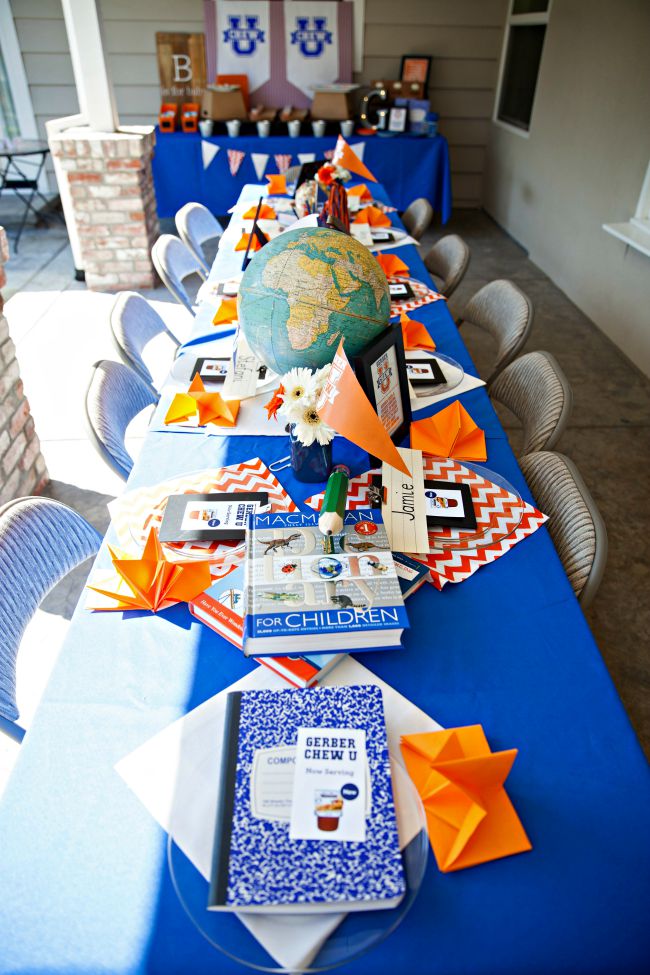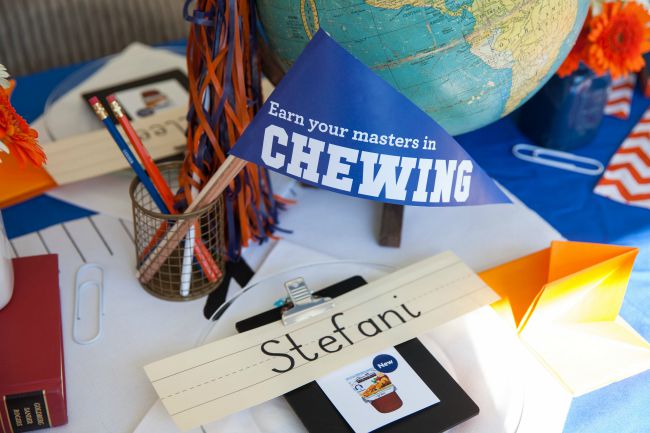 Gerber Chew U isn't just a cute theme for a party; it is a real thing! You can visit Gerber Chew University and fill out an application for your baby — and then return daily for a chance to win fun prizes. Gerber is choosing 100 winners each day.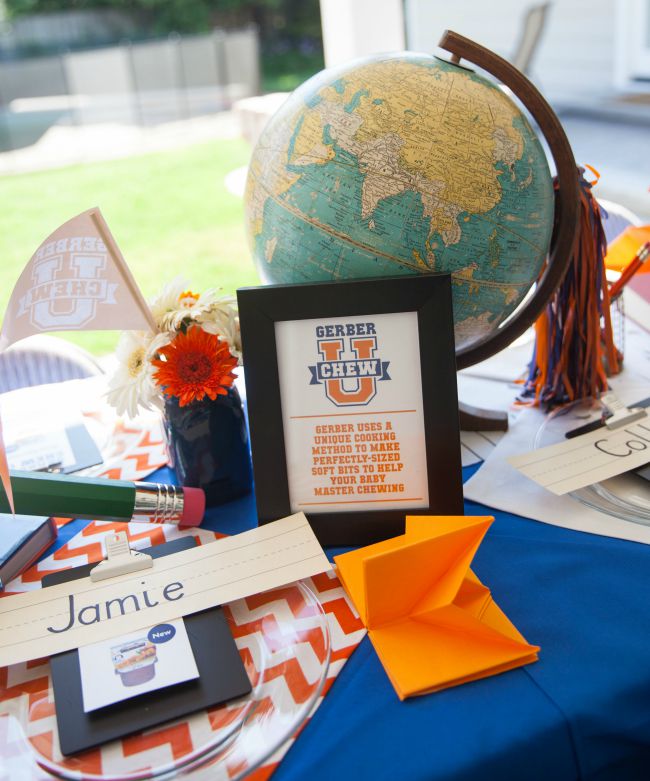 After we ate, it was time to play! Babies don't like to sit still for long, especially those who have reached the crawler stage.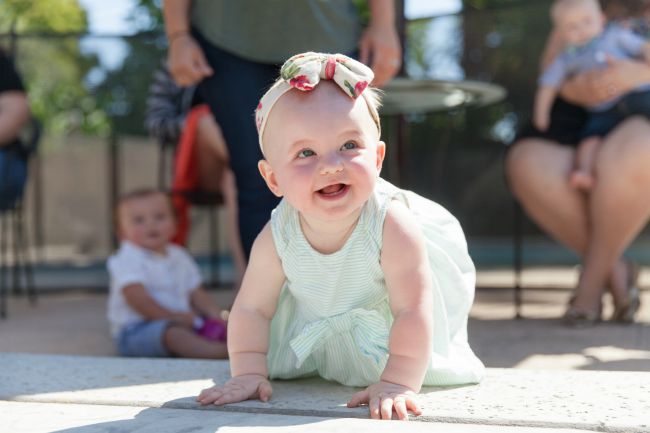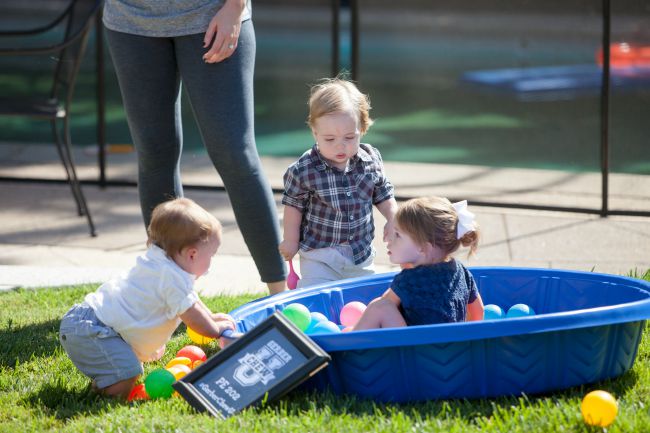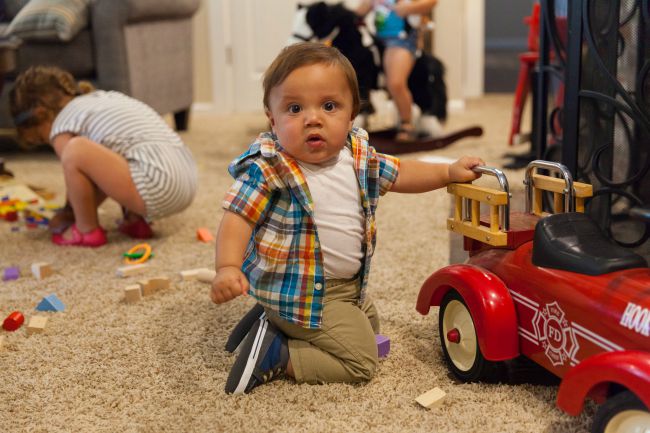 These little ones keep their moms busy! That's one reason Gerber's 3rd Foods® Lil Bits™ Recipes are so great – they are a convenient way for moms to make sure their babies get to explore and feel multiple textures in their food without having to worry that the bits of food will be too big.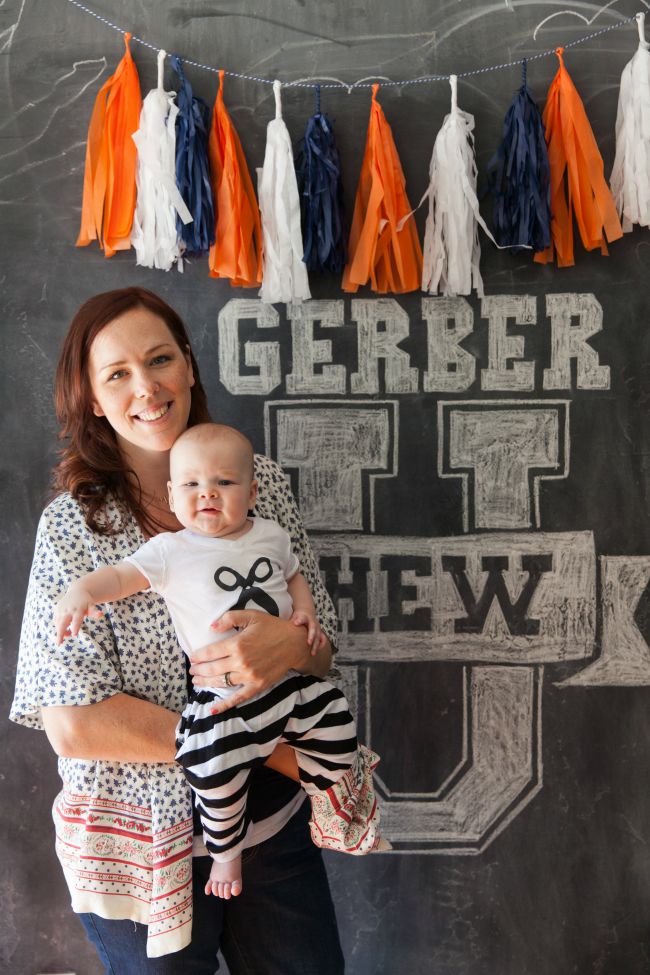 Is your baby starting to crawl? It might be time to graduate to Gerber's 3rd Foods® Lil Bits™ Recipes!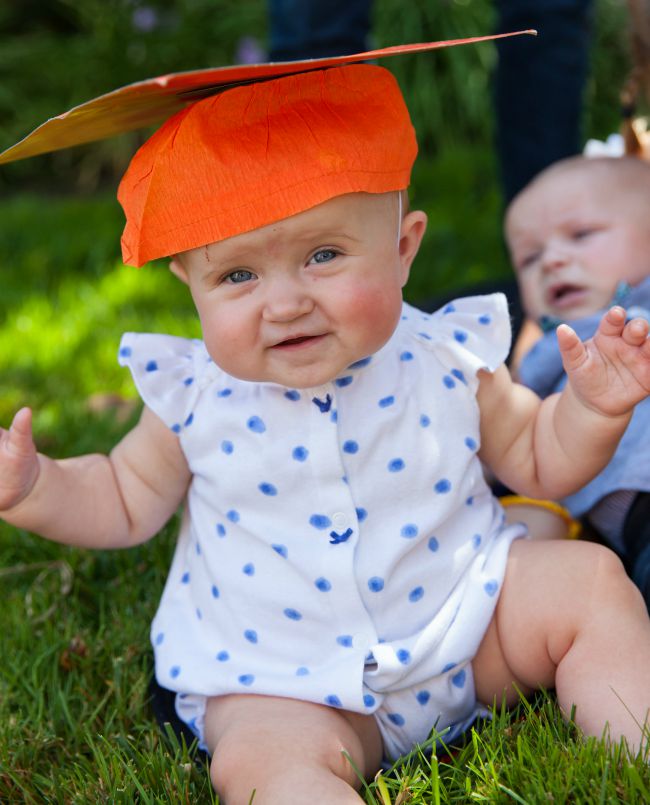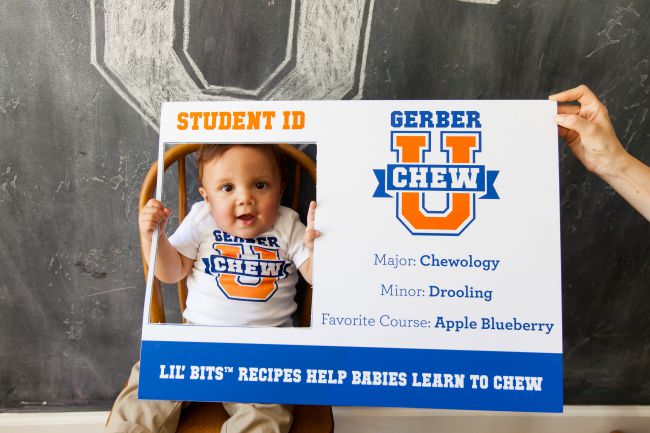 Don't forget to apply for Gerber Chew U and enter for a chance to win daily prizes!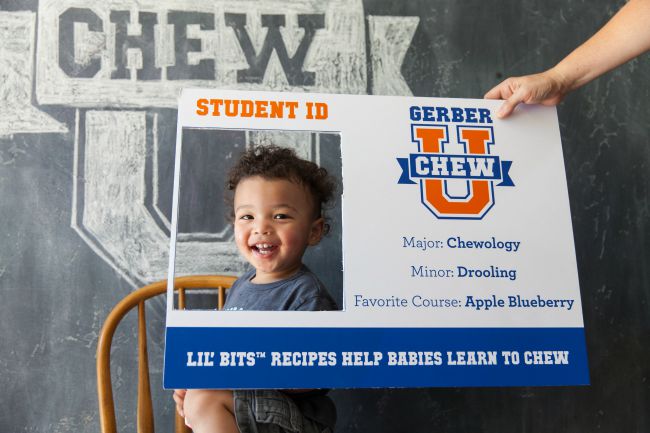 What flavors of baby food do your kids like the best?
*This is a sponsored post on behalf of Gerber.