This post may contain affiliate links which may give us a commission at no additional cost to you. As an Amazon Associate we earn from qualifying purchases.
A few weeks ago, I had the great pleasure of hosting several bloggers at my home in honor of the Graco Snugride Click Connect 40 launch. It was a fantastic night! Filled with much laughter, tweeting, and darling little people.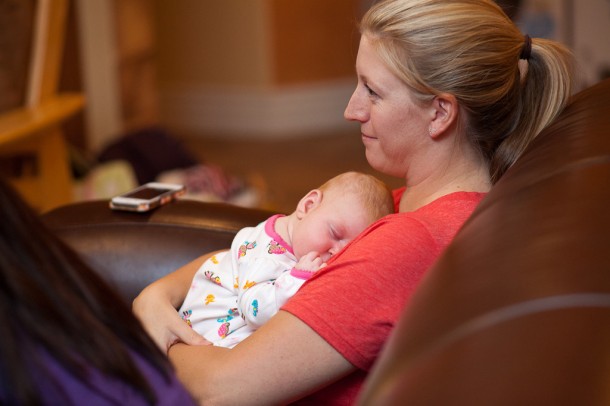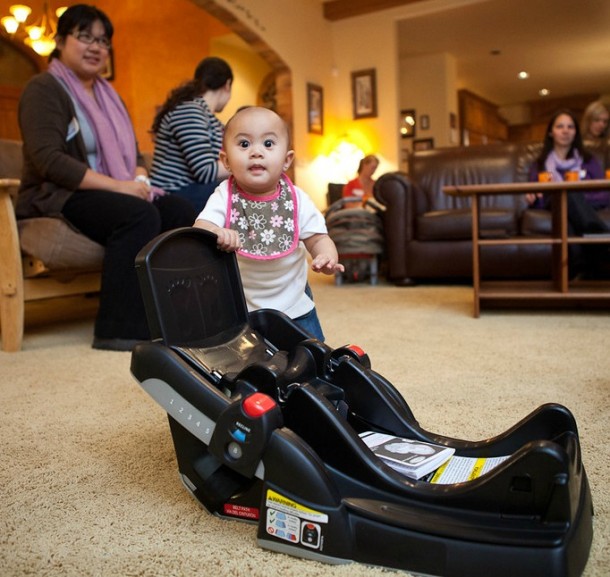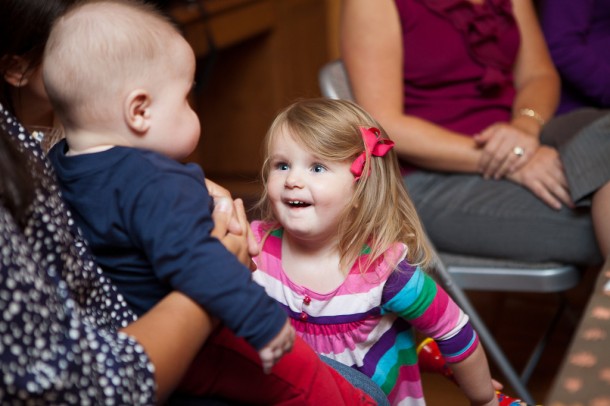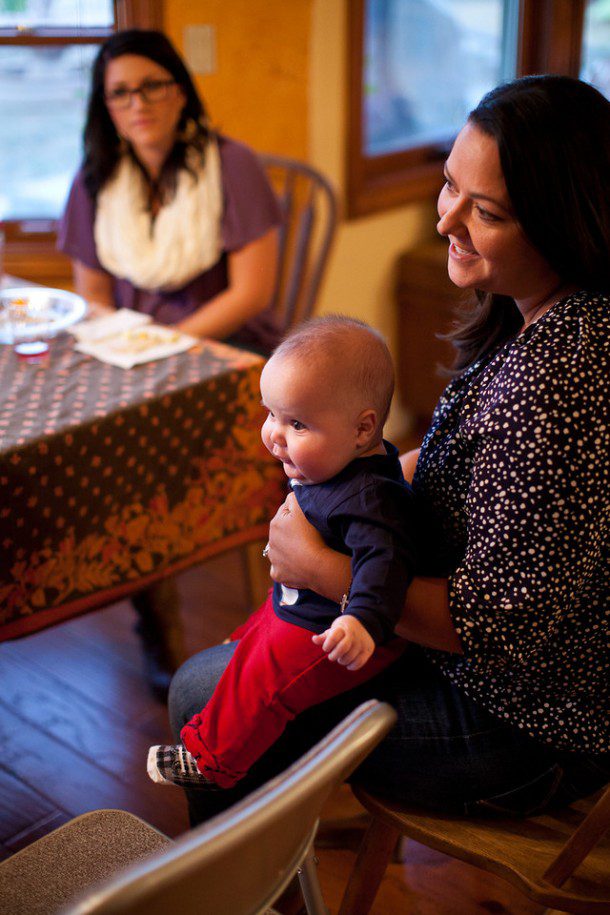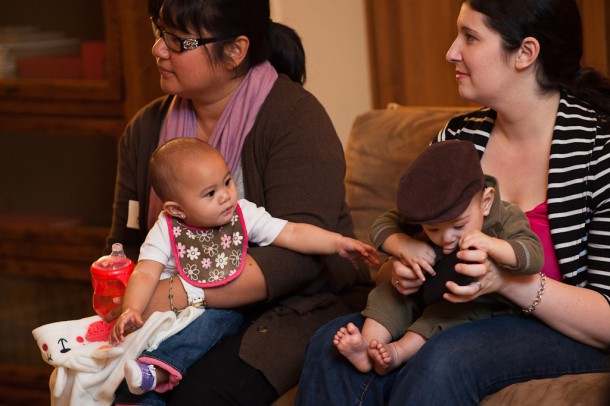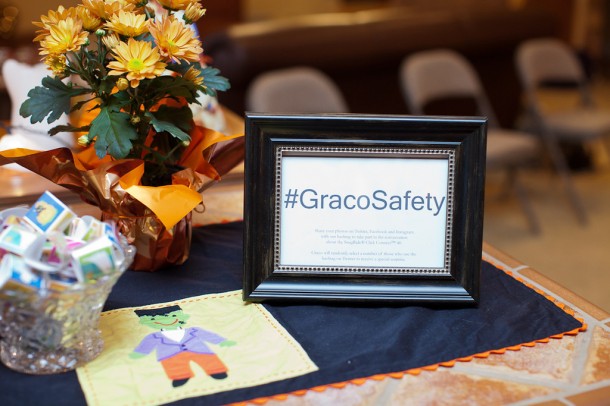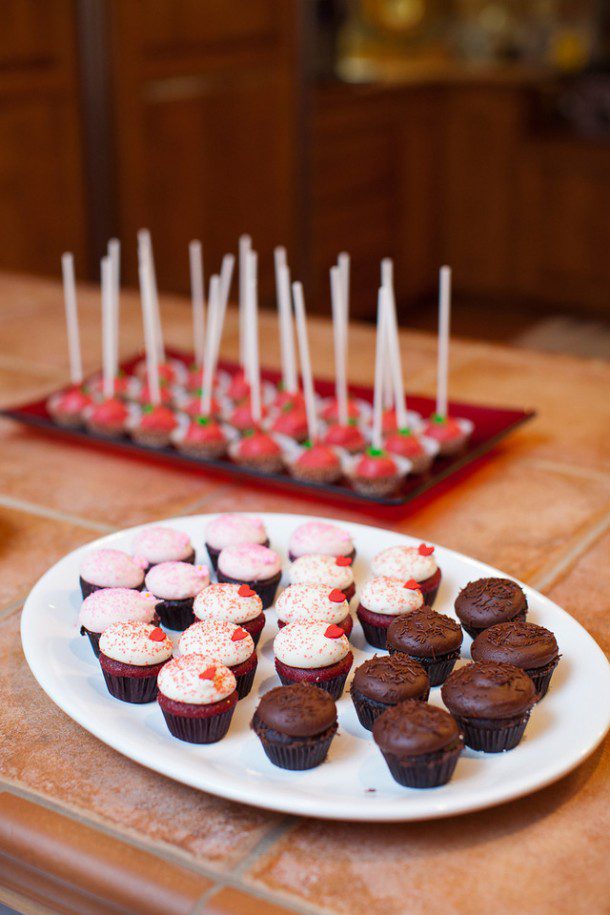 The best part? All of the information were we able to share as bloggers in such a small and intimate environment. Here is just a bit of what we talked about:
Graco Snugride Facts
The SnugRide® Click ConnectTM 40 is the only infant car seat that provides rear-facing protection for babies from birth to 2 years old, as recommended by the American Academy of Pediatrics. The infant car seat grows with babies from four pounds up to 40 pounds, so parents can keep their children rear facing longer, while making sure they stay comfortable as they grow.
Base adjusts with 8 recline positions for most leg room of any rear-facing car seat for baby comfort
The Simply Safe Adjust harness systems allows parents to adjust the harness and headrest with just one hand to fit their baby's height as their baby grows, all without having to rethread the harness for extra convenience.
Click Connect attachment which allows parents to easily transition their babies from the car seat to the stroller through a simple, but secure, one-step "click."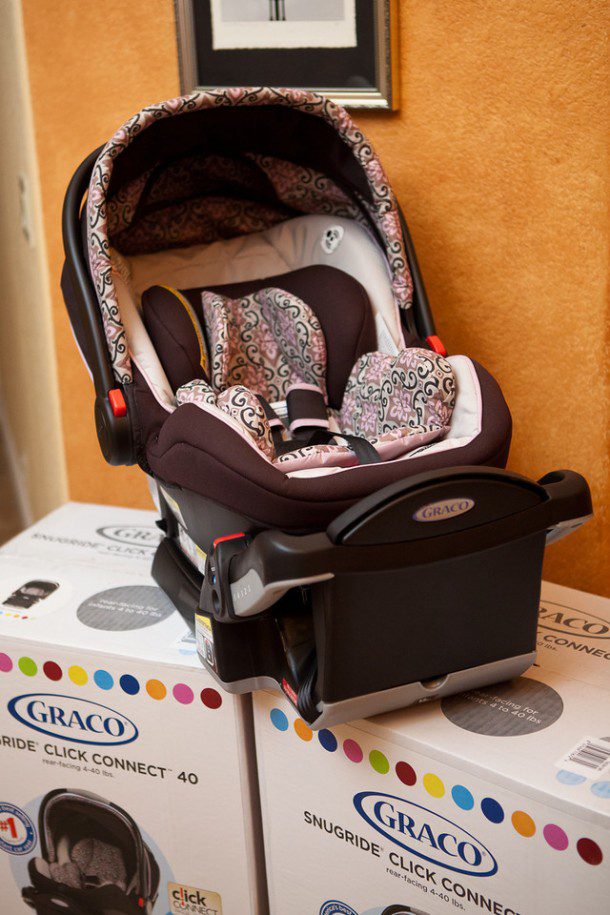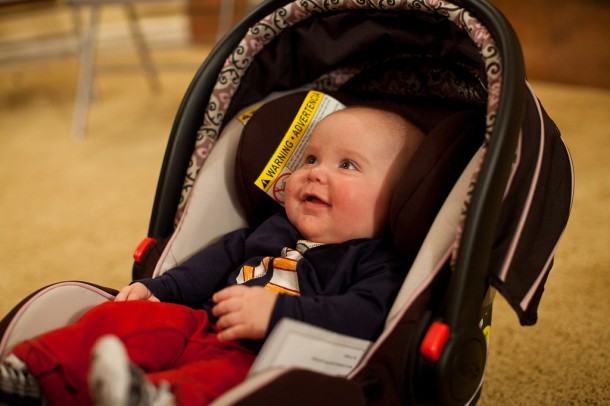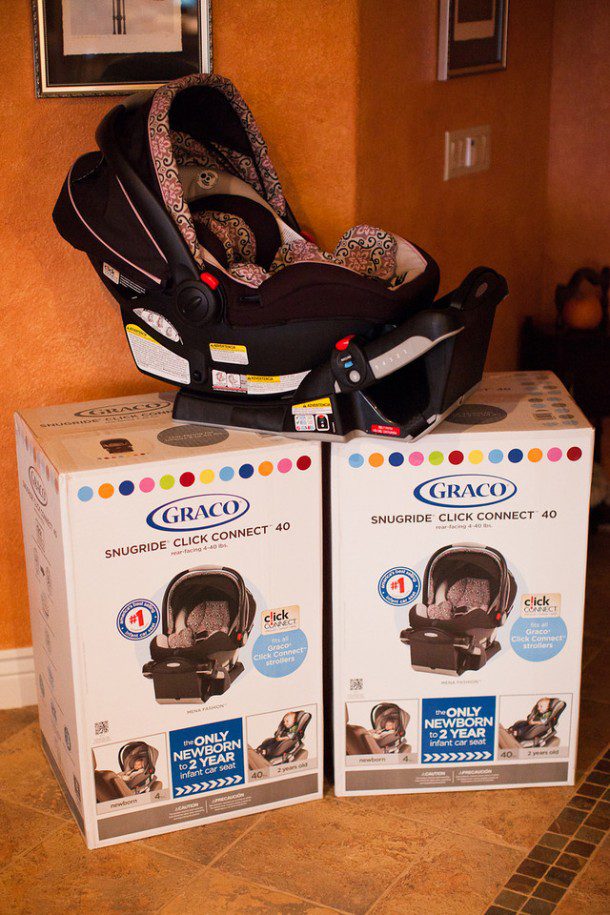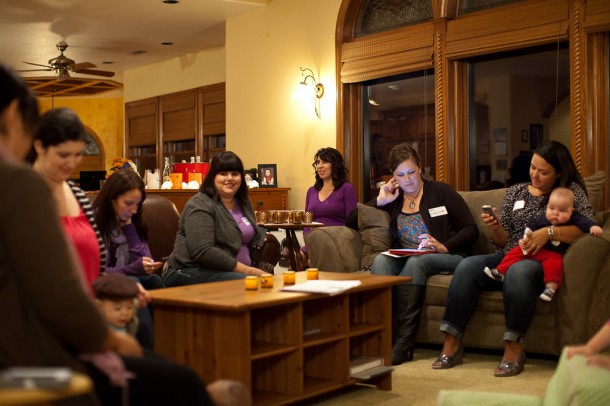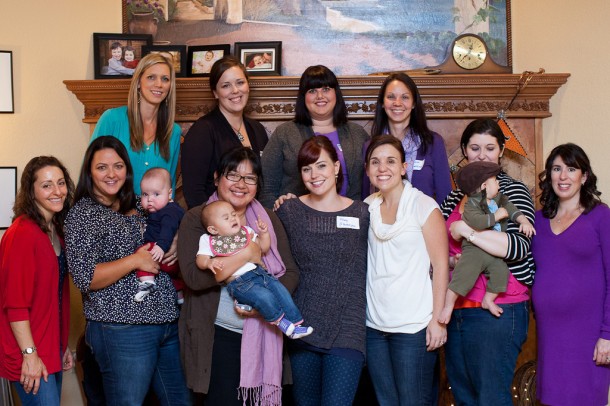 Participating bloggers included:
A special thank you to all the local bloggers who were able to come over.  We need to keep the northern California love going for future events! 🙂
To see all of the wonderful photos from the event, courtesy of the fan-tab-ulous Leslie Callan of Green Vintage Photography, go here.
More on the Graco Snugride
The Graco SnugRide® Click Connect™ 40 – the first and only newborn to two-year infant car seat that actually grows with your baby from four pounds all the way up to 40 pounds. The car seat is designed for a parent on the go. The infant car seat can be easily removed from the base and used as a carrier when the infant is small, providing portability and convenience so you can easily move your infant in and out of the car without disturbing them.
The American Academy of Pediatrics recently made the recommendation to keep all children in rear-facing car seats until the age of 2. Graco set out to make this product so parents can keep infants rear facing longer while still keeping them comfortable.
This is a sponsored post written by me on behalf of Graco. The opinions and text are all mine.