This post may contain affiliate links which may give us a commission at no additional cost to you. As an Amazon Associate we earn from qualifying purchases.
Today I am talking about (wo)man's best friend. Always there to lend an ear, take a walk, play some catch, snuggle on cold nights and add a level of joy to life that is sometimes hard to find. That's right, we are talking about dogs. If you thought I was going to say wine or chocolate, and are tempted to stop reading, please don't. I have some awesome info to share below. Special thanks to NexGard® (afoxolaner) team for sponsoring this post and allowing me to share my opinions.
This is Sailor. Sailor Jones Dunn, to be completely official. My family and I rescued (re-homed) her a bit over 3 years ago when she was just a puppy.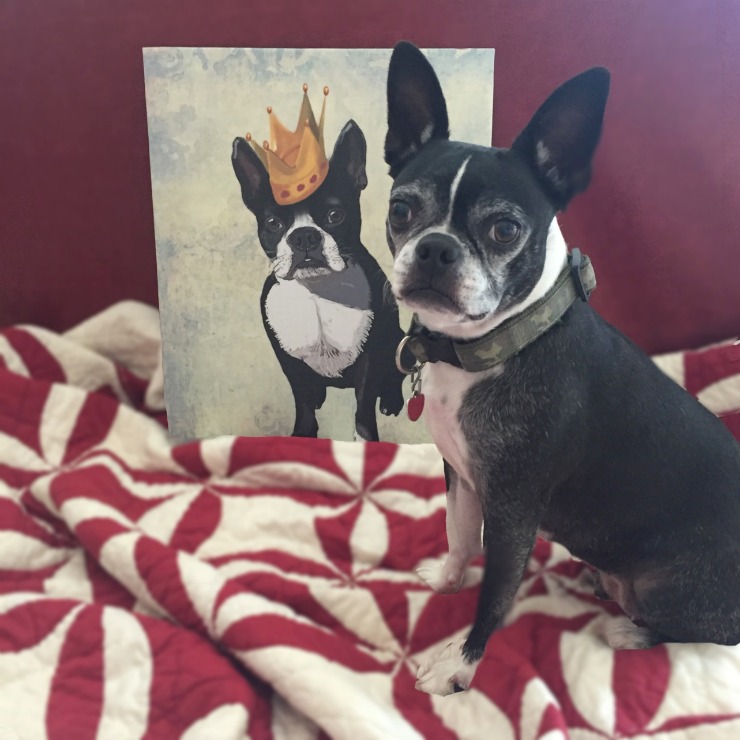 We have another dog, named Kai. He doesn't have a fancy name like Sailor and he is an extremely camera shy black Labrador Retriever who specifically asked to not be included in this blog post, but he's just so cute, I couldn't help myself. We got Kai when he was a puppy, just 8 weeks old. Happy to say that the joy both dogs bring to our family, even though Sailor was a rescue and we got Kai as a puppy, is equally as strong. As is the bond the two of them share.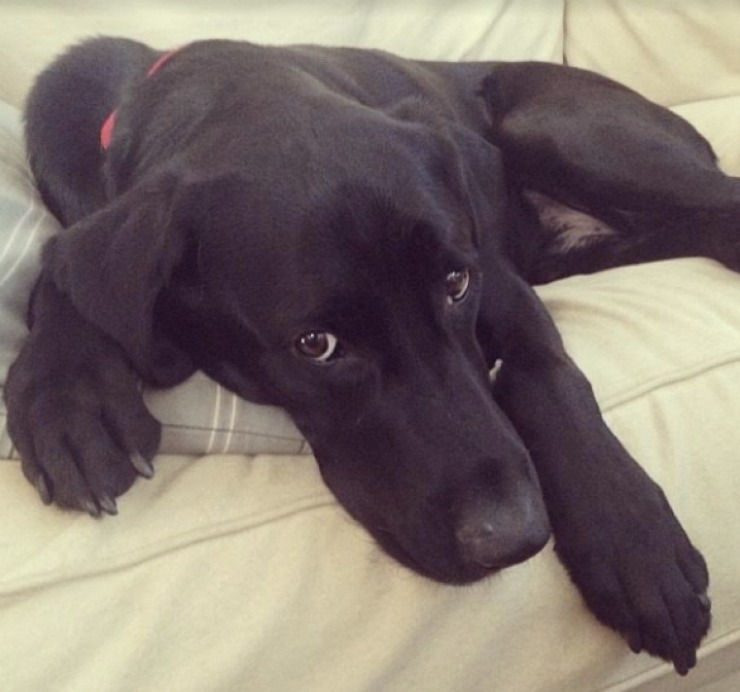 This is (was) my favorite chair ever. A ridiculously expensive custom chair that we had made when we moved in to our new house, right before we got Sailor. It has since been renamed – the "Dog Bunkbed". But… when your dogs bring you so much joy, you don't mind that they have a ridiculously expensive custom "Dog Bunkbed". Right??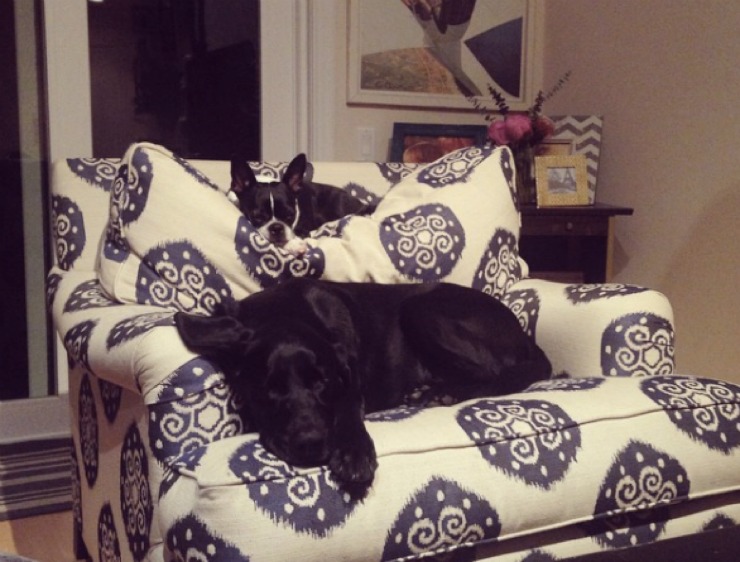 To celebrate the joyous act of adding a dog to a family, the NexGard® (afoxolaner) team is launching a fun, easy online pet registry. Hello. Are you hearing what I am saying? A PET GIFT REGISTRY! From April to October, visit ItsADog.com to learn important information about new dog ownership, create and share a personalized gift registry, and enter a sweepstakes for a chance to win up to $500 in prizes.
Twenty-one lucky dog owners will win! Each month, one "Grand Prize" winner will receive $500 towards their gift registry and a coupon for a six-month supply of NexGard (with prescription from a veterinarian), while two Runners-Up will receive $100 towards their gift registry and a coupon for three doses of NexGard. Go. Enter. Now.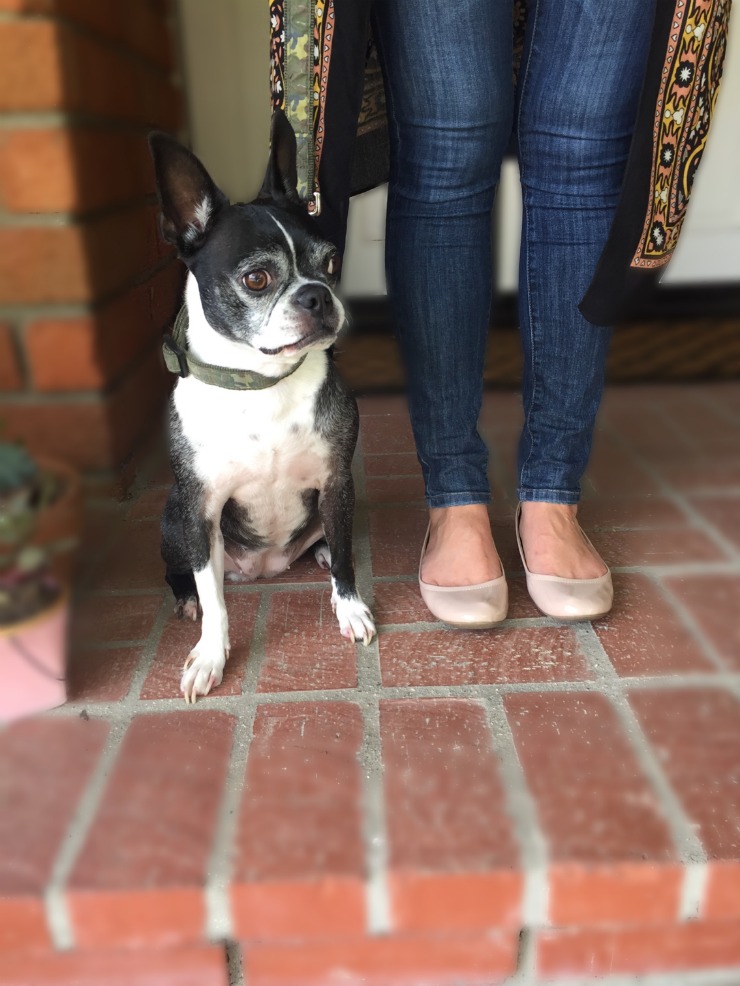 As a pet owner, the decisions you have to make are endless. Let the NexGard® (afoxolaner) team simplify the process of finding products that meet your (and your furry friend's) needs. At ItsADog.com, new and experienced dog owners can find pet advice and register for the essentials. Whether you are an existing dog owner or are thinking about adding a dog to your family, the needs and responsibilities of dog ownership are important.
Some of our favorite things to do with Sailor and Kai:
Walks: Leash, Collar, Poop Bags = Check.
Eating: Food, Bowls, Treats = Check.
Sleeping: Dog Bed, Cuddly Toys = Check.
Playing: Balls, Tug Toys, The Hose = Check.
Protection against fleas and ticks: NexGard = Check. Check. And, CHECK.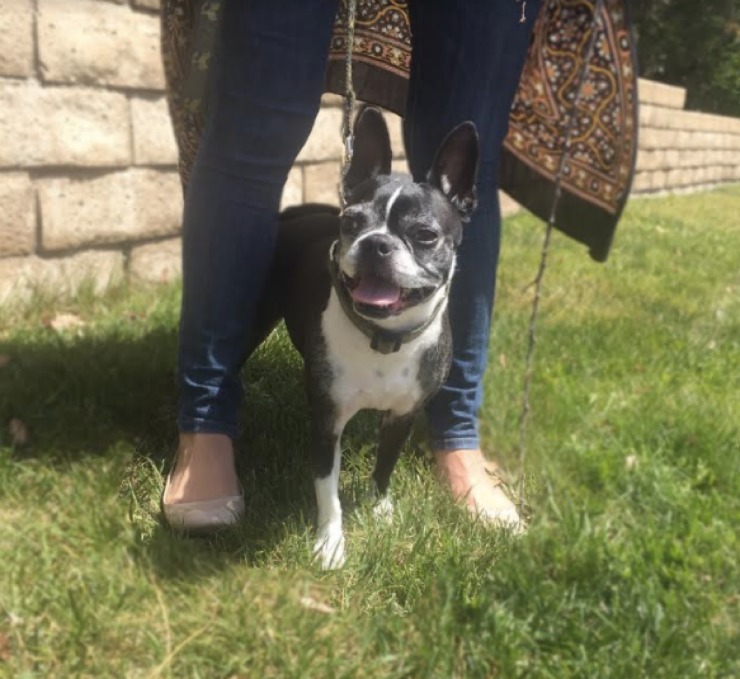 (That's a smile – see how happy Sailor is??!!)
Seriously people, what are you waiting for? Visit ItsADog.com for tips and information on how to help keep your dog happy and healthy, as well as how to help protect him from fleas and ticks with the use of an effective flea and tick control product like once-monthly NexGard.
NexGard is an FDA-approved beef-flavored chewable, proven safe and effective for use in dogs and puppies eight weeks of age or older, weighing four pounds or more. It contains an ingredient, afoxolaner, that kills both fleas and ticks quickly and keeps killing for a whole month. It helps provide protection you can feel good about.
IMPORTANT SAFETY INFORMATION
NexGard is for use in dogs only. The most frequently reported adverse reactions include vomiting, itching, diarrhea, lethargy and lack of appetite. The safe use of NexGard in pregnant, breeding or lactating dogs has not been evaluated. Use with caution in dogs with a history of seizures. For more information, contact your veterinarian or see the prescribing information.
Thanks again to the NexGard team for sponsoring this post and letting me share a bit about the joy my dogs bring to me and my family!  Now, let's go for a walk!
The maker of NexGard worked with bloggers like me for its It's a Dog! Program. This blog has been written by me on behalf of the NexGard team. I received compensation for my time.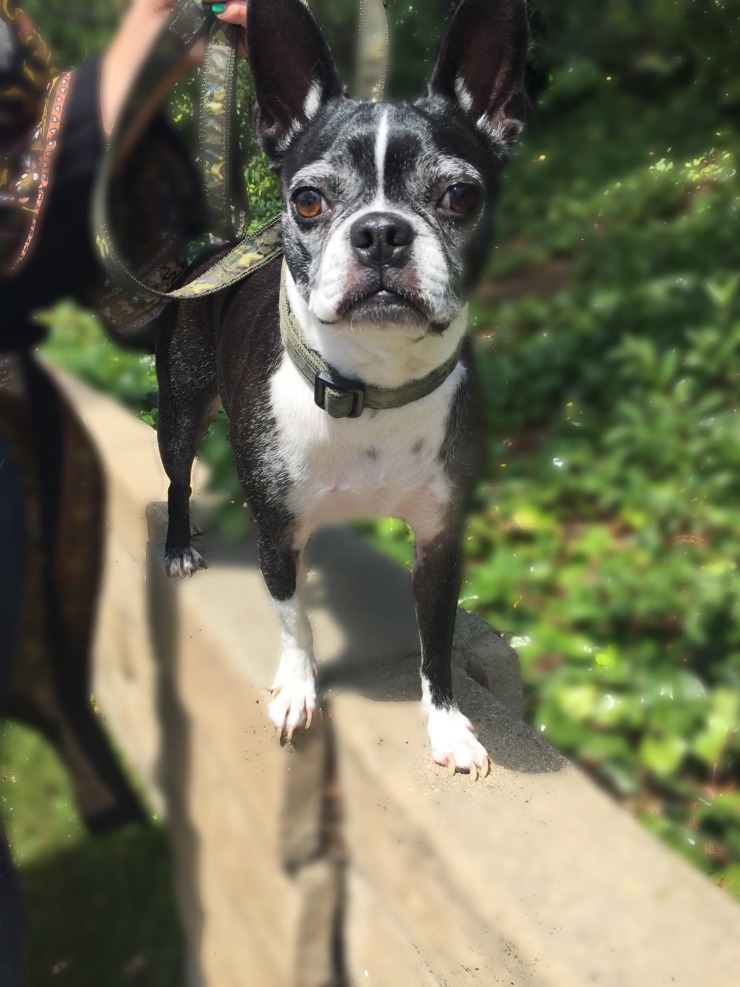 ®NexGard is a registered trademark of Merial.
©2017 Merial, Inc., Duluth, GA. All rights reserved. [IAD_Social4] (7/17)