This post may contain affiliate links which may give us a commission at no additional cost to you. As an Amazon Associate we earn from qualifying purchases.
This is a sponsored post written on behalf of California Milk Advisory Board.

When you are a blogger, it is easy to spend hours in front of the computer, working. It is just as easy for our kids to do the same. And while that time in front of the computer, or sitting at the table working on homework, is important, it is also necessary to make time each day for exercise.
Our kids are living in a different world than we did when we were growing up, and the statistics around childhood obesity demonstrate this clearly. As a nation, we have moved away from eating healthy foods and getting the kind of regular exercise that is needed. Many programs have been created to combat this, some more effective than others. The problem with most of these programs is that they target one area or change, without taking an overall look at health. That is why we are excited about a new program developed by the National Dairy Council – Fuel Up To Play 60.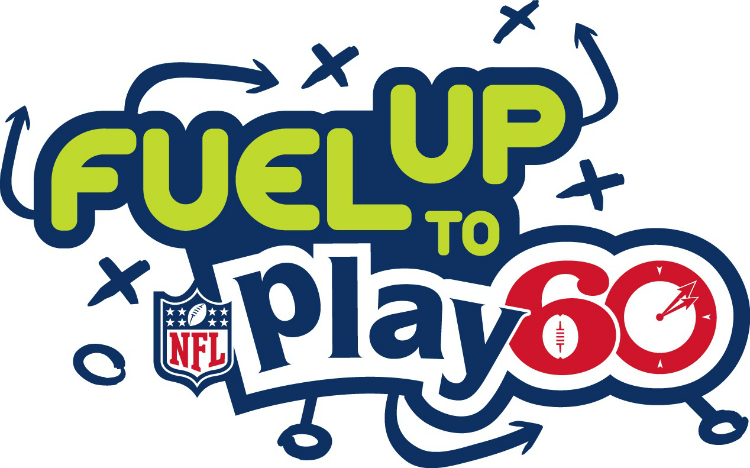 Fuel Up To Play 60 For Healthy Living
The National Dairy Council has teamed up with the United States Department of Agriculture and the National Football League to promote a comprehensive health program for kids. Eating a mixture of low-fat and fat-free milk products, fruits, vegetables, whole grains, lean protein foods, and getting plenty exercise is the way to go. Because you need to focus on both aspects – healthy eating and physical activity – to really build a healthy lifestyle.07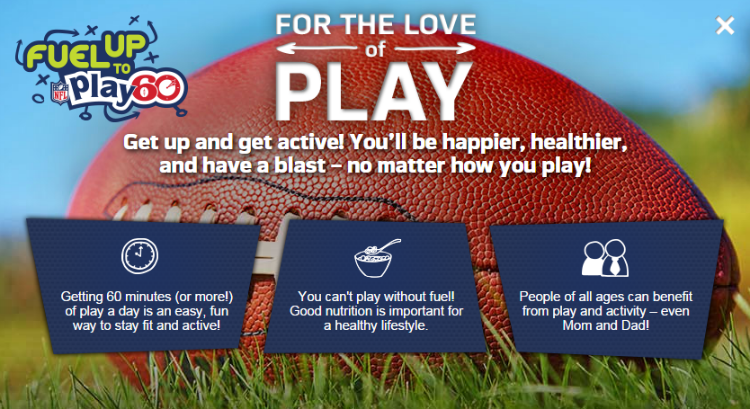 The main idea behind the Fuel Up To Play 60 program is to empower kids to make healthy choices. Instead of just giving them a list of do's and don'ts, kids are encouraged to complete challenges and to implement changes within their schools that promote healthy living. The focus is on eating nutrient-rich foods and achieving 60 minutes of physical activity each day. When kids are given the opportunity to get creative, and work collaboratively with other students and school leaders, they can effect real change.
When you visit the Fuel Up To Play 60 website, you will find sections for students, supporters, and educators.
The student section is a great place to see what other kids are doing in their communities to make healthy changes.
As kids participate in challenges, they are able to earn points that can be used to unlock games and win prizes.
They can also take their participation one step further by applying to become a Fuel Up To Play 60 Ambassador, and represent their school and community at the state or national level. Points and achievements are recorded online in their dashboard.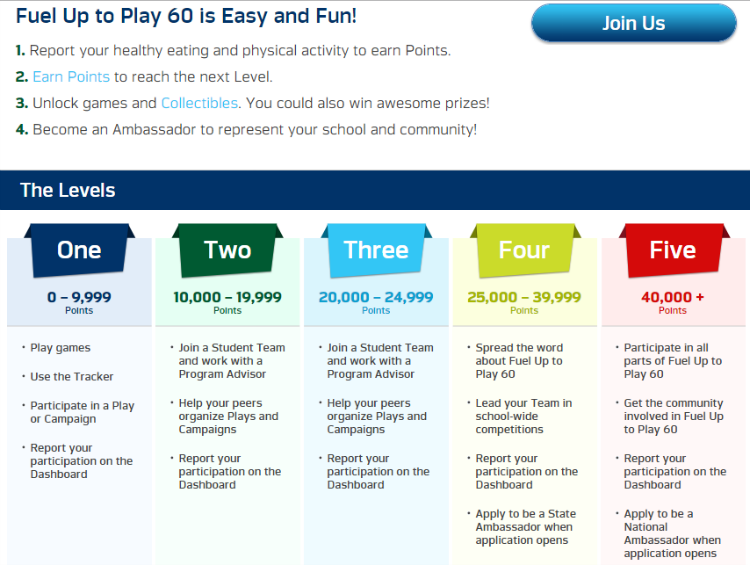 The California Milk Advisory Board is one of the grassroots organizations supporting this initiative. Qualifying California schools who participate in Fuel Up To Play 60 may be eligible for up to $4,000 for the 2014-2015 school year to help support their health and wellness programs.
Great Ideas Your Kids And Schools Can Implement To Get Healthy
Healthy breakfast program.
100 Mile Club – kids walk, jog, or run 100 miles at school in a single school year.
Grab and Go Meals – quick and nutritious meals that can be picked up by students in between classes or after school.
Community Playtime – partner with local community groups and organizations to provide safe areas for kids and families to play after school hours
Promote healthful choices in the school lunch line.
Bring back recess, and offer safe and fun equipment on the playground.
More tools and resources to help your kids partner with their schools and communities can be found on the Fuel Up To Play 60 website. Look at the examples with your kids, and talk about which ones would be a great fit for their school, or what original ideas they have to make nutrition, activity, and healthy living a focus.
The most important thing is that we all encourage our kids to eat healthy and get in at least 60 minutes of physical activity each day. Parents can lead the charge by modeling this behavior in our own lives, and planning family activities that get everyone moving.
What do you do to promote healthy living in your family?
Do your local schools participate in the Fuel Up To Play 60 program?

This is a sponsored post written by me on behalf of California Milk Advisory Board.