This post may contain affiliate links which may give us a commission at no additional cost to you. As an Amazon Associate we earn from qualifying purchases.
Summer is so much fun! Here in California, we are spending our long summer days playing on the playground, swimming at the beach, camping, and all of the other fun outdoor activities we can imagine. We can't get enough sun or fun. In an effort to keep summer fun, we recently partnered with Shriners Hospitals for Children® in Sacramento to talk about summer safety, because injuries are never fun.
Stay On Track For A Safe Summer
Shriners Hospitals for Children® wants all kids to stay safe this summer (and all year long) by reducing the risks of accidents and preventing injuries. During the On Track For A Safe Summer event we learned several important safety tips to help our kids become safety superheroes.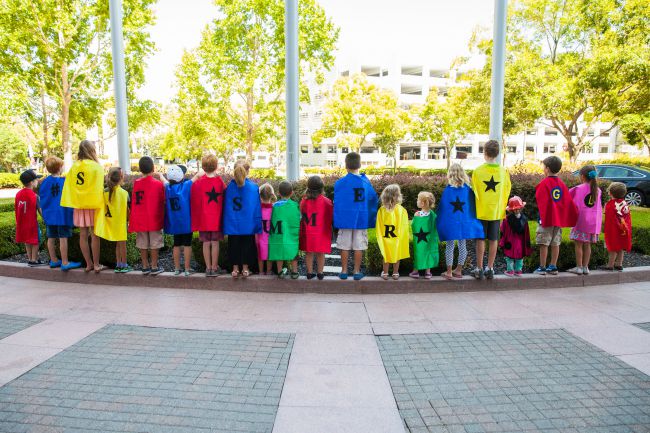 Kids love a good superhero party, and this was a great one! In between fun stations with crafts and party games, the kids were taken through safety stations to learn important tips that will help them stay safe.
How To Have A Safe Summer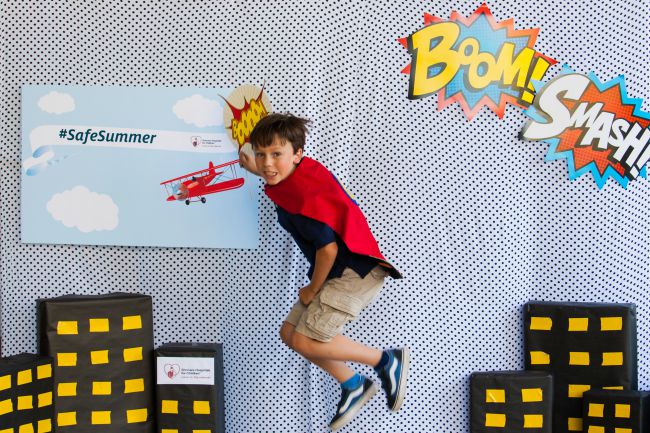 1. Always Wear Sunscreen
Before you go outside to play, you need sunscreen, sunglasses, and shoes.

2. Do Not Play Around Campfires Or Grills
It is a good idea to imagine a hula hoop around any fires or grills, and stay outside of the circle!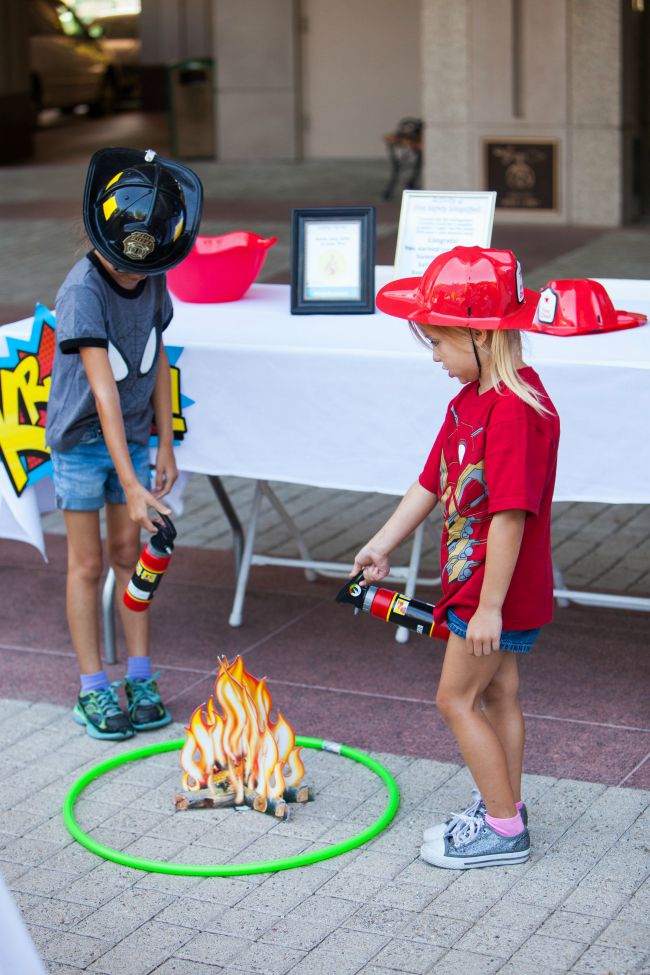 The kids had fun practicing with the toy fire extinguishers. It was a good way to learn that you should always have a fire extinguisher or bucket of water near if you are going to build a fire or cook on a grill.
3. Wear A Life Jacket Near The Water
Did you know life jackets aren't one size fits all? You need to make sure your life jacket is Coast Guard approved and fits snuggly.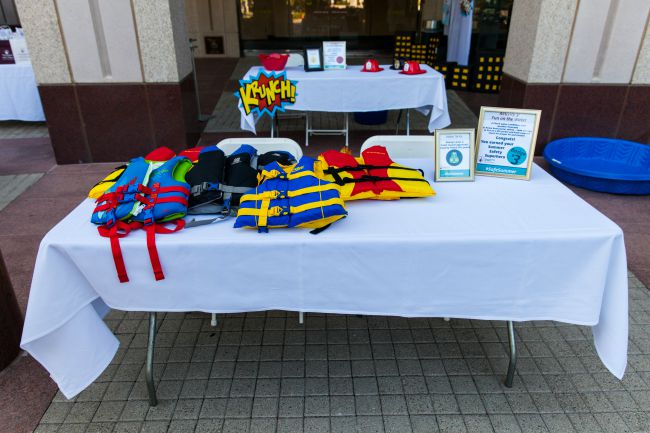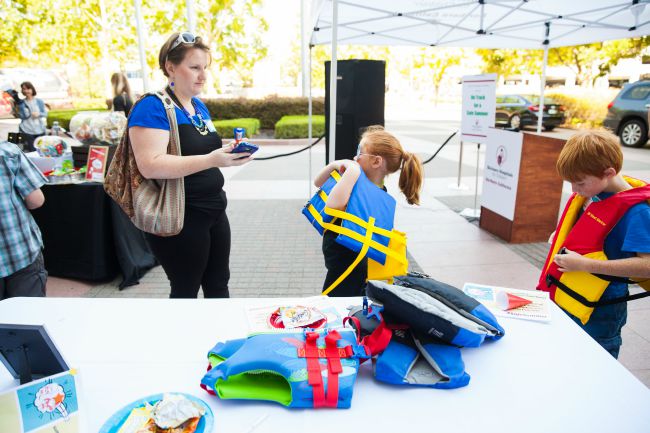 Another important water safety tip is to only play in the water when an adult is with you.
4. Do Not Play On Or Around Lawn Mowers
Lawn mowers are serious equipment. Unlike the lawn mowers at our event, the real ones aren't toys.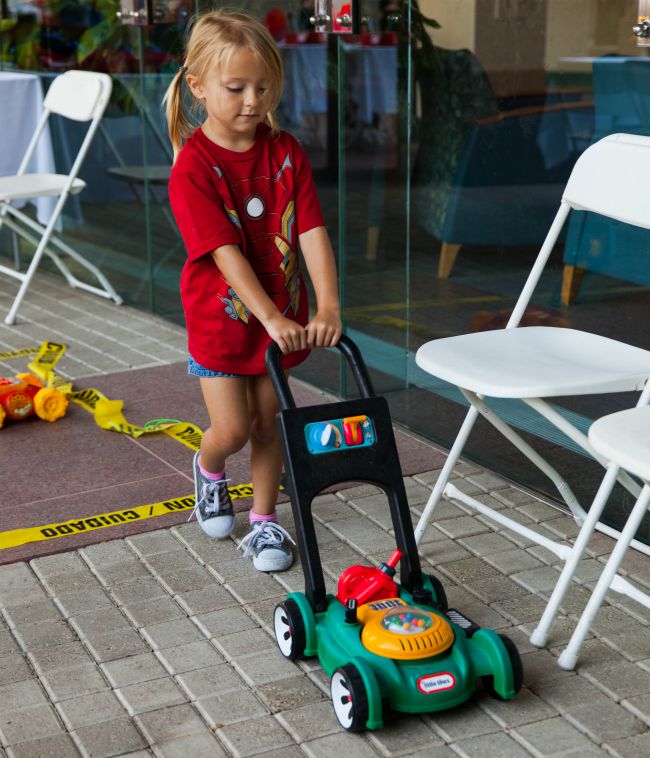 5. Stay Safe On The Playground
Playground safety takes more than just one tip!
Knocking down blocks if fun, but knocking down people isn't! Don't shove or push your friends. And never hit other people.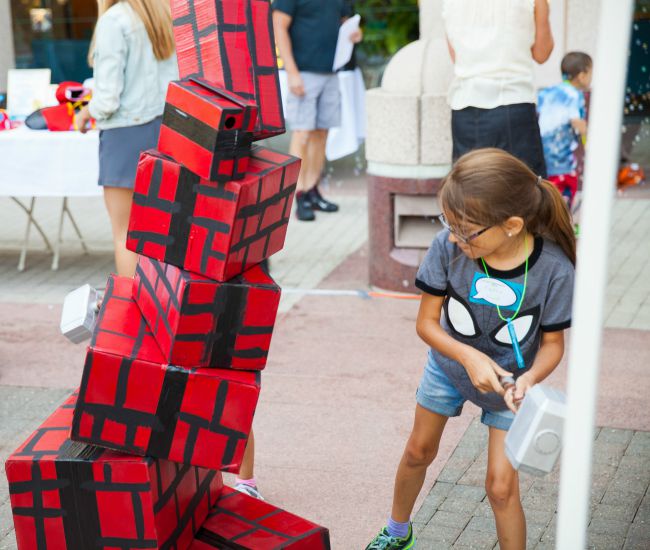 Always swing sitting down.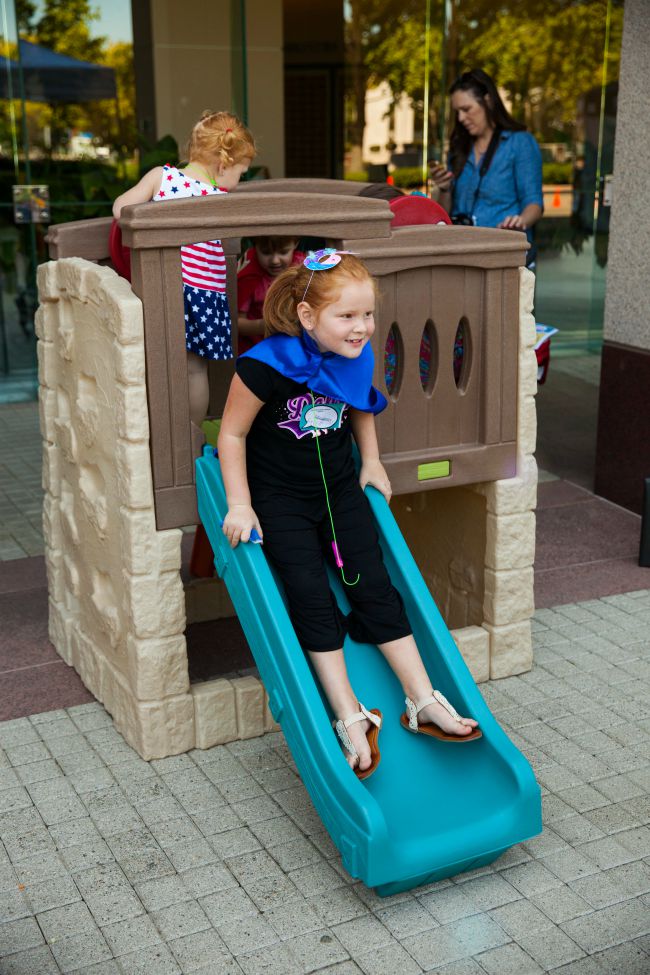 Slide down the slide feet first, one kid at a time.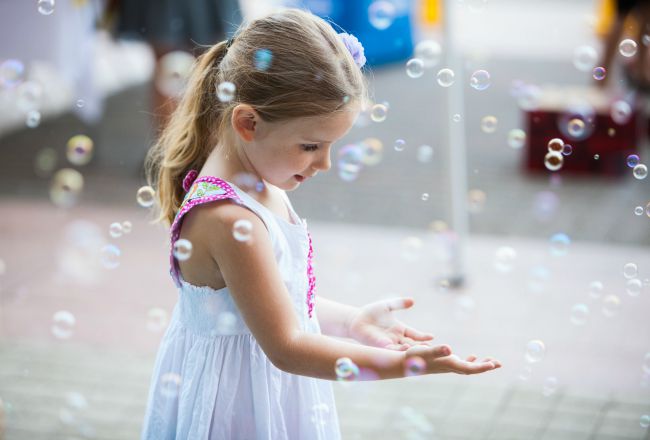 Superheroes love snacks!
So we took a break for popcorn and ice cream, made some crafts, and talked about summer safety fun.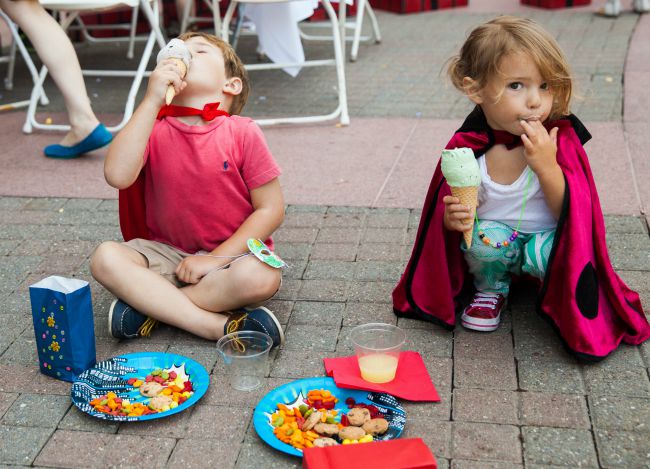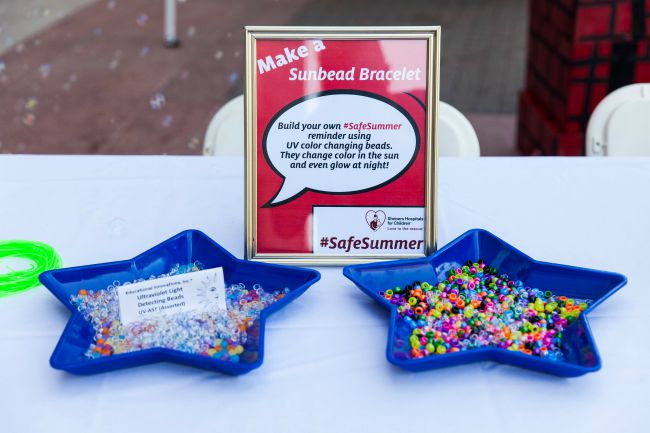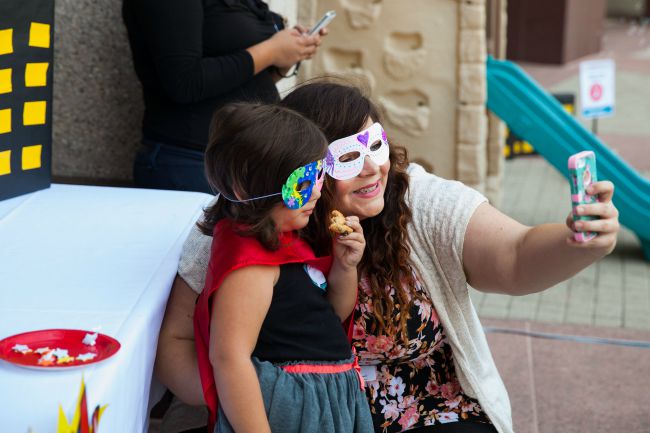 If you want to help your kids learn these safety tips, check out all of the great resources on the Shriners Hospitals for Children® website, including coloring sheets and a printable safety tip card.
Shriners Hospitals for Children's staff are leaders in speciality pediatric care, and provide expert surgical and rehabilitative care to children with orthopedic conditions, spinal cord injuries, and burns. If an accident should occur they are there to help, and they will treat children regardless of the families' ability to pay.
*This is a sponsored post written by me on behalf of Shriners Hospitals for Children®.
Much thanks to Green Vintage Photography for allowing us to use their photographs.