This post may contain affiliate links which may give us a commission at no additional cost to you. As an Amazon Associate we earn from qualifying purchases.

If you want to talk about music, film, and technology – basically everything that is new and awesome – you have to look at what happens at South By Southwest every year. Being the resident SITS Girl in Texas, I was able to attend SXSW in Austin and visit the Neiman Marcus Make Some Noise event, empowered by Visa Checkout. Visa Checkout helps you to streamline the use of the Visa cards you already have to shop securely online, without entering the same billing and shipping information over and over again.
Make Some Noise Empowered By Visa Checkout
Make Some Noise was a powerful event. I attended the Women Writing Their Own Story: Gender In Media panel, where we heard from Jenna Bush Hager, Shiza Shahid, Dyllan McGee, and Katherine Keating – all amazing women who are working to empower women every day.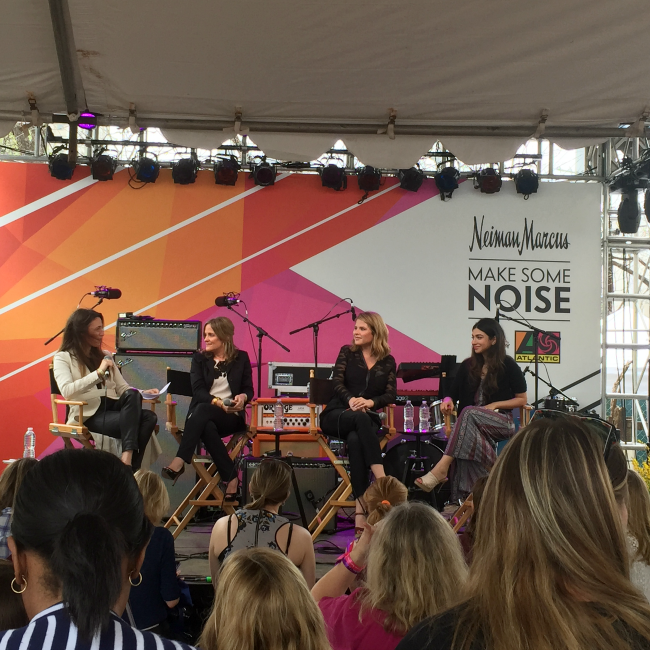 Dyllan McGee spoke about her MAKERS project, and how she gives women a space to tell their stories. She encouraged us to each find a way to share our voice. This was my favorite part of the panel as I couldn't help but relate it to what we, as bloggers, are doing every day. We are the people who are telling authentic stories from our lives. We are using our voices, and by doing so, we are creating a better space in this world for our daughters. It was wonderful to see that traditional media is starting to take notice of how important this work is.
And it wouldn't be a South By Southwest event without some sort of art and new technology element. The house on Rainey Street was full of interactive art displays and music by women who rock.
As I made my way to the Shoppable Showroom, the focus quickly shifted to style. I enjoyed how clothes were used as art, and everywhere I looked there were bright colors and bold patterns. I have so many ideas for my own spring wardrobe now!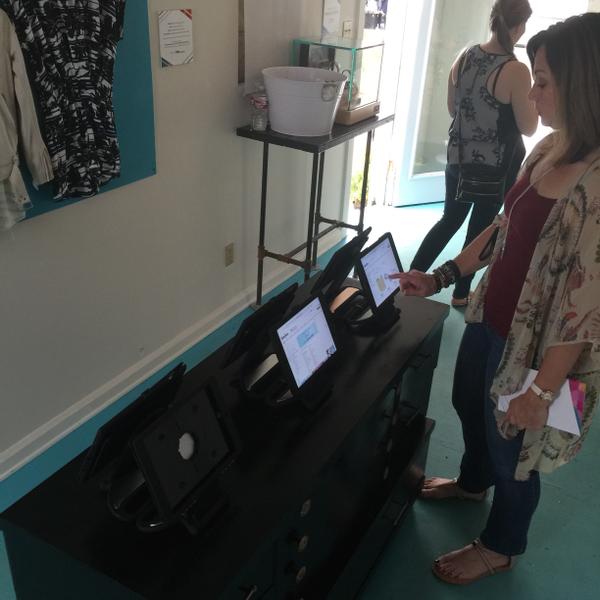 As bloggers, we have an inherent love for technology. Because of that, it was interesting to watch people use Visa Checkout to make purchases in the showroom. At first glance, I thought I was watching a new type of digital credit card in use. But much to my delight, Visa Checkout is even better! You've got to love a service that makes your life easier.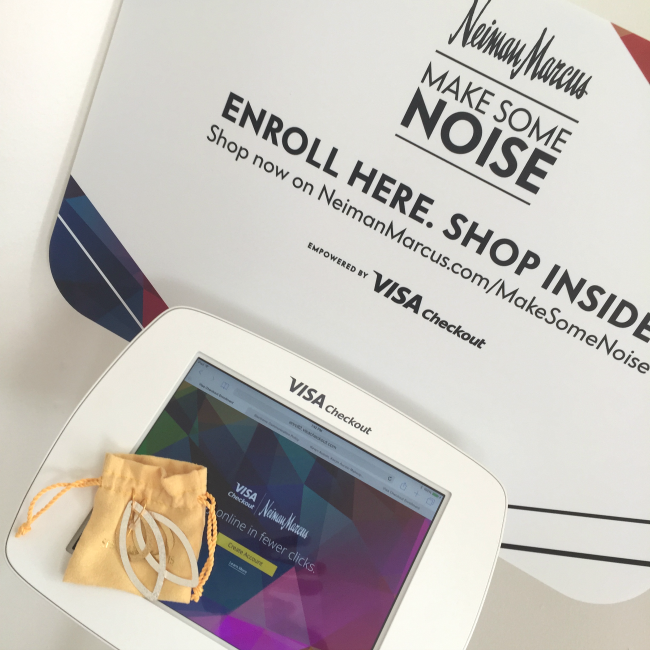 Signing up for Visa Checkout was easy and fast, and I was able to begin using it right away. Without the need to pull my cards out of my wallet and type in the well-worn numbers, I was able to easily browse through the showroom and order new clothes for spring right away with only a few clicks.
The other bonus to Visa Checkout is that it works on all of your devices – you only need to enter your username and password while checking out. For more information about Visa Checkout and to see how it can empower your daily life, visit https://checkout.visa.com and connect with them on social media at @Visa or @VisaNews.
This is a sponsored post written on behalf of Visa.