This post may contain affiliate links which may give us a commission at no additional cost to you. As an Amazon Associate we earn from qualifying purchases.

Does this sound familiar? After a day of school for the kids and work for you, it is time to drive to cheerleading practice. Then the kids have homework, and you have more work of your own. Somewhere in there everyone needs to eat. I'm going to be really honest, I don't always feel like cooking (especially on those busy days), and I know I'm not alone.
There are nights when you just want to be able to stop at a place where you don't have to dress up or be super quiet (if you have girls in cheerleading, you know they are hyped up after practice ends). A place where someone else cooks food that tastes good and is better for you than all the fast food options out there. Basically, a place where mom-dreams come true. That place, for us, is Smashburger, and we are excited to work with them on this post to let you see what we do on busy nights when cooking just isn't going to happen.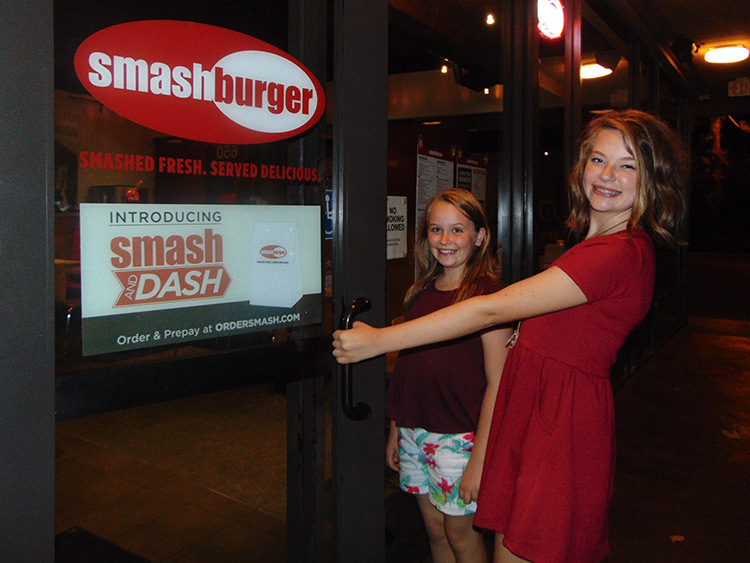 Smashburger – For The Days You Don't Want To Cook
Yesterday was one of those busy days I described above. So in between practice and more work, my daughters and I stopped in to try Smashburger's new Grilled Chicken Strips and Musselman's Unsweetened Squeezable Apple Sauce kids meals. It is a beautiful thing when doing something for work actually makes your life easier.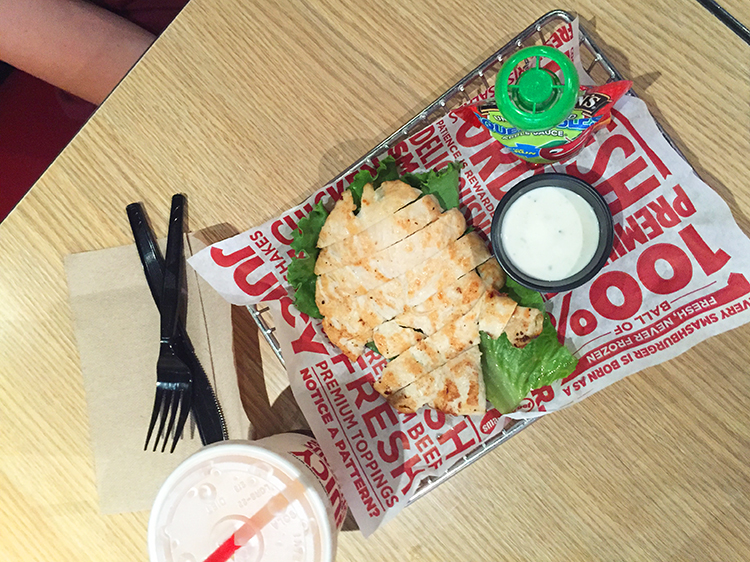 My older daughter is a picky eater, so I honestly wasn't sure if she would be excited about the Grilled Chicken Strips.
Yes, I ordered them anyway.
I'm always hopeful she will like the better-for-you options.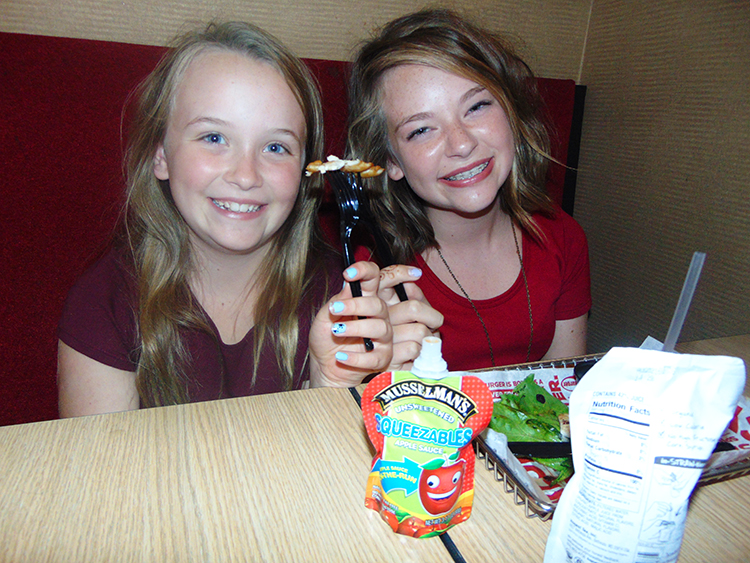 The good news is, she loved them! A total mom-win. And my younger daughter loved her grilled chicken, too.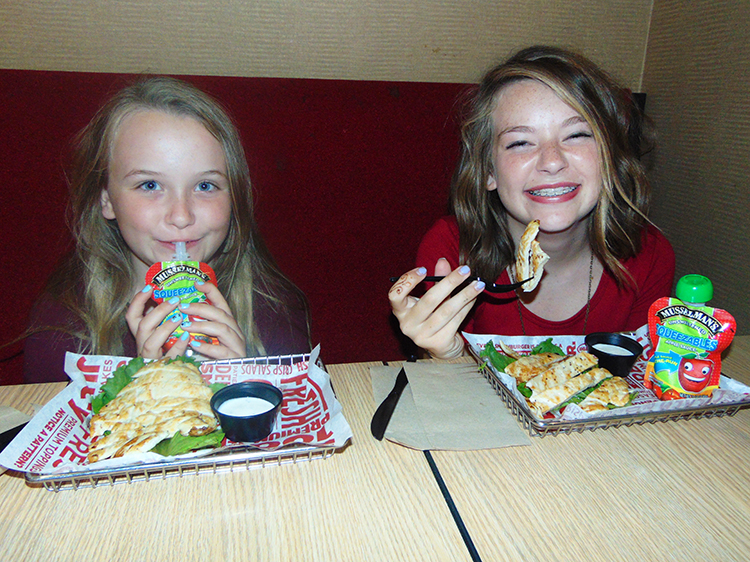 It was great to relax and giggle (loudly) with my girls during dinner instead of spending an hour over a hot stove cooking and even more time cleaning up the kitchen. Even if they didn't share their Musselman's Unsweetened Squeezable Apple Sauce with me. (I guess some things are too good to share.)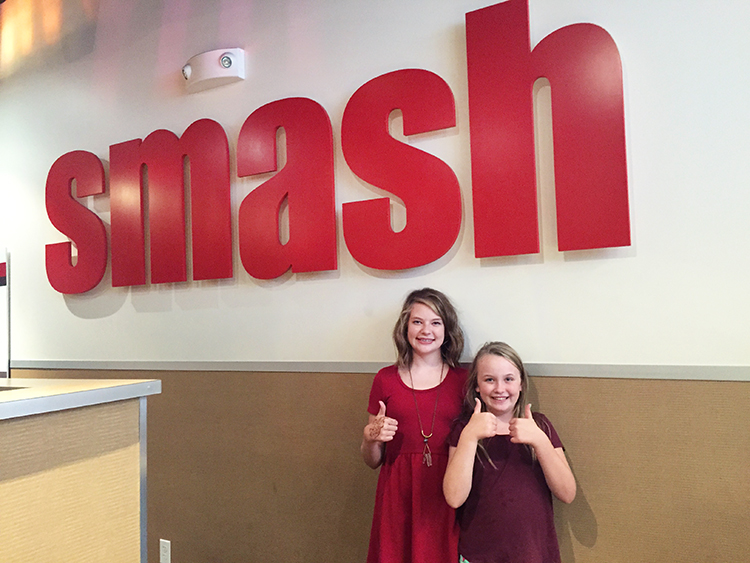 What do you do on busy nights when you don't feel like cooking? Next time it happens, try stopping by Smashburger to check out their updated Kids Meals menu. You'll be glad you did!
*This is a sponsored post written by Cheryl on behalf of Smashburger.