This post may contain affiliate links which may give us a commission at no additional cost to you. As an Amazon Associate we earn from qualifying purchases.

I have a confession to make. My husband and I (and our 2 dogs, and occasionally still the girls) have been sleeping on a mattress that we have had for 15 years. 15 YEARS people! It's wrong on so many levels, I know this. Every time we talked about getting a new mattress, something or someone more important took priority, and for easily the past 3-4 years we've had mediocre sleep. Enter: The Dream Bed, by Mattress Firm. This is a sponsored post on behalf of The Dream Bed™, however all opinions, antics, and a good night sleep are my own.
I want to start off by saying, The Dream Bed is in fact DREAMY – for real. They believe that no matter your age, occupation, income, or address, sleep is a basic human right that has a greater impact on our health, happiness, and success than anything else we do. Everyone deserves a good night's sleep because everyone deserves the chance to dream. They believe that a better tomorrow starts tonight. Sign ME up.
The Dream Bed also comes in a box – for real. I am one of those people who looks at something like a bed in a box and thinks, I am going to get this because there is no way a bed that comes out of a box can be as comfortable as a bed that you go buy in a store. Plus, I don't really shop in stores anymore anyway (please see comment above about 15 year old bed). The bed-in-a-box idea has been around for a decade, getting more and more popular as buying online becomes more routine. You buy your Dream Bed online and it gets delivered to most US Cities in 2 days. Speaking of delivery, when my Fed Ex guy dropped off the bed, he was raving about it.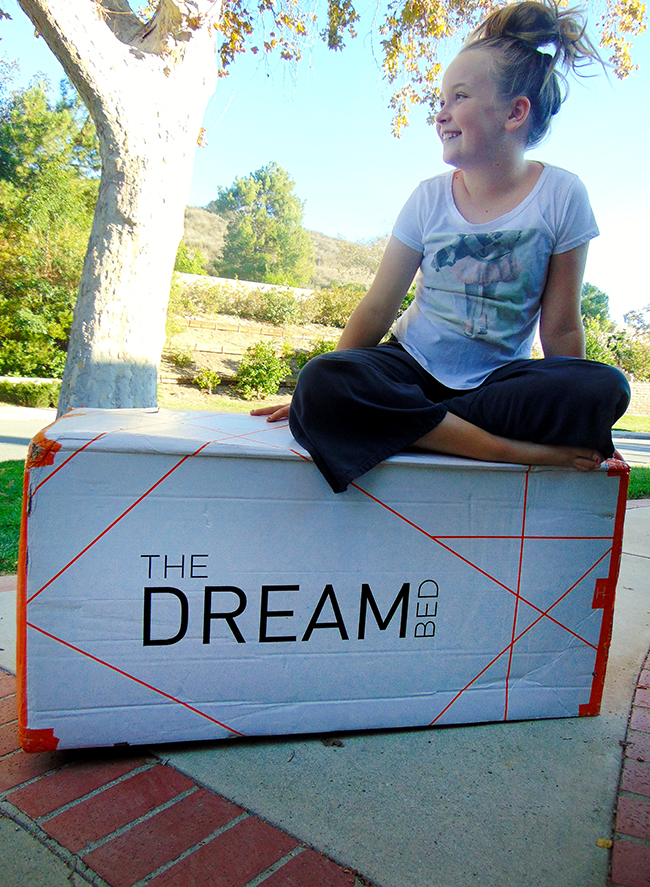 (Yes, our bed is INSIDE this box!)
When you open your box, there is SO much more than just the bed!! You will also find easy step-by-step instructions on how to get your bed open, a Dream Catcher, and a Selfless Stick. The Dream Bed is a socially responsible bed-in-a-box brand with a greater purpose of improving sleeping conditions around the world with a buy one, give one model to help those in need. Dream Bed donates a mattress for every comfy Original or Cool Dream Bed sold to someone in need. That is beyond amazing!
Through #DreamItForward Give Events, in partnership with local nonprofits and organizations like the Sharing and Caring Hands/Mary Jo Copeland Shelter and Simpson Housing Services, Dream Bed is helping to make the world a better place. The brand was birthed from customer feedback and time-tested, iterative development to offer ridiculously comfortable beds and pillows at an incredible value and a connection to a cause. To date, Dream Beds has change the lives of hundreds of dreamers giving nearly 105 beds and counting to those in need!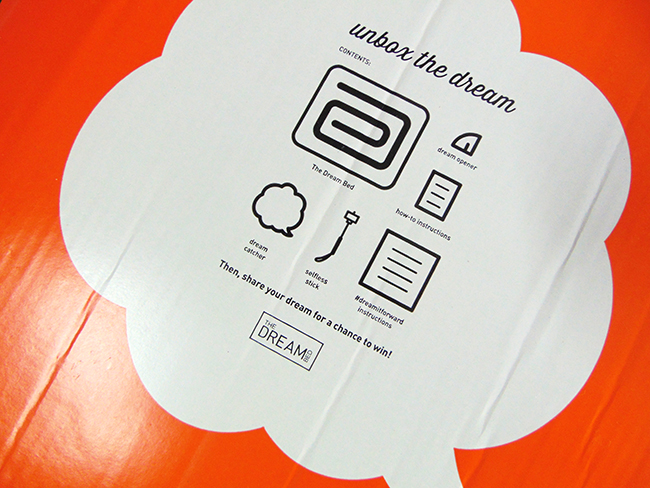 This is what the bed looks like out of the box and in the packaging, folded up accordion style. I have to say the unveiling of the bed and setting it up was really fun and both of my kids were fascinated by the concept.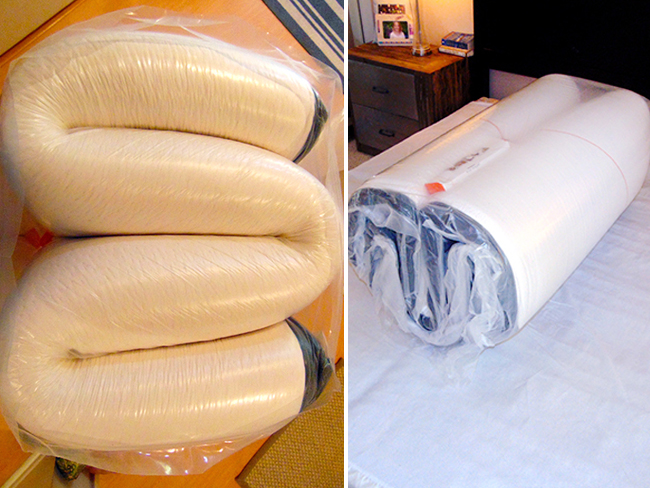 When you open up the bed, it begins to expand to it's full size. We had to wait an hour before we could sit or lay on or make the bed. My daughter, Ruby, set a timer, she was so excited. (PS – this is not Ruby's bed).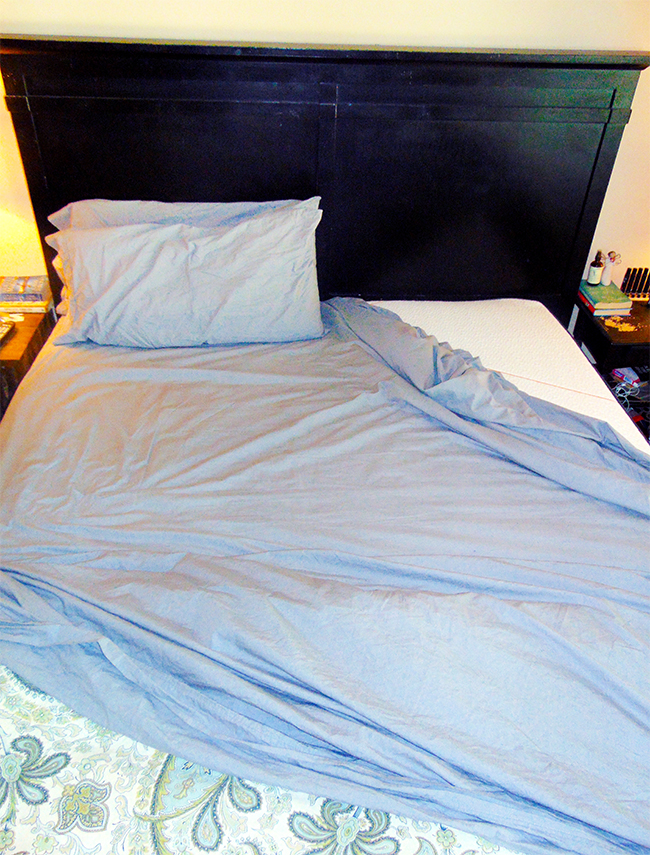 Ta-Da! Our new Dream Bed, fully expanded and ready to be slept on! Dream Beds feature memory foam and latex foam interiors to provide a comfortable sleep experience. The bed literally cradles your body when you lay down on it, is firm enough to support you in all the right places and when someone (human, animal, or tiny child) gets in and out of the bed, there is no catapulting of other people.
I literally am dreaming of never getting out of this bed. Sailor is probably dreaming of that too – or maybe chasing the squirrels in the backyard. I have to admit that we talked about not letting the dogs in the "new" bed, but that has not been the case.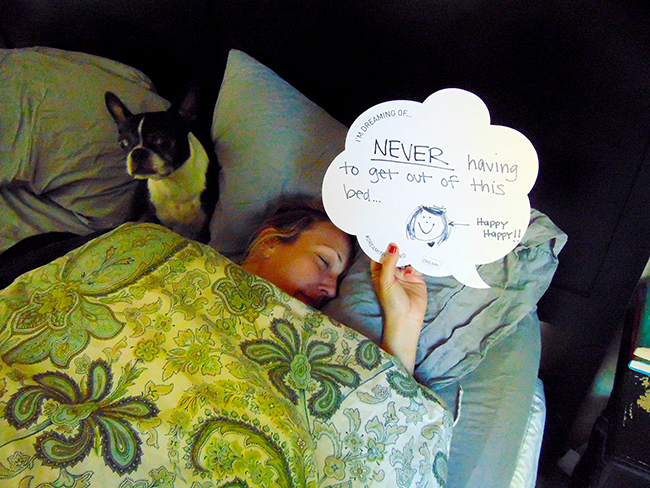 Our new Dream Bed is not just a bed it's more than that – it's a chance for a product to change lives and give better sleep to those who currently lack the resources here in the United States, in our own local communities. When you buy a bed, The Dream Bed gives a bed, so you truly can have sweet dreams knowing you contributed to making a social difference. That is value you don't see in a product everyday.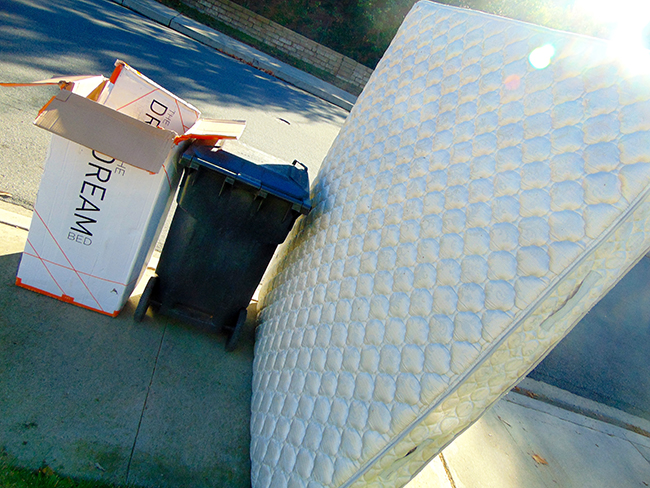 We said good bye to our old bed, RIP – it's been a good 15 years and you will be missed.
Who am I kidding? We will not miss you! We are in Dream Bed land now!
You might be asking yourself, "What if I'm not comfortable with The Dream bed and want to return it?" Convenience is king and The Dream Bed offers the convenience of online purchase with the confidence of doing business with an established retailer the consumer knows and trusts. They'll also let you try your Dream Bed for 180 nights, and if you're not completely satisfied, they'll refund your money, no questions asked. 
*This is a sponsored post written by me on behalf of The Dream Bed with a great big thank you attached!