This post may contain affiliate links which may give us a commission at no additional cost to you. As an Amazon Associate we earn from qualifying purchases.
We are so excited that STARZ is bringing The Spanish Princess back for part two! We've been waiting for the next installment of Catherine of Aragon's story, and we are thrilled to be working with STARZ to promote the new episodes.
The Spanish Princess
If you missed part one, what you need to know is this show is based on historical novels by Philippa Gregory. Part one introduces Catherine of Aragon (Charlotte Hope), the Infanta of Spain who was betrothed for most of her life to Prince Arthur of England. He died less than five months after they were married, and she ends up marrying his brother, Henry VIII.
So often when you hear about Henry the VIII and his wives, the story is centered on the king and his choices, and Catherine is quickly glossed over as the cast-aside, older wife who is being replaced by Anne Boleyn. What we love about this show is that you get to see the story from Catherine's side, and really appreciate the relationship she and Henry had in the early years of their relationship.
You have time to binge the first installment of The Spanish Princess on the STARZ app before part two premieres on October 11. We are rewatching it this week and it's even better the second time!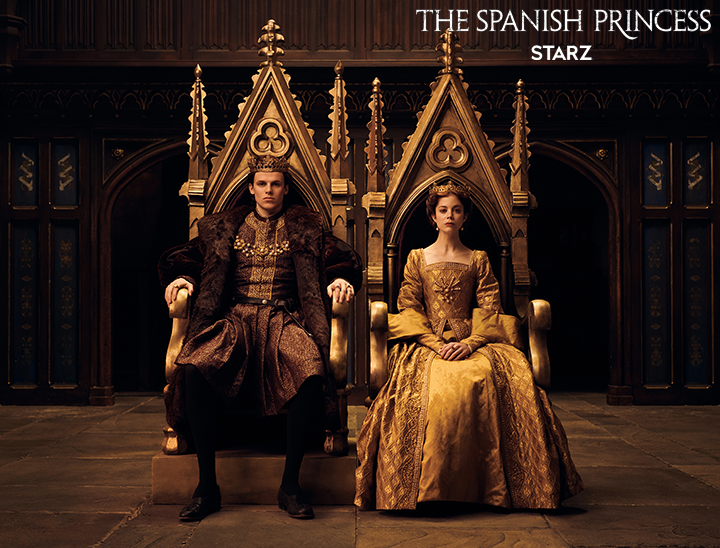 The Spanish Princess Part 2 is set to start with Catherine and Henry settled on their thrones. We know from history that England will be going to war and (of course) there will also be a large focus on the need for an heir.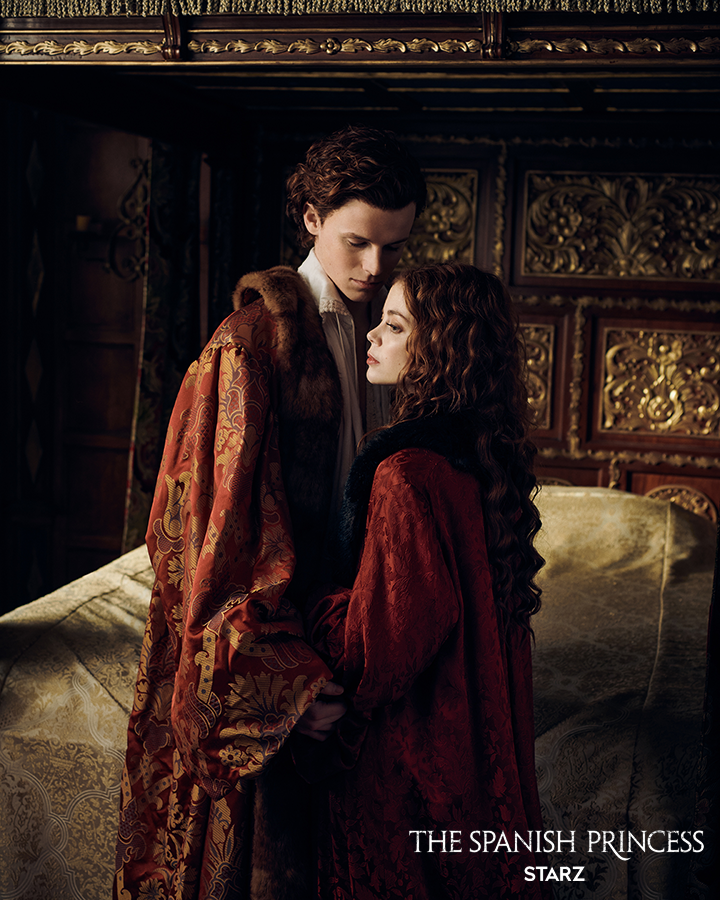 This is the perfect show to watch while you relax after a long week. And we guarantee it's the show that everyone will be talking about at work on Monday, so you don't want to miss out!
We will be on Twitter Sunday night, October 11, at 5pm Pacific live tweeting as we watch the premiere episode of The Spanish Princess Part 2. Join us to dish about the fabulous clothes, amazing sets, new and familiar faces, political intrigue, and steamy romance. The best television shows are made better by watching them with friends.
*This is a sponsored post written on behalf of The Spanish Princess Part 2.