This post may contain affiliate links which may give us a commission at no additional cost to you. As an Amazon Associate we earn from qualifying purchases.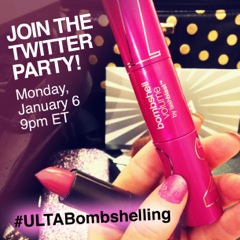 As we turn the page on the calendar to another year, many of us are considering our word of the year.
Maybe it's…
Giving
Conquer
Present
Upward
Brave
Change
Fun
Different
But what if the word you selected to represent 2014 was just YOU?
Looking, feeling, and simply being your best?
And we all know that when you look and feel good on the outside, your confidence and attitude follows closely behind.
That's why we think it's the perfect time to take your cue from the new wave of bombshell beauty, from sexy starlets gracing magazine covers to lingerie-inspired looks on the runways.
We want to help you stand out and feel sexy in 2014.
Enter to Win on Instagram and Twitter
It's time to unleash your inner bombshell! We're teaming up with @COVERGIRL and @ULTA_Beauty on Twitter, as they introduce the COVERGIRL BOMBSHELL collection – featuring a revolutionary dual-system mascara that delivers big, sexy Bombshell lashes.
There are plenty of ways for you to jump into the #ULTABombshelling conversation today and enter to win. Join us on Twitter, upload a picture to Instagram, or BOTH. The more, the merrier!
#ULTABombshelling on Instagram
Our Instagram friends will be posting their own #ULTABombshelling looks today. From glitter, to glam, to everything in between, we encourage you to grab your smart phone, take that selfie, and dive in.
Simply post a picture, tell us a bit about the look, and tag with the hashtag, #ULTABombshelling.
#ULTABombshelling on Twitter
Take your look from ordinary to extraordinary in the new year!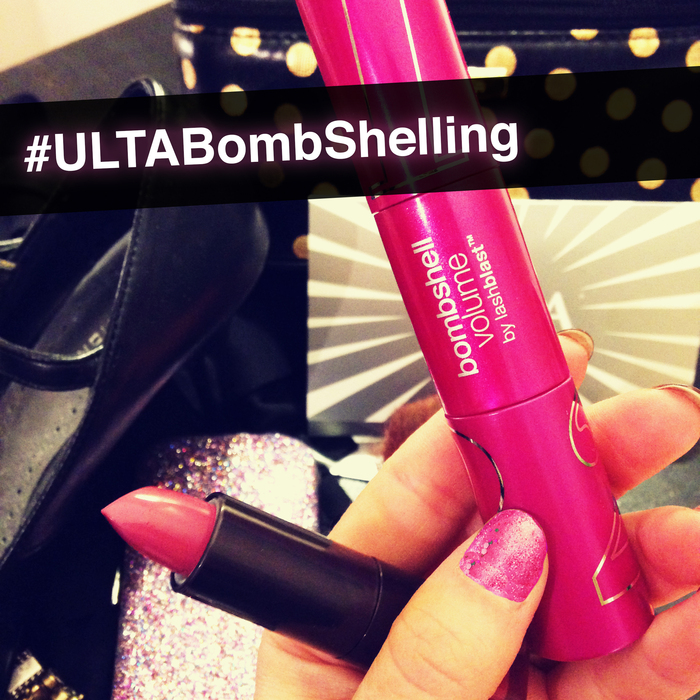 Twitter Details
Where: On Twitter, using the hashtag #ULTABombshelling
When: Monday, January 6 from 6:00-7:00 PM PST / 9:00-10:00 PM EST
Prizes: Naturally! See below for the fab prizes we'll be giving away.
#ULTABombshelling Prizes
Everyone who amplifies on Twitter and/or Instagram using the #ULTABombshelling will automatically be entered to win one of (3) prize bags. Each bag will be filled with COVERGIRL Bombshell products AND a $250 ULTA gift card.
That's a total value of approximately $1,000!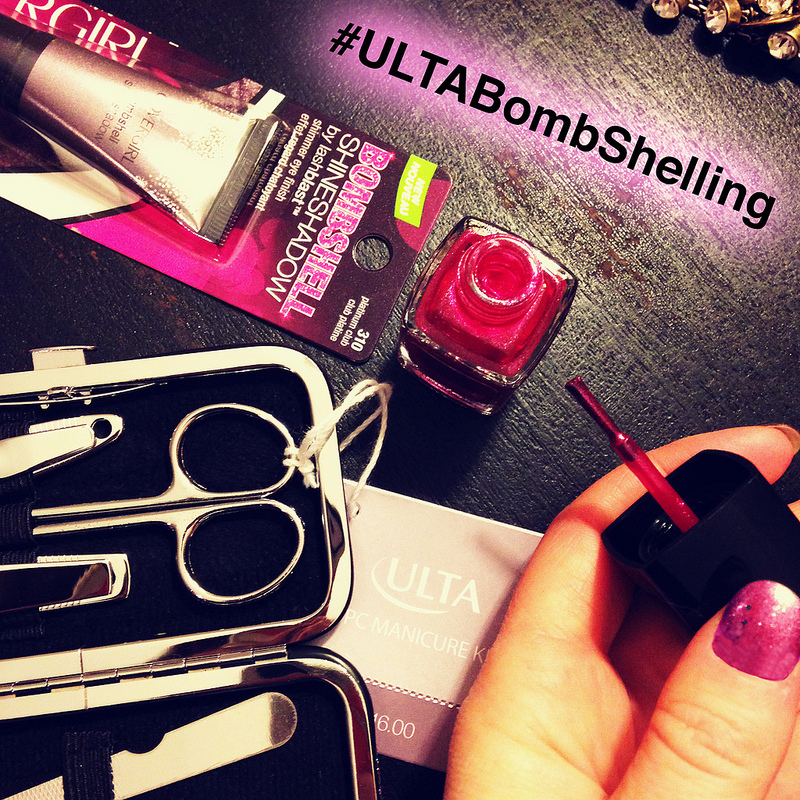 Enter to Win on Twitter
To enter to win one of our prize packages on Twitter, you must be present during the Twitter chat and participate with an original Tweet (no retweets) using the hashtag, #ULTABombshelling, in response to the Twitter party questions. (3) winners will be selected at random from those that reply to the questions.
OPTIONAL Entry
To increase your chance of winning, we're giving you an optional entry. Simply tweet out the link to this post, making sure to use the hashtag, #ULTABombshelling, and leave a comment below with the URL to the tweet.
RSVP Here
The COVERGIRL Bombshell collection, featuring mascara, ShineShadow, and liner, is perfect for achieving big, sexy voluminous eyes. That's why we'll be randomly selecting one winner from the below Linky to receive a $25.00 ULTA gift card.
Simply add your Twitter ID to the below Linky and you'll automatically be entered to win.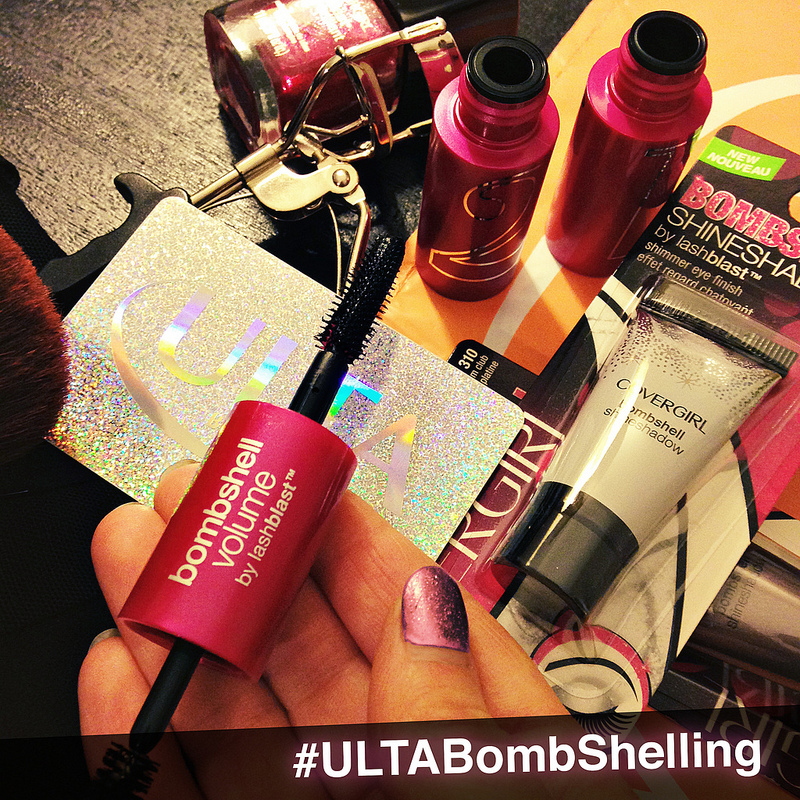 It's Easy To Participate
At party time, be sure to come back to this post or head over to our Twubs #ULTABombshelling landing page here. The Twubs tool allows you to easily jump into the #ULTABombshelling conversation, while avoiding the background noise of other Twitter streams. This can be especially useful if you are new to using Twitter.
Limited Time Offer at ULTA!
From January 5th through January 25th, all COVERGIRL products are buy one, get one 50% off at ULTA Beauty! This offer is available in-store and online.
This offer makes it easier than ever to try out the entire COVERGIRL Bombshell collection, including Bombshell Volume by LashBlast Mascara, Bombshell ShineShadow by LashBlast, and Bombshell Intensity Liner by LashBlast.
This is a sponsored post written by me on behalf of COVERGIRL and ULTA. For sweepstakes terms & conditions, go here.