[vc_row type="in_container" full_screen_row_position="middle" scene_position="center" text_color="dark" text_align="left" overlay_strength="0.3″ shape_divider_position="bottom" bg_image_animation="none"][vc_column column_padding="no-extra-padding" column_padding_position="all" background_color_opacity="1″ background_hover_color_opacity="1″ column_link_target="_self" column_shadow="none" column_border_radius="none" width="2/3″ tablet_width_inherit="default" tablet_text_alignment="default" phone_text_alignment="default" column_border_width="none" column_border_style="solid" bg_image_animation="none"][vc_column_text]
The Sway Team
When The Secret is in the Sauce (aka The SITS Girls) was founded in 2008, its objective was simple: To create a space where bloggers could find their tribe and grow their audience. The site has evolved over the years to become The Sway, but its commitment to this mission has not changed.
Here are just a few of the shiny, happy people behind The Sway: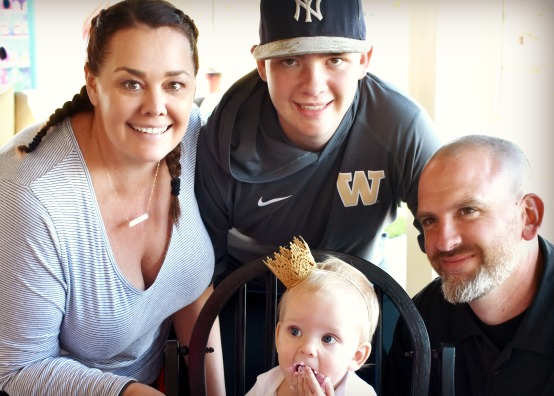 Tiffany Romero
The girl on the microphone at Sway Social. Also the one responsible for working on our influencer recruitment, ensuring that we have the influencers the client is looking for on each program.
Early on, Tiffany recognized the need for a blogger-based community and created what is now The Sway. 90,000 members strong and growing, the community is a cornerstone in the blogging world.
When not online, Tiffany keeps busy running a private Los Angeles summer camp with her husband and being a mama to her baby girl and teen boy.
Francesca Banducci
The words, process and execution, make her heart go pitter patter. As COO, Francesca oversees all operations for Sway Group.
Prior to joining the online world, Francesca studied Viticulture & Enology at UC Davis, worked at various wineries in both California and Italy, and was employed at the biotech company, Genentech.
Francesca currently lives outside of Sacramento, with her husband, three kids, bulldog, Ruby, chickens, and a partridge in a pear tree.
Danielle Wiley
Head chief in charge. Danielle has been successfully driving brands forward since 1995. Her intimate knowledge of social media strategy, trend watching, and influencer outreach stem from years of working with some of the nation's top corporations and brands. Recognizing a market for connecting brands with the bloggers who directly influence their consumers, she created Sway Group in June 2011.
Danielle is a graduate of Vassar College and currently lives in the Bay Area with her husband, her two children and their dog, Wally.
Tracie Nall
Tracie Nall is the Manager of Communities at Sway Group. She lives in Arizona with her husband, teen daughter, and more books than her shelves will hold. In 2005, Tracie started blogging and quickly discovered her passion for writing. More than a decade into this blogging journey, From Tracie is the place where she shares her life.
Tracie loves office supplies and takes pictures of things that are yellow. You can connect with her on Twitter and Instagram.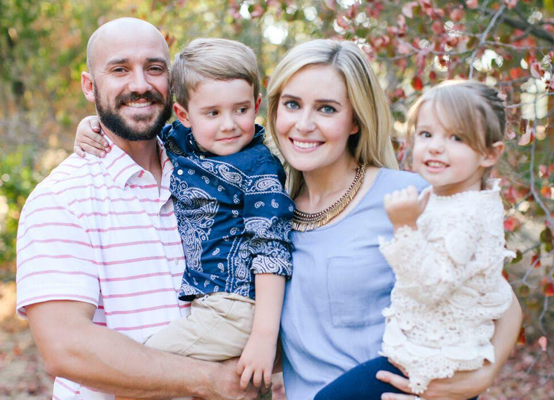 Leah Leatherby
Hi! My name is Leah Leatherby. I graduated from UC Davis with a BS in Textiles Marketing and Science. Since then, I have had two little ones; a 4 year old boy, and a 2 year old little girl. My life now consists of planning parties, baking cookies, and watching my kids. My husband has 75 first cousins alone, so we pretty much have an event every weekend! It keeps us busy, and lets me get my creative juices flowing.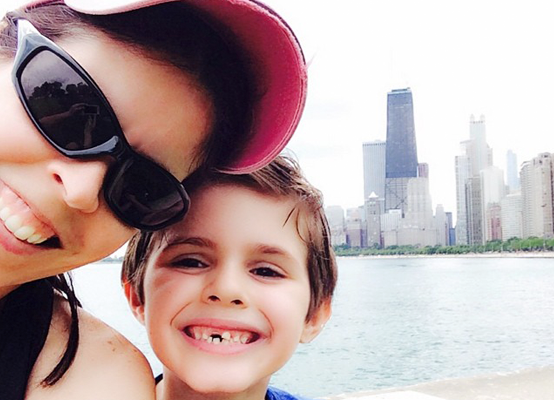 Cynthia Wheeler
With two design degrees, and an unhealthy obsession with all things Adobe, Cynthia started her one stop shop for everything from blog design to custom illustration and logo creation 3 years ago. Over 100 blog designs later, and many late night dates with her Macbook Pro, NW Designs has become her full time job. As if that wasn't enough, she also adds wife and mom of two to her list. You can find her chronicling the entire journey at her personal blog Nap Warden.com…or check her out on Instagram!
Sway Group is managed by women who are passionate about blogging and social media and love to create resources for others to find support online and learn the skills they need to become social media savvy. To see our full team, head over to the Sway Group website.[/vc_column_text][/vc_column][vc_column column_padding="no-extra-padding" column_padding_position="all" background_color_opacity="1″ background_hover_color_opacity="1″ column_link_target="_self" column_shadow="none" column_border_radius="none" width="1/3″ tablet_width_inherit="default" tablet_text_alignment="default" phone_text_alignment="default" column_border_width="none" column_border_style="solid" bg_image_animation="none"][vc_widget_sidebar sidebar_id="blog-sidebar"][/vc_column][/vc_row]