We invite you to get to know our Community Leads. These are the friendly faces who help to answer your questions, chat about blogging, and make you feel right at home! Learn more about our blog and social media experts and check out their blogs.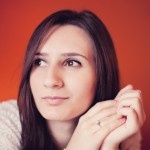 Alina is a Virginia wedding photographer based out of Lynchburg, VA. She has a passion for arts and design, and strives to express it through her work. She is creative at heart and loves nothing more than sharing her knowledge in photography with other Virginia wedding photographers on her blog each week. Alina loves being a new mom to her first-born and spending time with her husband who helps her run her businesses. Please feel free to follow her on: Facebook, Twitter, Instagram, Pinterest or Google+.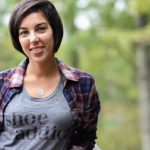 Clarissa is the adventurous and fashionable Mom behind the site Clarissa Explains It All. Clarissa is a wife and mother raising a multicultural, blended family. She has two fabulous kids (ages 13 and 7), and also dog Mom to the beautiful Jaxie Doodle. Clarissa loves creating and sharing content about family and travel (especially Disney) with a fashionable focus. Clarissa is a co-parenting expert and she hopes that her blended family's co-parenting journey will help inspire other families. Clarissa encourages and teaches families how to embrace spontaneous travel. Clarissa considers her site to be a wonderful resource for parents to learn how and where to travel to both with and without kids.Connect with Clarissa on Facebook, Twitter, Instagram and Pinterest.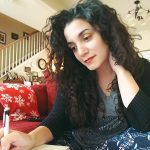 Cristina loves her family, yoga, books and her dogs. As a blog + social media coach, she provides readers with just the right prescription to manage your blog and social media image. When she's not in Child's Pose, you can find her on Instagram or blogging about her spiritual journey to wellness on her blog!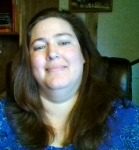 Crystal is an SC wife and homeschooling mother of three kids (2 boys and a girl.) Her and her family enjoy sharing their life experiences on Sharing Life's Moments so you can make the most of yours. They share many entertainment reviews in relation to movie, video game, and book reviews. You can also find many blogging tips and tricks on their Tidbits Thursday series.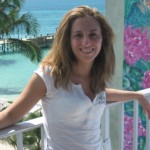 Janine is a certified professional middle school math teacher, who became a stay at home mom after having her second daughter.  Born and raised in NYC.  She is now a WAHM blogging at Janine's Confessions of A Mommyaholic, as well as running her own graphic design company at J9 Designs with two beautiful, zany, energetic daughters, husband, all while trying (key word) to keep it all in perspective to keep the days and nights, too a little bit brighter.  Connect with Janine also on Facebook, Twitter, Instagram, and Pinterest.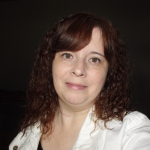 Laura resides in Pennsylvania with her husband and their 3 daughters. Laura is addicted to social media, online window shopping and all things minty. She's also a Pretty Little Liars addict and will probably need therapy when the series ends. Laura was a home business owner for over 7 years and left that income to become a full time blogger. She shares her tips on how she did it over at her blog The Mom Who…, where she also talks about parenthood, recipes, DIY, blogging tips, saving money and more. Connect with Laura on Facebook, Twitter, Instagram and Pinterest.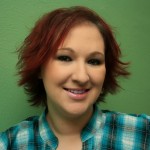 Sadie is a 20something blogger from St. Louis. She and her partner have 3 kids but she is NOT a mom blogger. Sadie loves to ruffle feathers with her rants, but evens them out with awesome (vegetarian) recipes, fitness motivation, and blogging tips.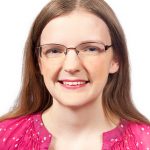 Sarah is a freelance writer, editor, crafter, blogger and mom living in Arkansas. She writes the knitting websites for About.com and CraftGossip.com as well as her own blog, Our Daily Craft, where she writes about crafting with and for kids, creativity for moms and other busy people, and creating the life you've always wanted. She's the author of three knitting books and is always looking for ways to craft a little more fun in her days. Her six-year-old daughter and geeky husband keep her busy and full of project ideas. Keep up with her on Facebook, Twitter, Instagram, or Pinterest.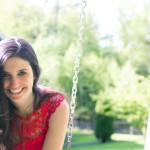 Tamara is a professional photographer, a mama of two, a writer/blogger and a nearly professional cookie taster. She has been known to be all four of those things at all hours of the day and night. She is a very proud contributor to the book, The Mother Of All Meltdowns. After two cross country moves, due to her intense Bi-Coastal Disorder, she lives with her husband, daughter and son in glorious western Massachusetts. She spends her spare time looking for moose, taking pictures of her kids, and maybe – just maybe – teaching them about photography. Her four-year-old daughter took this headshot. She can be found on Facebook, Twitter, Instagram, and Pinterest.