This post may contain affiliate links which may give us a commission at no additional cost to you. As an Amazon Associate we earn from qualifying purchases.
Please join me in welcoming Marcy from (Don't Be) Too Timid and Squeamish.  Marcy is giving her advice on how to travel with kids. Actually strike that. Her post is entitled, How to Travel the World with your Children (And, No, Epcot is Not the Real World). Sadly, I could not fit all of this greatness on our home page!  Read on to learn Marcy's 10 fab travel tips for parents and kids.

Upon returning from one of our traveling adventures, another parent said to me, "I can't wait until my kids are grown so that I can finally stop going to Disney World every year."
You don't have to wait until your kids are grown to see the world! Give the world to them now, and you will enrich their childhoods and their lives in countless ways. We've meditated in a Thai temple, slept under the stars in the Sahara, hiked to an ancient monastery atop a remote island in Ireland, and watched the Parthenon light up at night.
It hasn't all been easy, but with the right approach, children's natural curiosity and adaptability can make them great travelers. Try these ten tips to make your family successful international travelers.
1. Dip Your Toe In
For your first international trip, choose a destination that is not too far out of your comfort zone. For our first trip, we chose Ireland. We spoke the same language and could read all the signs. We rented a car and planned our own itinerary, so we were not bound to someone else's timetable. The food and culture were similar enough that there were no big culture shocks to scare the kids off future trips.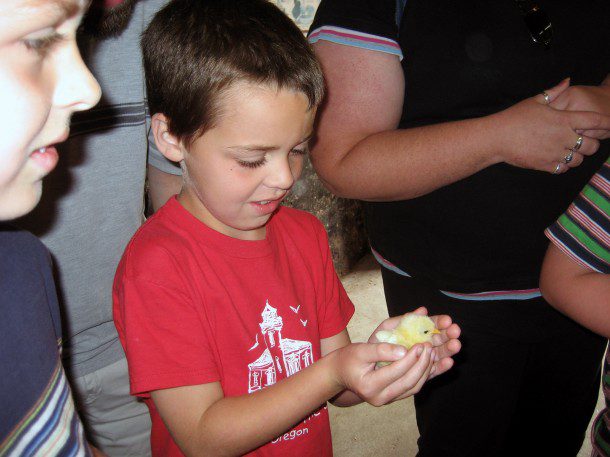 2. Allow For Rest
This one we learned the hard way. When we jumped right in with an activity on the first day of our trip to Ireland, our younger son's body rebelled. Yes, I'm talking vomit. Between jet lag, the different food, and the excitement of arriving, your children will need time to rest before jumping into anything. When we join group tours, we arrive at least a day or two early to allow time for the children to adjust. We may just take a short stroll to a restaurant near our hotel on the first night.
3. Hang Loose
Be flexible and willing to change your plans based on your children's reactions. We did so many fantastic things in Ireland, and I had wanted to do one more, a visit to the prehistoric site of Newgrange. It would have involved hours on a bus being shuttled there from the meeting site. The kids were exhausted, and we found a working farm nearby that they loved visiting instead. That was the better decision at that time for keeping everybody happy with the trip. Besides, you shouldn't try to jam every possible activity into one trip (even though we do tend to try to!)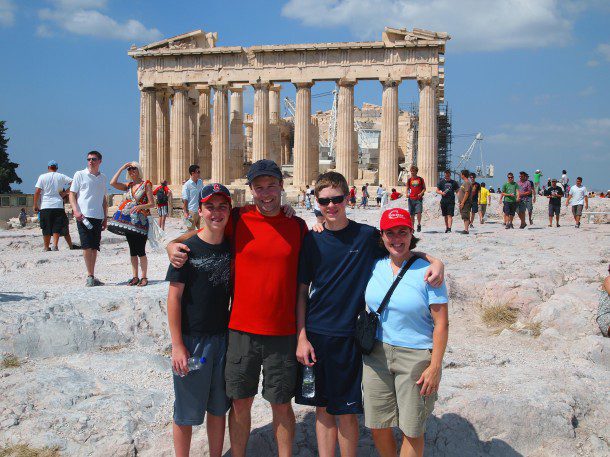 4. It's An Adventure
One of the highlights of our Morocco trip could have been viewed as a disaster. We were looking for some ruins in the seaside town of Essaouira that were supposedly the inspiration for Jimi Hendrix's song "Castles Made of Sand." We were a bit lost and hungry and getting mired in deep mud. But with the mindset that we were having an adventure, we all ended up having a great time. And we found the ruins. Even though we were filthy messes, we were smiling. Another time, we fell for a scam in Bangkok in which we wasted a few hours while people tried to sell us gems. Thankfully, we didn't lose any money, and we actually had a lot of fun getting darted around the streets in a tuk-tuk. Often, it's the way you look at something that causes joy or misery.
5. Check Your Own Attitude
Adults, you may not want to hear this, but you need to police yourself. Don't complain about a delay, a gruff waiter, or a cup of coffee that's not perfect. If kids hear you complaining, before you know it everyone will be feeling negative. Keep the mood positive by keeping the complaints to yourself.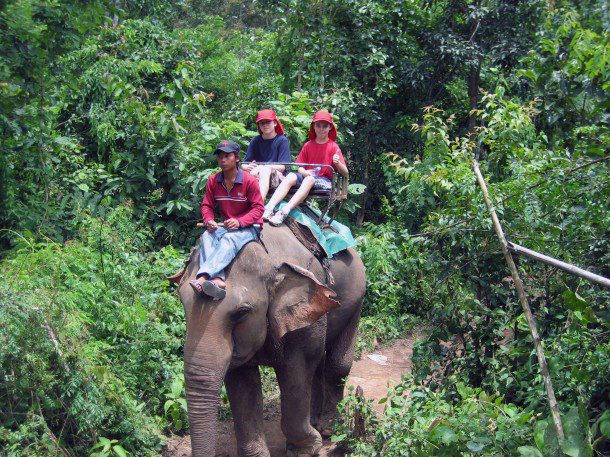 6. No Guff!
Having kids who are good travelers starts way before you ever buy them a window seat on the plane. It starts at home by not indulging whiny behavior. Your brother's looking at you funny? Your peas are touching your mashed potatoes? These are not problems that require an adult solution. By not caving in to every whine, you'll be teaching your children to cope with life's little irritants. You'll also be preparing them for the inevitable discomforts of adventurous travel.
7. Let's Get Physical
You don't have to avoid museums and galleries, but make sure to plan plenty of activities that will give the kids some active fun. Rent some bikes, hike some dunes, take some surfing lessons. Each destination will offer unique opportunities as well as some tried and true ways for your kids to have a blast. Let them do familiar things, like swimming in a pool, too.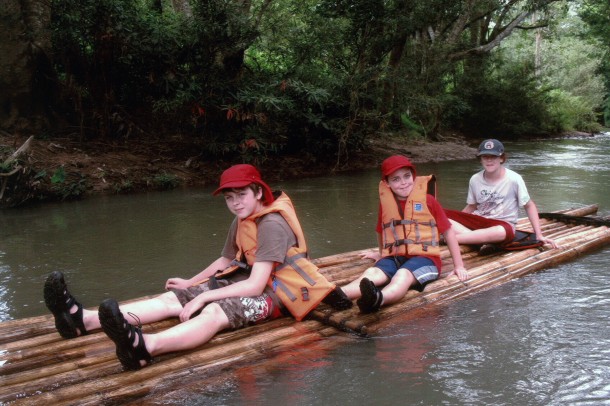 8. Consider a group tour
While we usually like to do our own thing, we have had great success with small group guided tours. The local guides can help you learn so much about the culture, and they are able to arrange transportation and activities that might be difficult for you to arrange yourself. If you don't speak the language, you may want to try a guided tour for your first visit. There are some companies that offer budget trips geared toward families, such as Gap Adventures.
9. Be prepared
I like getting some picture books and taping some TV shows about the destination beforehand to generate excitement. Learning some basic words ahead of time will help your children connect with the local people. "Hello," "thank you," and "goodbye" said by your child in the local language are sure to bring smiles from the people they meet. Talk ahead of time about how the lifestyle, culture, and food may be different from what you are used to. Go to a local restaurant specializing in that cuisine before you leave.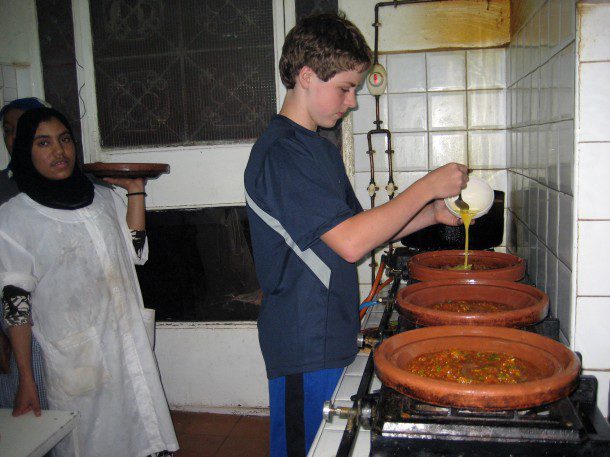 10. Safety first
Make an appointment with a travel clinic well ahead of your trip to get any recommended vaccinations for your destination. We were also able to get prescriptions filled for antibiotics that we took with us in case we got sick. Finally, check with the state department to see if there are any travel advisories for your destination. Be cautious when you are out at night, as you would be in any city.
Traveling internationally with your children will teach them so much about the world and help them to appreciate what they have at home. Now, if I could just get a decent cup of coffee.
Where do you dream of traveling with your family?
About the Author: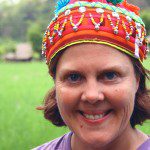 Marcy is a writer and teacher living in Connecticut. On the site (Don't Be) Too Timid and Squeamish, she blogs about pushing herself out of her comfort zone as she takes on a series of challenges. She enjoys traveling with her husband and two sons and would like to hike the Inca Trail to Machu Picchu for their next big adventure.
More Travel Posts That You'll Love
We're big on travel in these parts. Take a dive into the below posts for a virtual getaway!