This post may contain affiliate links which may give us a commission at no additional cost to you. As an Amazon Associate we earn from qualifying purchases.
Take a trip with me, won't you?
To someplace warm and sunny; where we can dig our toes in the sand and waste the day away doing nothing but watching the waves roll in and chatting. We'll order fresh fruit, drinks with umbrellas, and maybe even do a little reading…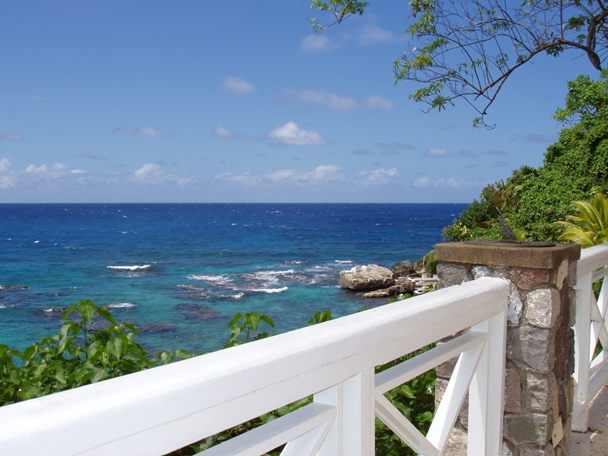 Sounds nice, doesn't it?
Today's SITS Girl in the Spotlight photo comes to us from Marti. She writes:
This photo was taken in Oracabessa, Jamaica from the terrace of Golden Clouds estate. We were blessed to spend 7 days there a few years ago for my brother-in-law's wedding. I've always felt the sound of the ocean waves meeting the shore is God's therapy for the over stressed soul. I love the ocean and this picture. It is my summer wallpaper on my laptop each year and never fails to quiet my mind and heart when I look at it.
Marti has a private blog, so you won't be able to comment on her site.  However, leave her a little comment love here on SITS and let her know what you think about her photo.
And don't forget to link up your favorite post from this past week below in the comments.  As part of our weekend sharefest, we'd love to check out what you wrote!  To keep the comment love going, be sure to check out two blogs ahead of you in roll call.  It is a great way to discover new sites and grow your circle of readers!