This post may contain affiliate links which may give us a commission at no additional cost to you. As an Amazon Associate we earn from qualifying purchases.
How many times have you dumped a big bucket of ice in your dog's water bowl outside to try and keep it cool? During the summer I am desperate to keep our dogs' water bowls from getting hot. The big chunks of ice melt in 30 minutes and the water bowls that continuously flow are merely pushing warm water around. Finally, the Cool Pup Cooling Pet Bowl is here to save the day.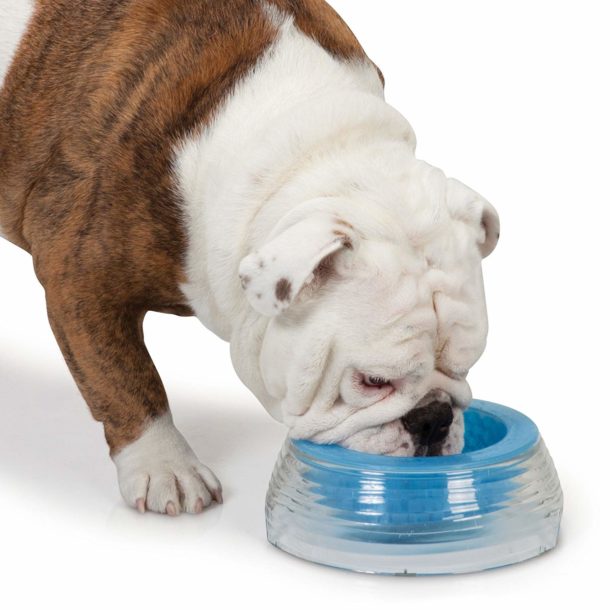 The genius part of the bowl is that it comes in two pieces. A clear bottom, and a blue insert, which means you can easily take it apart to freeze the blue piece! The blue part is filled with a gel like material that can be popped into the freezer for a couple hours, it is similar to the ice packs that you pack in your own lunch box.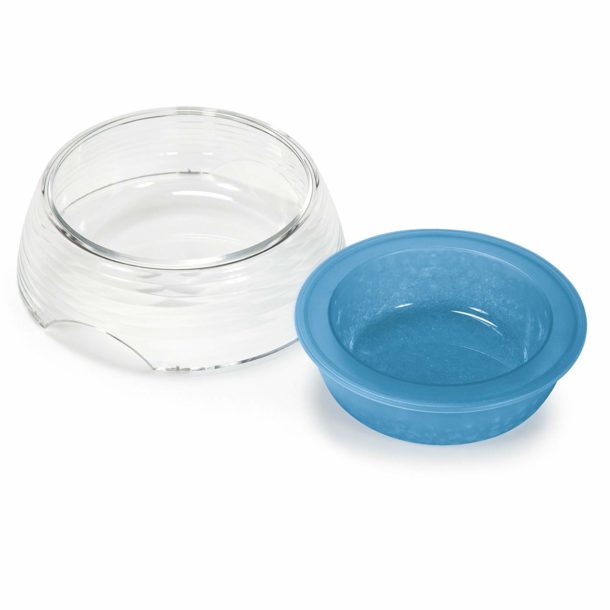 After reading the reviews, the consensus is clear. One user said, "The bowl keeps the water cool for 10-11 hours!" and another said, "She lives in Florida, and the water was cool all day." That seems pretty legit, if you ask me. Users recommend that you put it in the freezer at night, so it is ready to go during the day. It seems like an easy thing to add to my nightly routine.
If you are looking for more ways to keep those pooches cool on a hot Summer day there is also the Chill Out Bandana, and a Cooling Water/Ice Pad for Dog Beds.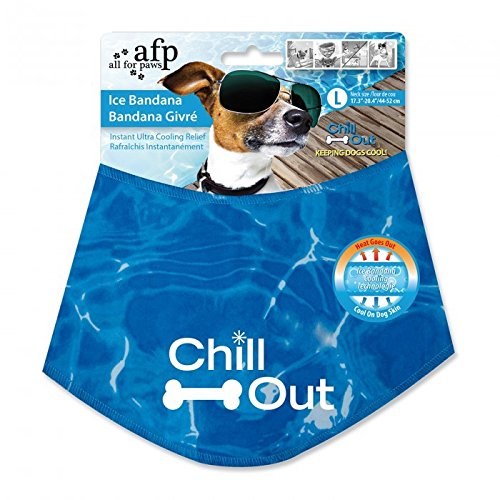 The Cooling Bandana seems easy enough to operate. Simply dip it in water, and let it do it's work! It is perfect for preventing heat stroke, and great for small and large dogs.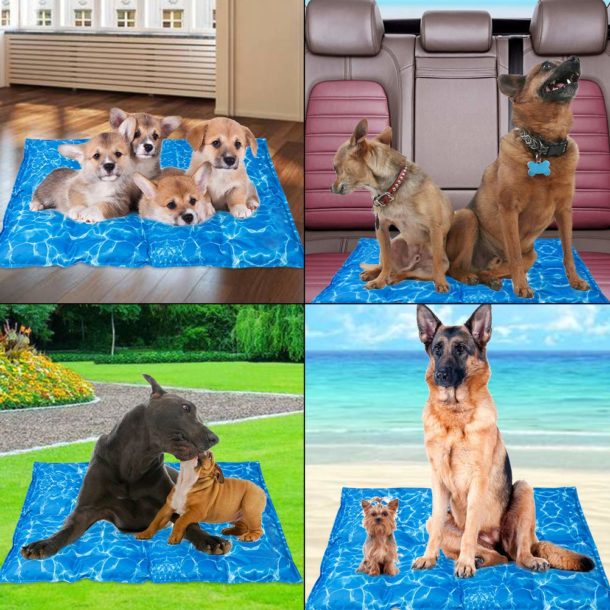 The Cooling Mat is basically a water bed for pups! Users say that it is easy to fill up, and great to take to the beach or somewhere else where the dog might be sitting on a hot surface!
When you are trying hard to stay cool this summer, don't forget to help your furry friend out!
We also love to make our own Puppy Popsicles!