This post may contain affiliate links which may give us a commission at no additional cost to you. As an Amazon Associate we earn from qualifying purchases.
Halloween is the time for all kids to transform and be something or someone different for a night. It is such a good way to encourage creativity and inspire kids to dream, but it can be challenging to find an amazing affordable costume for kids with disabilities. This year Target is releasing costumes for kids in wheelchairs!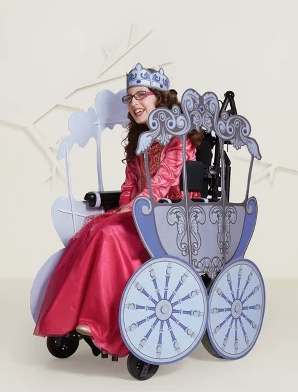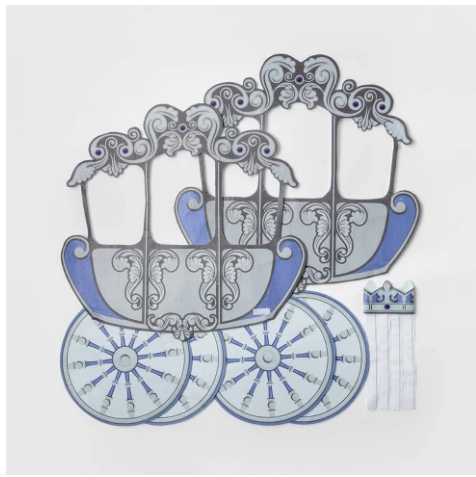 The Hyde & Eek! Boutique is releasing a series of costumes that can be paired together, and create an amazing ensemble. Not only is there an amazing carriage option for this princess dress, the dress itself is wheelchair friendly and has special capabilities.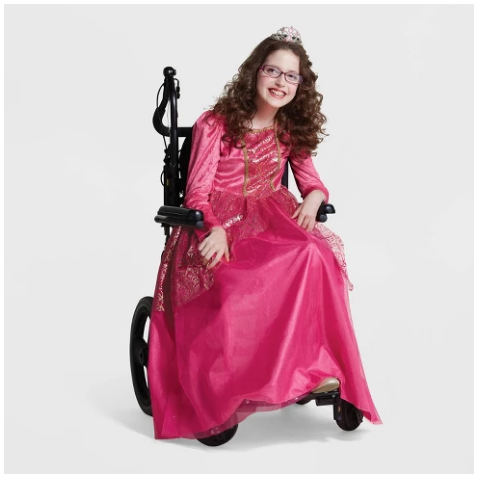 There are special openings in the back of the dress that allow for easy dressing, and is designed to be hassle free! It comes in sizes 4 and up!
We are also loving this pirate costume option! It could work for a boy or girl, and is amazing!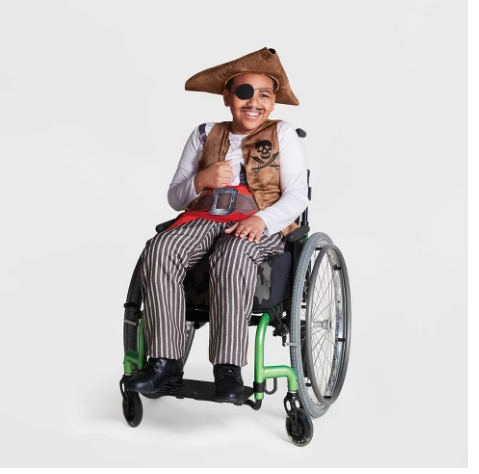 Just like the princess costume it has special openings in the back, and the leg openings are wide enough to put the pants on while keeping on your shoes. The costume itself comes with an eye patch, vest, pants, and hat! But, check out the boat converter kit!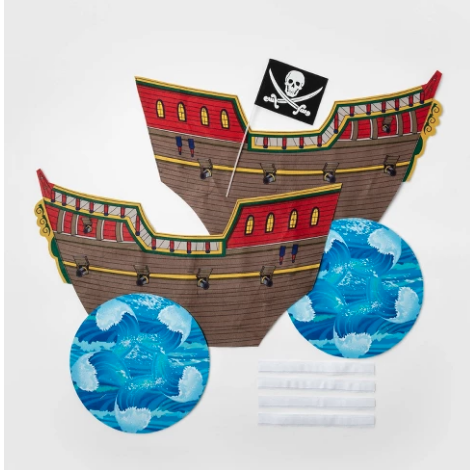 The boat wraps around the wheelchair, and totally transforms it in to something else! We are all for this idea! It can easily be cut to fit various sizes of wheelchairs, and uses hook and loop closures for a perfect fit. Complete with a Jolly Roger flag, this is sure to be the coolest costume out there!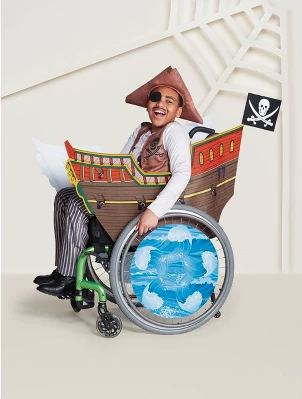 We absolutely love that there are more costumes for all kids this year, and can not wait to see kids rocking them on Halloween!
If your kid purchases ones of these for Halloween, we would love to see how you styled it! We have Princess and the Pea costume that could totally be converted into a wheelchair friendly option with some imagination!