This post may contain affiliate links which may give us a commission at no additional cost to you. As an Amazon Associate we earn from qualifying purchases.
Well-known artist, Banksy, is making headlines with his artistic twist on America's favorite theme park, Disneyland.  This new park is featured in the UK and is not recommended for children!
This parody park is called "Dismaland" and with its sinister attractions and eerie vibes, is referred to as a "bemusement" park.  Although the park has its fair share of mixed opinions surrounding it, there's no denying that the art from Damien Hirst, Jenny Holzer, Jimmy Cauty and Banksy himself is mind-blowing and creative nonetheless.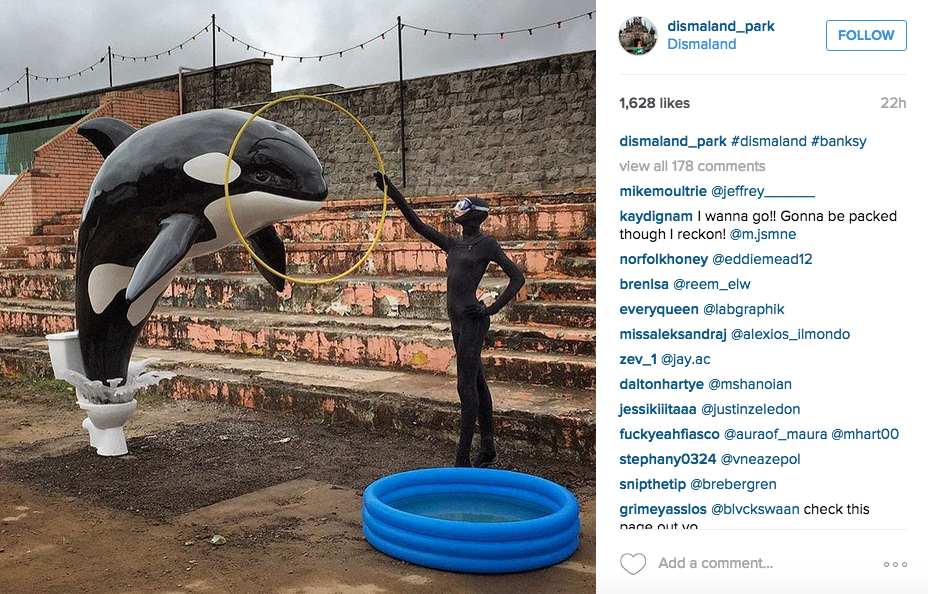 The Dismaland website states:
Are you looking for an alternative to the sugar-coated tedium of the average family day out? Or just somewhere a lot cheaper? Then this is the place for you. Bring the whole family to come and enjoy the latest addition to our chronic leisure surplus…"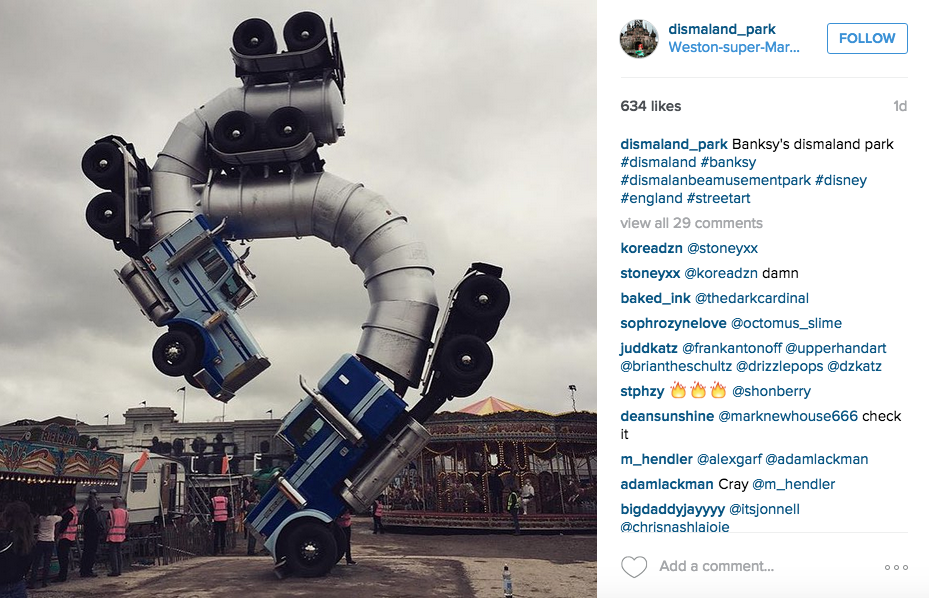 The park includes 18 attractions which vary from a Shamu look-a-like, Cinderella's broken carriage, and a dark worn out version of Sleeping Beauty's castle.  The park will be open from August 22 to September 27 if you dare to implore the strange sights to be seen.
What do you think of this dark twist on Disneyland? Creative or creepy?