This post may contain affiliate links which may give us a commission at no additional cost to you. As an Amazon Associate we earn from qualifying purchases.
Dreaming of a little cabin in the woods? Look no further – you can actually buy a DIY tiny house kit for an adorable two story cabin on Amazon! The Tiny House trend is on the rise as people are Marie Kondo-ing and downsizing all over. This tiny house kit has us seriously considering following the simplicity path.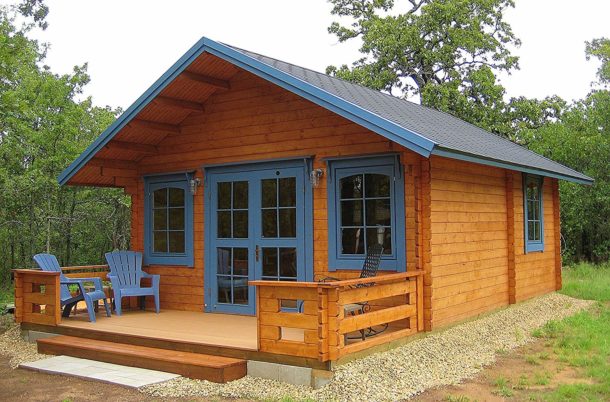 DIY Tiny House Kit
At first glance, this little cabin is a beauty! It has an adorable porch, and we are seriously loving the log wood vibe!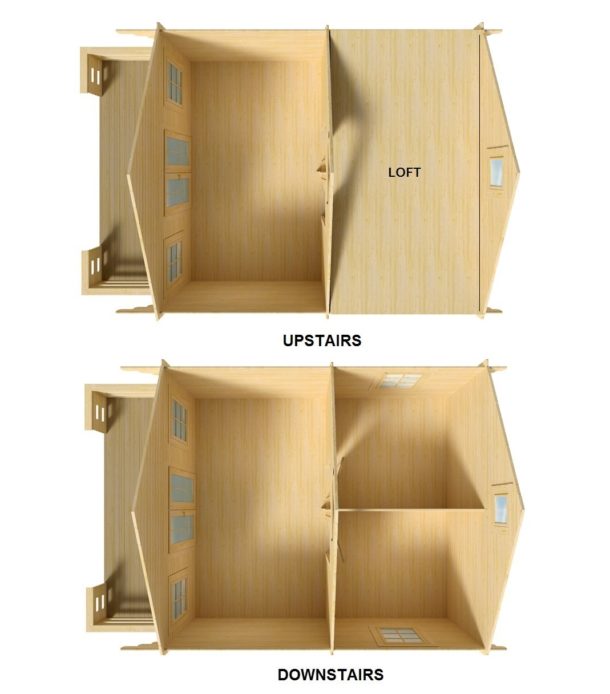 There is a downstairs with 2 rooms, and a cute little loft upstairs. You will need to figure out what you want to do with those rooms, we would assume a bathroom and a kitchen, but perhaps you can cook outdoors and set up an outhouse!?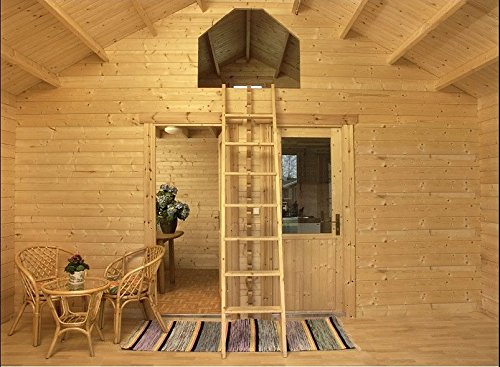 It could even function as a granny flat, home office, she shed, or maybe a studio. The company selling the kit, advertises it as a get-away cabin and not a full fledged house. It comes with the basics, and no extra bells and whistles, but for the price it is still a pretty good deal. The houses do not come with electrical kits, but the company has a solution for that. They have made sure there is a small window in each room to let natural light come through.
After scrolling through Amazon, there are actually quite a few DIY cabin/flat options. Some are more modern, some traditional, and some only 113 square feet!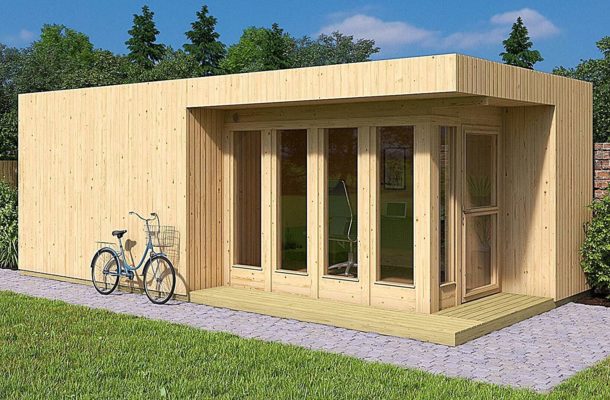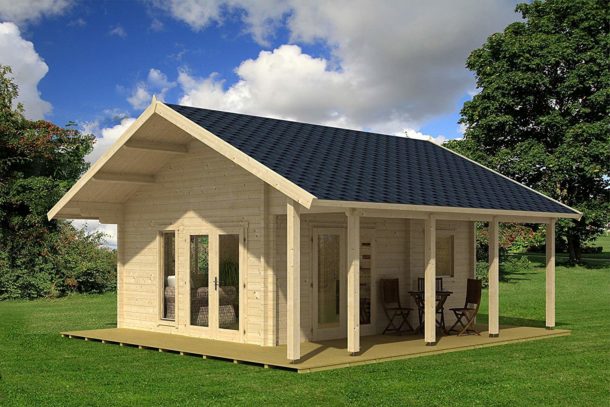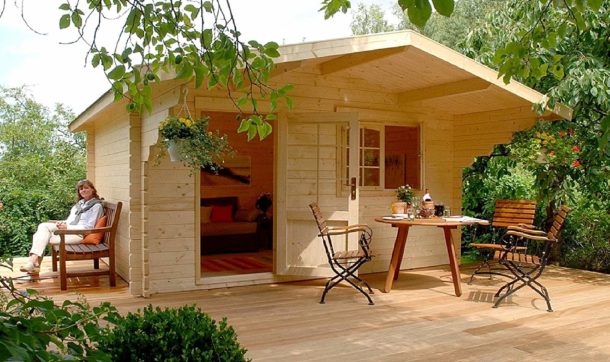 If you always dreamed of building a little getaway in your backyard, these are a great choice.
Check out the reviews, we were surprised to see 4 and 5 stars! The delivery times aren't bad either. Some have free shipping and most are delivered within a couple of days or weeks. That isn't bad when you consider they are basically shipping a whole house to you.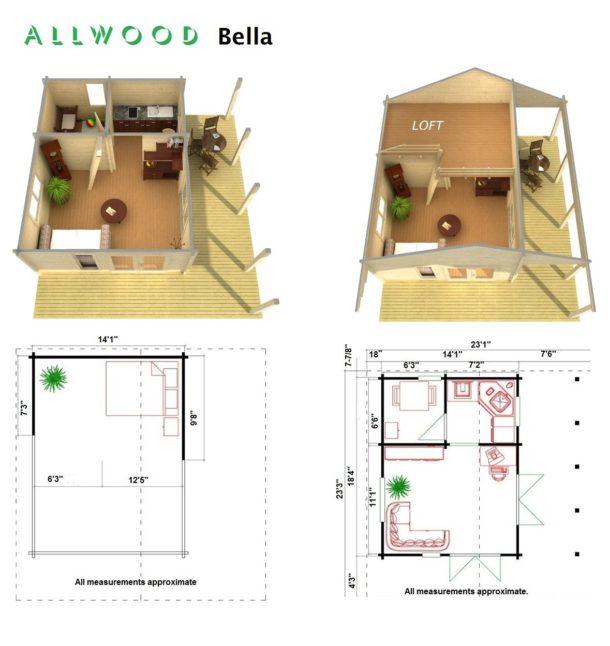 DIY isn't your thing? Or perhaps you started feeling super ambitious like you could build a house, and then realized maybe that isn't your thing… don't worry they have install crews that can help you.
Either way you slice it, we are all about these tiny houses and the endless possibilities!