This post may contain affiliate links which may give us a commission at no additional cost to you. As an Amazon Associate we earn from qualifying purchases.
Have you ever spent time searching Amazon, hunting for deals? I admit I buy pretty much my entire life on Amazon. It's convenient, and with 3 kids, I need all the convenience I can find. I search for deals and awesome products that make everyday life easier. But have you ever seen the Galapagos Stone Tortoises that cost more than a brand new car?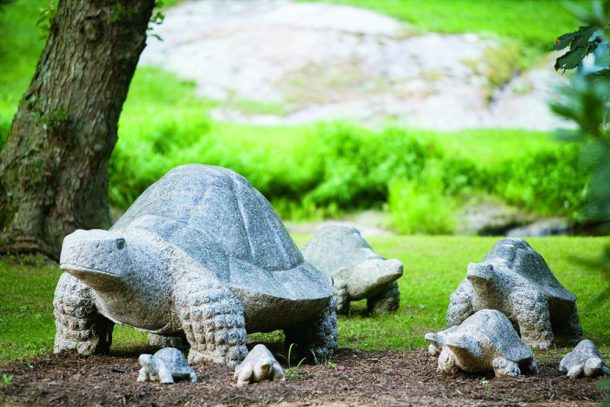 That's right folks. Check out the price on these Galapagos Tortoise statues. It is a whopping price tag and it doesn't even qualify for Prime shipping. You have to tack on some more money to get these beauties to your house. You would think if you are spending the price of a VERY NICE BRAND NEW CAR, you could at least get some free shipping?!
So let's just say you have a huge amount saved for a rainy day, and you are desperate to snag some tortoises for your yard, you need to look carefully. Despite the picture of multiple tortoises, when you look at the fine print, there is only one 72 inch tortoise in the listing. It also weights an estimated 3750 pounds, so you better start a serious workout regimen to move that tortoise once it arrives.
The good news is that the description does say, "it lasts for ages, and turns a beautiful patina shade over time." So if you are using your child's college savings to buy a tortoise, at least it lasts!
Maybe tortoises aren't your thing. Perhaps you are really into frogs… don't worry, they've got you covered – you can own a hand carved American BullFrog Statue.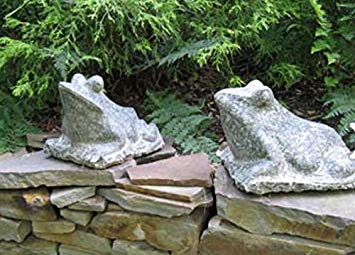 While I currently don't have an extra year's salary to spend on statues that will "remind me of the Galapagos Islands," and all my travels there, I can snag some cute outdoor decor from my favorite brand Plow & Hearth.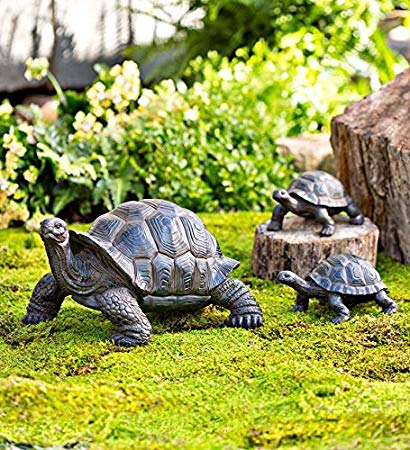 They have some awesome faux logs for fireplaces and wind spinners. You can even snag tortoise statues.