This post may contain affiliate links which may give us a commission at no additional cost to you. As an Amazon Associate we earn from qualifying purchases.
Remember hearing about a two-part stage play coming only to the UK called Harry Potter and the Cursed Child Parts I & II, and then feeling a little sad because you wouldn't get to see this play or find out what is happening in your beloved Wizarding World? Well, we have good news for you!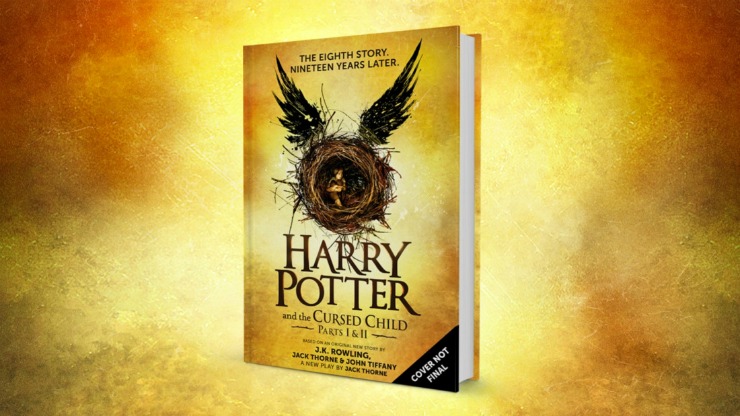 Pottermore announced today that a Special Rehearsal Edition of the script book will be published (aff link) this summer and will be available on July 31, 2016 after the play's world premiere.
The Special Rehearsal Edition of the script book is not the final version. It will only be available for a limited time and will later be replaced by a Definitive Collector's Edition. This story is the official 8th installment of the Harry Potter series.
Pre-order a copy of the The Cursed Child Parts I & II here! (aff link)
They also announced an October 2016 date for Jim Kay's illustrated version of Harry Potter and the Chamber of Secrets.
This will be the year of buying all the new Harry Potter books!
We will be adding them to our list of good books to read in 2016.