This post may contain affiliate links which may give us a commission at no additional cost to you. As an Amazon Associate we earn from qualifying purchases.
We were recently alerted to one of the coolest things! Google has a fun, hidden Wizard of Oz trick! Go to Google and type in "Wizard of Oz." Are you in Kansas or Oz – it will get hard to tell! It's the 80th celebration of Wizard of Oz, and Google is doing it right!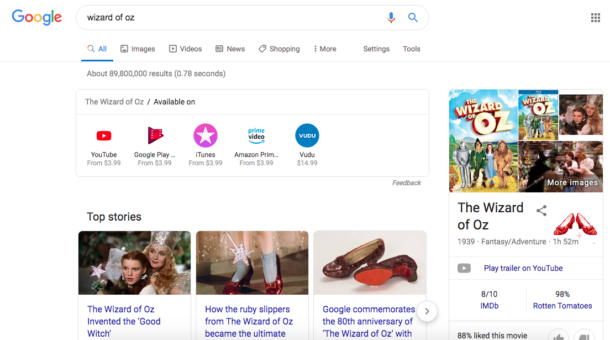 Google Has a Fun Hidden Wizard of Oz Hack!
Click the ruby red slippers
See that pair of red ruby slippers in the right corner? Click those! Your screen will spin, and you are instantly transported back in time!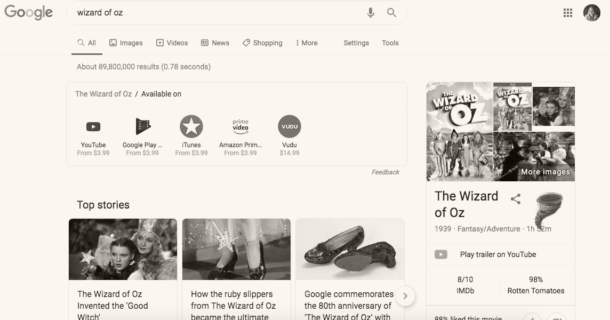 Click the Tornado
Check out that black and white screen, and the little tornado icon? Click that, and wait for another surprise! A little house will pop out of the tornado onto the screen, and send your browser spinning back to Oz!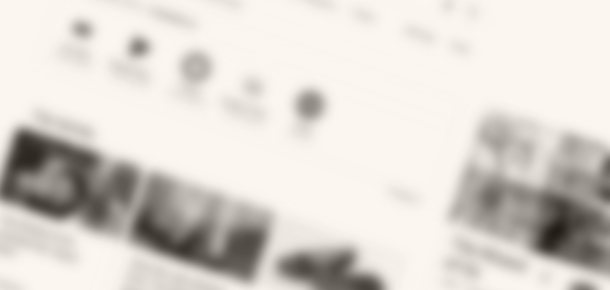 This blurry look is not a mistake – the tornado is out of control, and you are being transported between Kansas and Oz! This is such a fun hack to try, so don't forget to let the kids take a turn! You can also grab a copy of The Wizard of Oz while you are at it!