This post may contain affiliate links which may give us a commission at no additional cost to you. As an Amazon Associate we earn from qualifying purchases.
Halloween is right around the corner, and that means it is almost candy season! Each year there are some major new twists, and this year is no different. Introducing Zombie Skittles!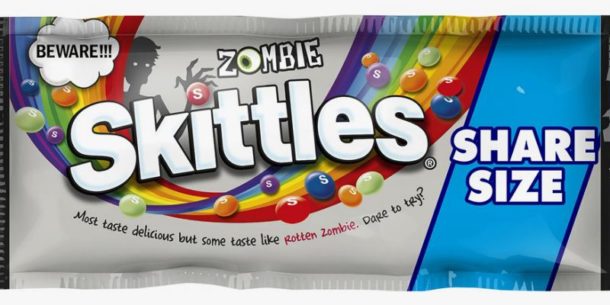 Photo Credit: Skittles
Zombie Skittles are Hitting Stores this Fall
I know what you are saying, Zombie isn't a flavor. We don't know what a zombie would taste like, but there are 5 flavors in this bag with horrifying names! Zombie skittles says this of the flavors: "Most taste delicious but same taste like Rotten Zombie. Dare to try?" Leaving us to think that some of the flavors might be yummy, but some might be revolting! Kinda makes us think of Jelly Belly's Bean Boozled Game.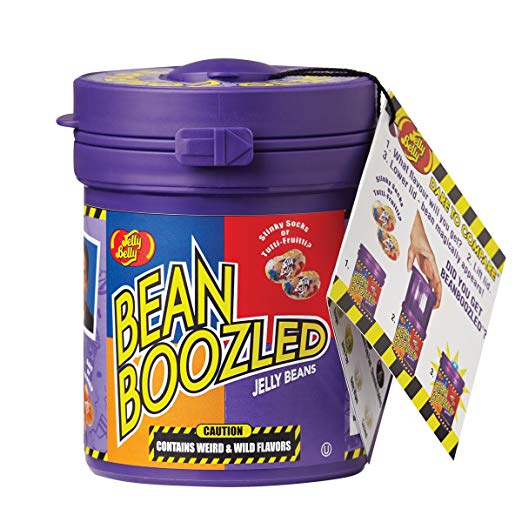 Zombie Skittles will consist of: Petrifying Citrus Punch, Mummified Melon, Boogeyman Blackberry, Chilling Black Cherry, and Blood Red Berry. However, before you dig in make sure you take note of that "Beware" sign on the package. You won't know which flavor is which! Some of the pieces of candy will actually be filled with "rotten zombie flavoring." Candy fans, be on the lookout for Zombie Skittles to hit stores in August.
Skittles has become an iconic brand, and is known for having some fun twists on their traditional flavors. Last year Skittles Dark Side introduced sugar lovers to Dark Berry, Black Cherry, Forbidden Fruit, Midnight Lime, and Blood Orange.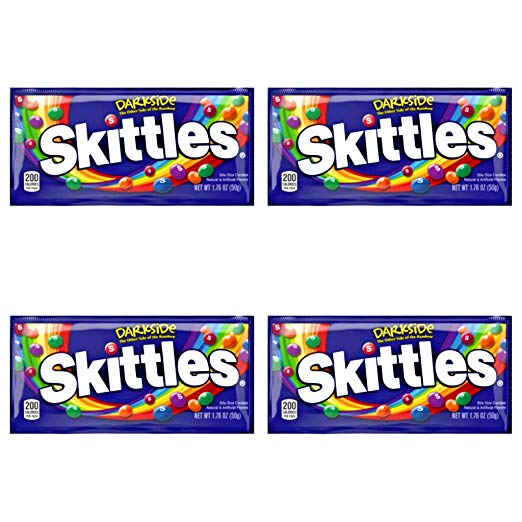 There are also Skittles Trick Plays, which are perfect for football season! These colors don't match their flavors, which makes it full of surprises and a party in the mouth!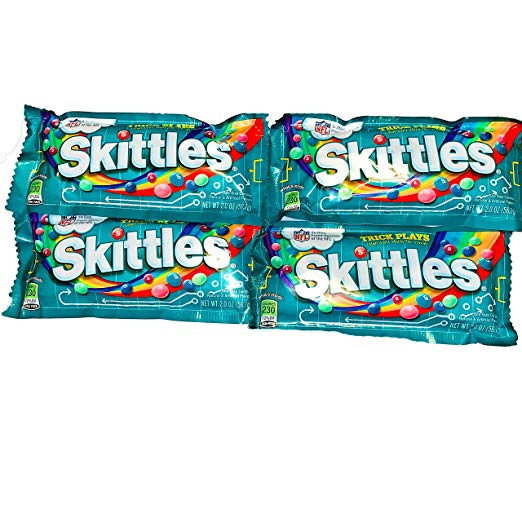 If chewy candy isn't your thing, don't worry. Kit Kat will hook you up with some delicious fall flavors. Introducing Kit Kat Pumpkin Pie. All is right in the world, and your tummy will thank you, because this promises to be a super delicious treat!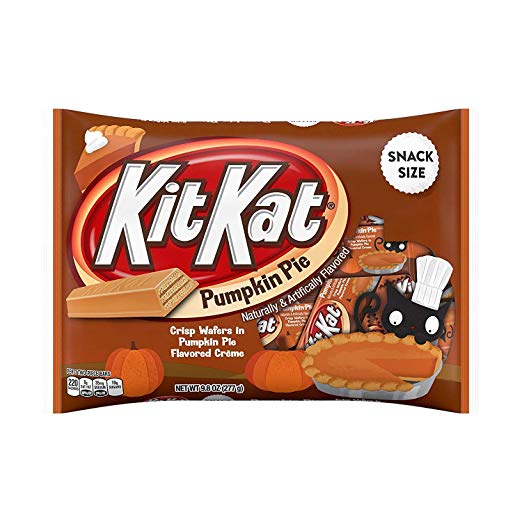 Hershey's is also hooking you up with classic flavors in fun new wrapping. The Hershey's Glow in the Dark mix is going to be an awesome surprise! No more stumbling through the dark to find chocolate at night. These little beauties will lead you straight to the candy in their glowing wrappers!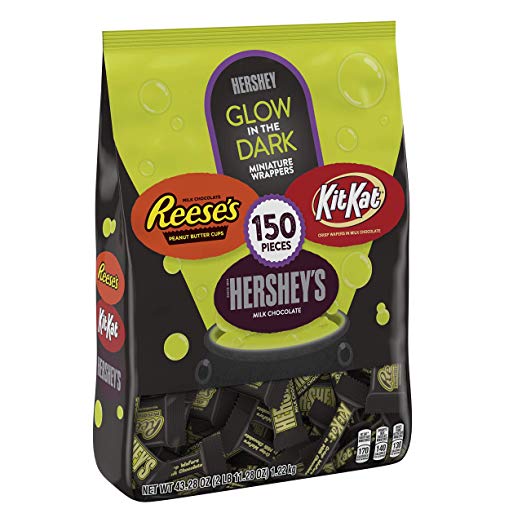 Long story short: We cannot wait for candy season! Get those stretchy pants ready because Halloween candy is coming!