This post may contain affiliate links which may give us a commission at no additional cost to you. As an Amazon Associate we earn from qualifying purchases.
I would love to start out talking about how fast this year went, and how I can't believe it's already the eve of the New Year. I'll spare you that, but REALLY? I'd better just get on with my thoughts about New Year's blog resolutions.
Are you one for setting New Year's resolutions? I'm not so much. I like goals. I believe in setting goals, so I was going to turn the whole New Year's resolution thing into an opportunity to set a list of goals for my blog. I changed my mind.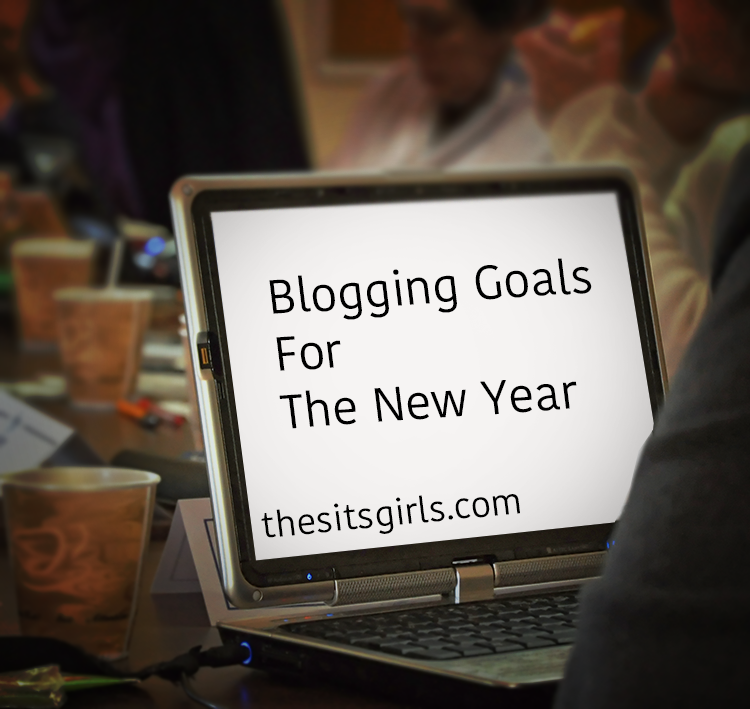 New Year's Blog Resolutions
Several days ago there was a post on SITS called Being Content With Your Blog. I really dug this post for many reasons. The author talked about setting goals for your blog without stressing about them and balancing your blog with the rest of your life. That is when I began rethinking this whole New Year's resolutions for your blog concept.
I am fast approaching 55. It's just a couple of weeks away. This is a milestone of sorts. It's true! When asked to check your age on most forms or surveys, the last box to check is 55 and up. I kid you not. There are no more boxes beyond that! You notice these little things when you are about to turn 55. My point? I want to live my life with more purpose. I want to be more intentional in all that I do, and that includes my blog.
If I were to make New Year's resolutions for my blog, it would look more purposeful than what I have done in the past. It would include goals to balance my work with my real life. To blog with intention means that I know why I am doing what I am doing, and I'm doing those things on purpose.
Tiffany talks about knowing your end. This, to me, goes right along with purposeful and intentional living. My New Year's resolution for my blog would be about knowing my end and working towards that. It would also be about knowing what I want in life.
I was reading a devotional just the other day. It talked about a wife who was dying of cancer. She and her husband both knew the end was near. One day the husband gathered enough courage to ask his wife a question he had wanted to ask for a while. He asked her what it felt like to live life knowing you are going to die soon. She answered him with a question of her own. She asked him what it was like to live pretending you're not.
I'm not trying to be morbid. We all think we have so much time left, and we do!
We have the rest of our lives and that is a gift to be cherished.
My New Year's resolution for my life and my blog is to be more intentional; to conduct my life and my blog with purpose and care.
What are your New Year's resolutions for your blog?