This post may contain affiliate links which may give us a commission at no additional cost to you. As an Amazon Associate we earn from qualifying purchases.
This year, a goal of mine is to connect more with friends and family. It is easy to get caught up in the hustle and bustle of life, and the next thing you know, a whole month has passed by. Life is too short to not tell those around you how important they are, which is why creating a care package is the perfect way to send some extra love.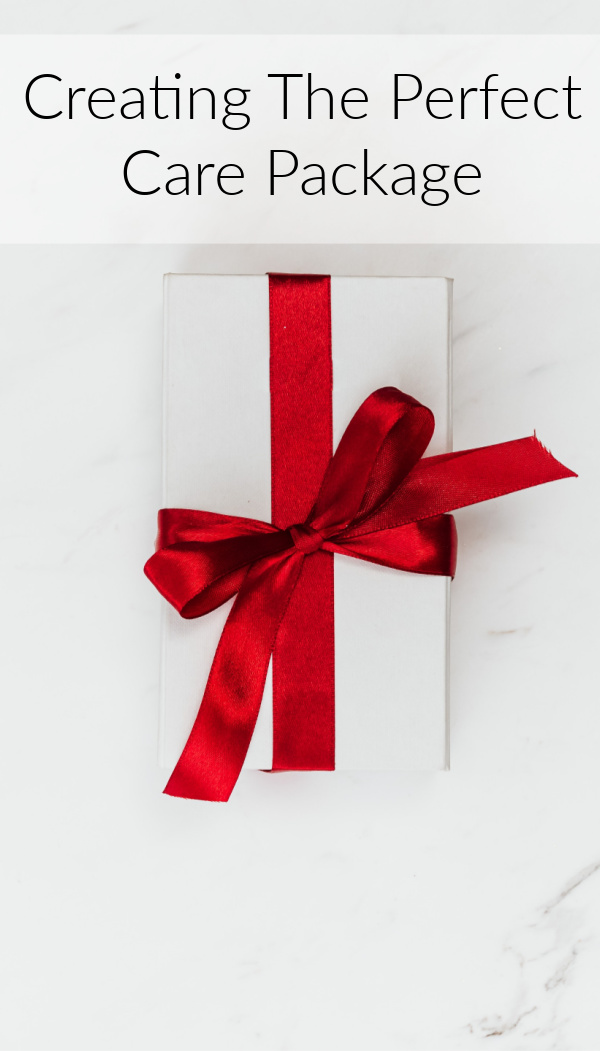 Creating The Perfect Care Package
When creating a care package, think about the type of items that the person would love to receive. I put together this gift for a friend who loves the TV show Friends, positive affirmations, and a reason to smile!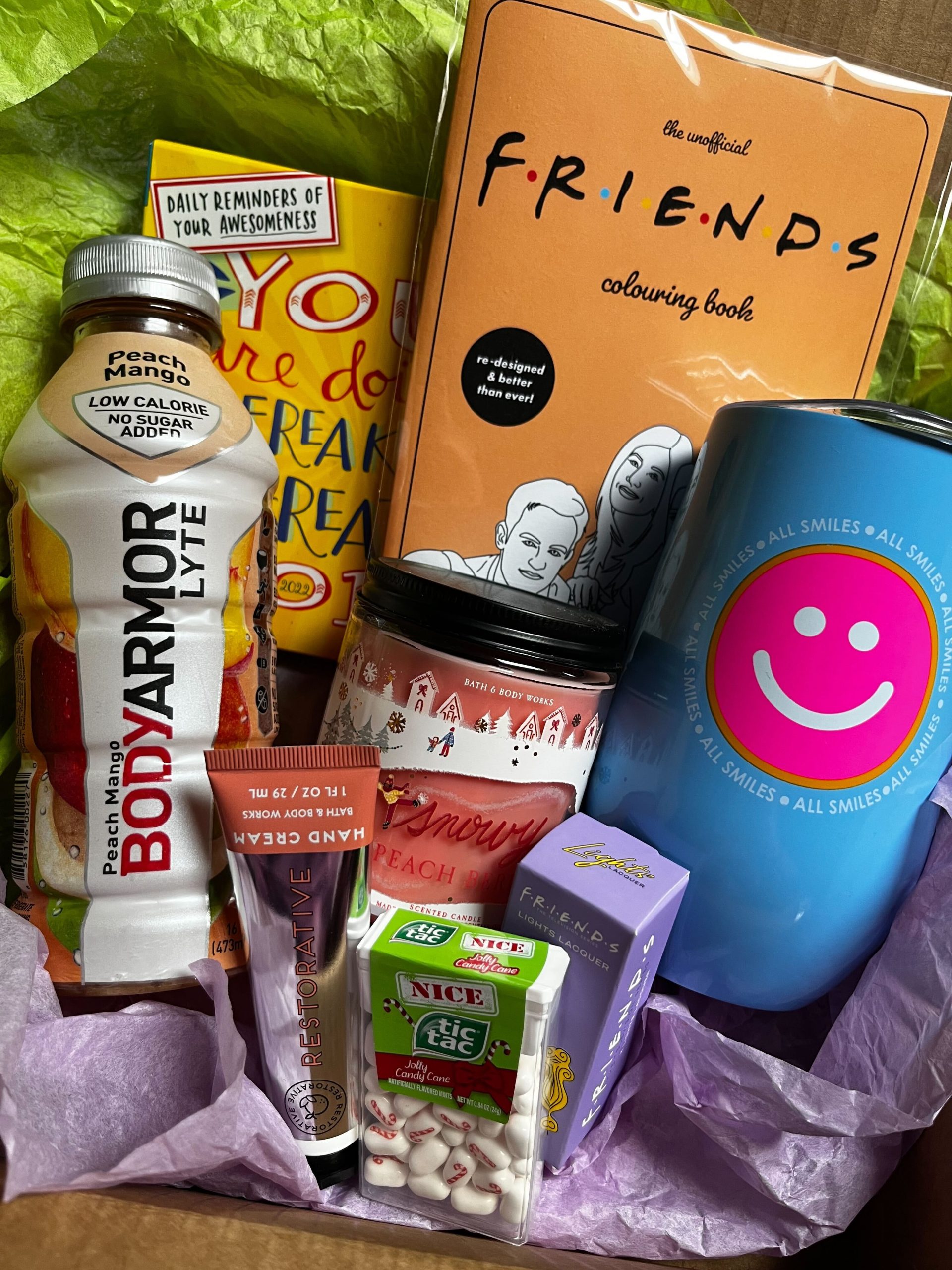 Below you will find a few themes that help you get the creative juices flowing when you're making a care package for a friend or loved one. 
Ideas For Themed Care Packages
Coffee Lover –  Coffee gift card, a milk frother,  a cute mug, flavored syrups
Fitness Fanatic – Fitness drink, a pass to a fitness class, hair ties, workout bands
Book Worm – The newest book from their favorite author, bookmark, hot chocolate or tea 
Favorite Color – Buy any item that is their favorite color (this is my favorite care package idea!)
Self-Care Day- Face masks, nail polish, bath bombs, slippers 
Snacks & Drinks – All of their favorite snacks and drinks 
Sports Fan – Tickets to a sports game, sports drink, popcorn, favorite team memorabilia  
Your options are endless, and at end of the day the person receiving your gift will surely be impressed and, of course, full of joy and love!