This post may contain affiliate links which may give us a commission at no additional cost to you. As an Amazon Associate we earn from qualifying purchases.
My tween daughters love to take care of houseplants, so earlier this year I gave them each a spider plant. The problem was that neither of their spider plants were getting the sunlight they needed. Both of my daughters' spider plants were living on bedroom dressers that didn't receive much light from their bedroom windows.
So, for my daughters' birthdays this year, I decided to make them simple and inexpensive DIY plant stands. For the stands, I started out with 29-inch-high hardwood barstools that I purchased for about $20 each at my local Target. The seats of the barstools are large enough to hold a decent-sized plant, and the height of these bar-height barstools is perfect for getting my daughters' plants up close to my kids' bedroom windows so the plants can get the sun they need.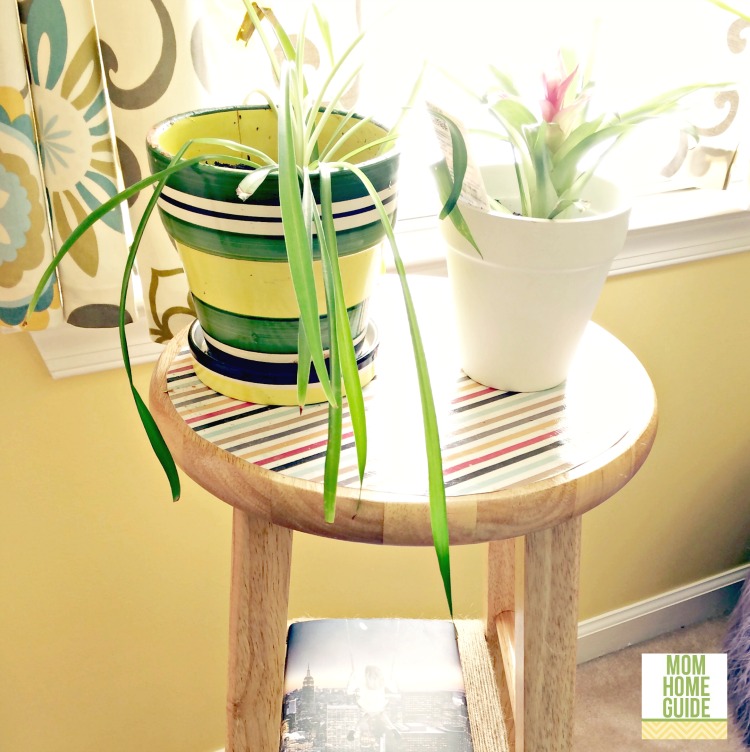 How To Make A DIY Plant Stand
To make each of my kids' plant stands, I used these materials:
Barstool
Sheet of Scrapbook Paper
Mod Podge
Twine
Scissors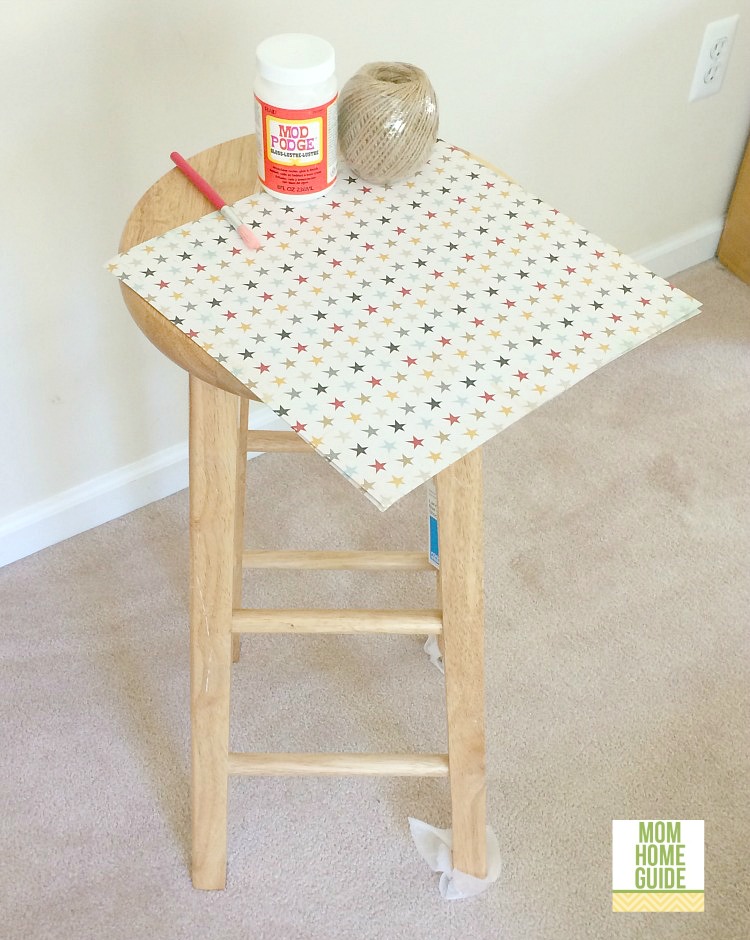 This project was incredibly fun and simple to make! To start out, I turned each barstool over onto a piece of scrapbook paper and traced out the circular shape of the barstool tops and cut out the shapes.
I applied a layer of Mod Podge to each barstool top and carefully topped each barstool with a circular piece of scrapbook paper that I had just cut out. I covered each scrapbook paper-topped barstool with a layer of Mod Podge to help protect the decorated bar stools from spills and stains.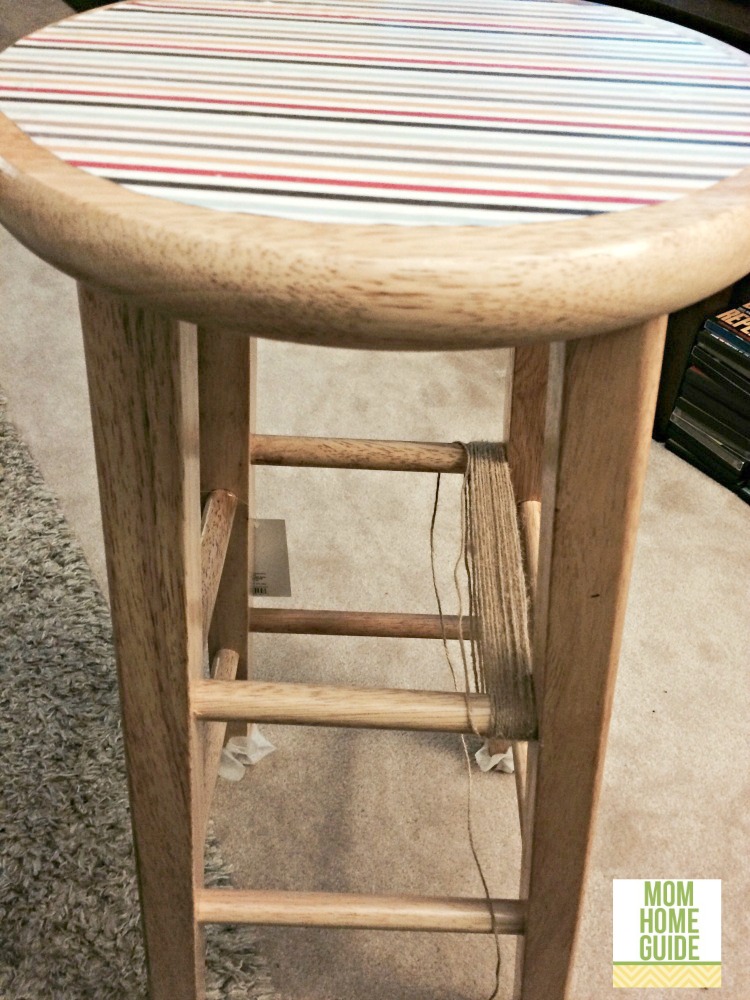 Under each barstool are two parallel sets of rungs. I wrapped each set of wooden barstool rungs with twine to form two extra shelves – I figure my kids could use some more storage space!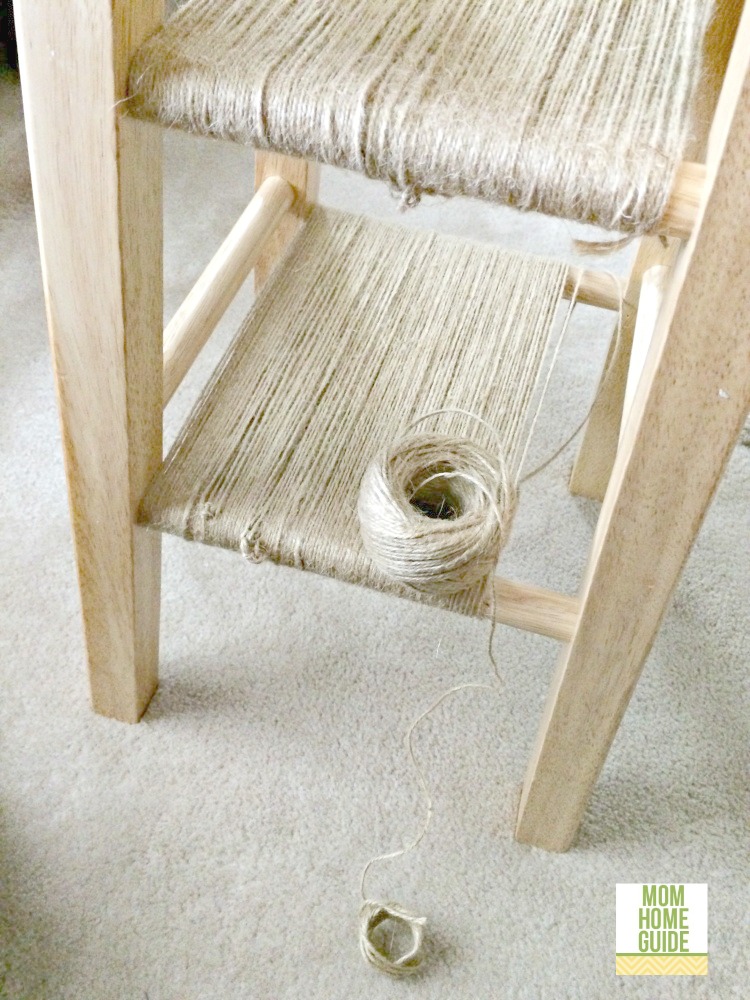 You can see one of my daughter's plant stand in her room above. She is putting her plant stand to good use!