This post may contain affiliate links which may give us a commission at no additional cost to you. As an Amazon Associate we earn from qualifying purchases.
Happy Bastille Day! And while I'm only as French as this crepe I'm inhaling, I hope you've all been enjoying a festive weekend full of joie de vivre. Now, let's see what nos amis are up to in our globally fabulous forums, oui?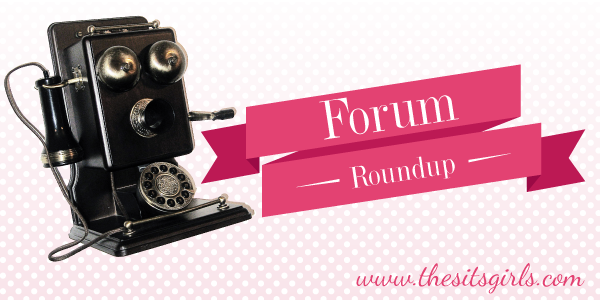 Recreateanddecorate has started a popular thread on whether or not to truncate one's posts. Most of the gals are in favor of seeing lots n' lots of their favorite bloggers' content as opposed to one big ol' post on the homepage…but what about you?
Do you prefer short n' sweet (and neat) or a full-on post?
Finding- and cultivating- your niche is really important, but where to start? LunarScorpio asked that very question this week, and the community more than delivered. (And a shout-out was even given to our very own Saturday Sharefest. Aww…)
How do you connect with others in your niche?
We know you ladies love reading your blogs. But some of you are downright impressive in the sheer volume of blogs you consume. ThePinningMama asked how many blogs you read and comment on each day (and week), and boy do I need to take some notes from you all.
How many blogs are currently on your blogroll?
And before you go out and enjoy every last second of this awesome July weekend, make sure to stop in and add your voice to our forum community! Maybe we'll feature you in next week's roundup- and you'll be the one saying merci!