This post may contain affiliate links which may give us a commission at no additional cost to you. As an Amazon Associate we earn from qualifying purchases.
Friends, it's officially Summer! And what better way to kick off this awesome season than with some friends? So let's all kick back, grab a frosty drink, and peruse what's been happening this week in our chock-full of sunshine forums: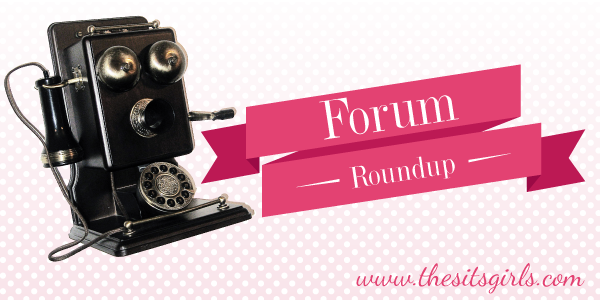 Deanna asked for help with social media blog buttons- and the community more than helped out! Have you thought about adding or tweaking some buttons on your own blog? Come get inspired (and educated) about social media buttons along with the rest of us!
Have you ever wished you could change something huge about your blog- immediately after the darned thing went live? Natalie asked just that- and you might be surprised by what people confessed! Take a look- and maybe share your own bloggy buyer's remorse?
And Erin wants to know where you spend the majority of your social media time. She's a Twitter fan, but is wondering if she should branch out. Weigh in on your social media addictions- er- habits.
So go share some sunshine with your fellow bloggers, SITStahs, and have an exceptional weekend!