This post may contain affiliate links which may give us a commission at no additional cost to you. As an Amazon Associate we earn from qualifying purchases.
Following suit after sisters Kim Kardashian and Khloe Kardashian, Kylie Jenner went blonde!
Kim Kardashian has experimented with blonde hair several times, dying it back to black fairly soon after.  Khloe Kardashian has been blonde since February and is constantly showing off her blonde hair on instagram.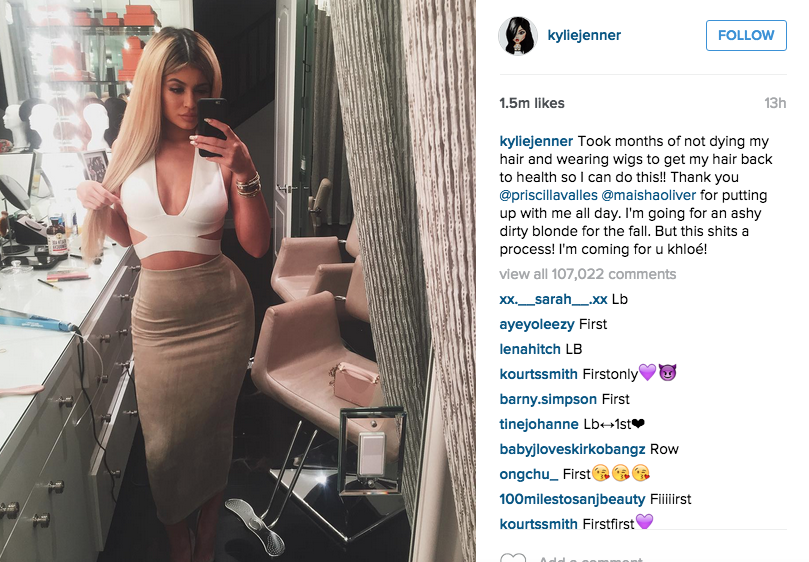 The mystery of Kylie Jenner's many wigs is finally explained!  Jenner has experimented with several different colors such as aqua, grey, and even purple.  Although we don't know how long we can expect the blonde to stay, we are diggin' the new hairdo as of now.
Just last week, Kendall posted pictures playing around with blonde hair.  She even referenced herself to a Barbie doll as she called herself "Ken-doll" on her instagram photo.  Maybe it's a family trend to go blonde… Who's next, Kris?
Do you love the blonde or should she leave it?