This post may contain affiliate links which may give us a commission at no additional cost to you. As an Amazon Associate we earn from qualifying purchases.
What seems like a lifetime ago now, I used to trade stocks. Every day, I'd hop a bus downtown to the floor, stand in a pit, and yell numbers. Buy low, sell high…oh, and send your clerk out for lunch. Yep, I had a clerk. I loved having a clerk. Kinda wish I had a clerk now.
You see, when you trade stocks, from opening bell to closing bell, you don't leave the floor. Every day, I ate lunch in the pit, trading stocks. It really isn't as bad as it sounds…it was actually kind of exciting. Most days, I'd send my clerk out to get a mozza e pom. In my opinion, it is simple perfection.
I often ask myself if there is a better trio than mozzarella, tomatoes and basil. With a drizzle of olive oil and balsamic vinegar…you've got sandwich perfection. *sigh*
Now that I'm a full time graphic designer, most lunches are eaten at my desk while working. I don't have a clerk anymore, but I sure am still enjoying a good mozza e pom. These days, I make it as a wrap, especially as the days turn how and I want quick and easy summer recipes. You should try it.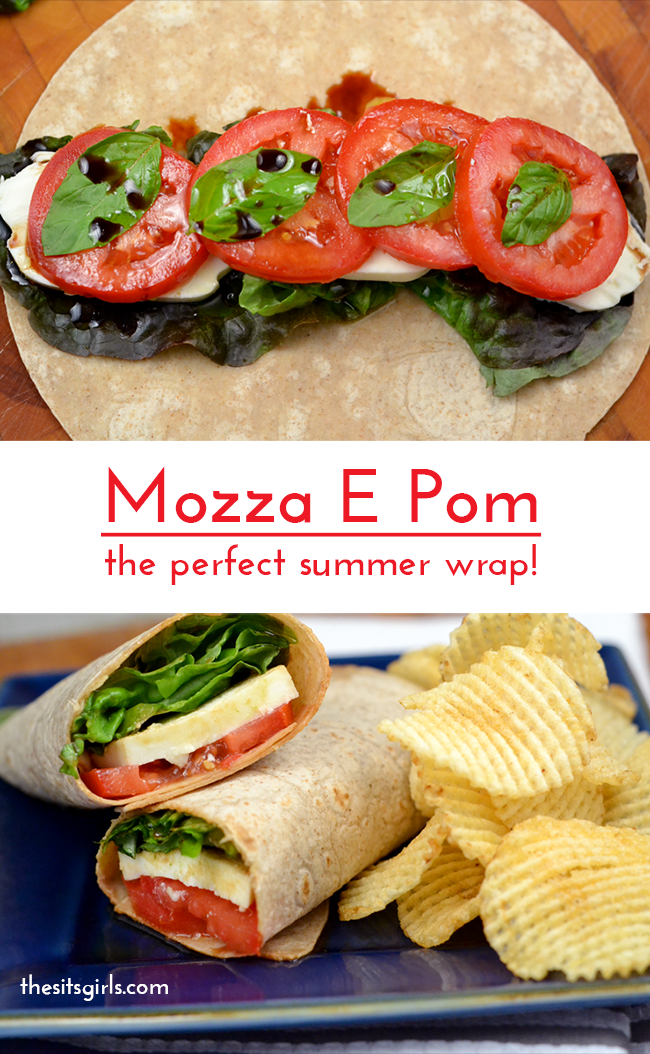 Mozza E Pom Wrap Recipe
Mozza E Pom Wrap Ingredients:
1 whole wheat tortillas
lettuce
fresh mozzarella cheese, sliced
1 tomato, sliced
basil leaves
olive oil
balsamic vinegar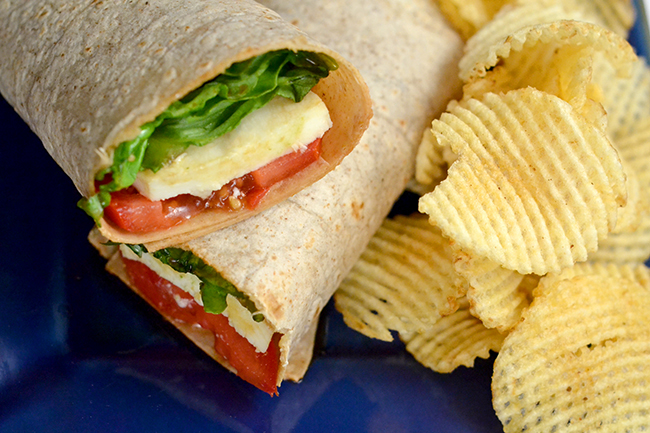 Preparation couldn't be any easier. Layer ingredients on 1/3 of wrap, drizzle with olive oil and balsamic vinegar, wrap and enjoy!