This post may contain affiliate links which may give us a commission at no additional cost to you. As an Amazon Associate we earn from qualifying purchases.
Moms across the world caution their kids: "Be careful what you post online; it'll be there forever!" These words of caution are relevant to teens, for sure, but they're just as relevant to people of any age who are writing in first person, including most bloggers.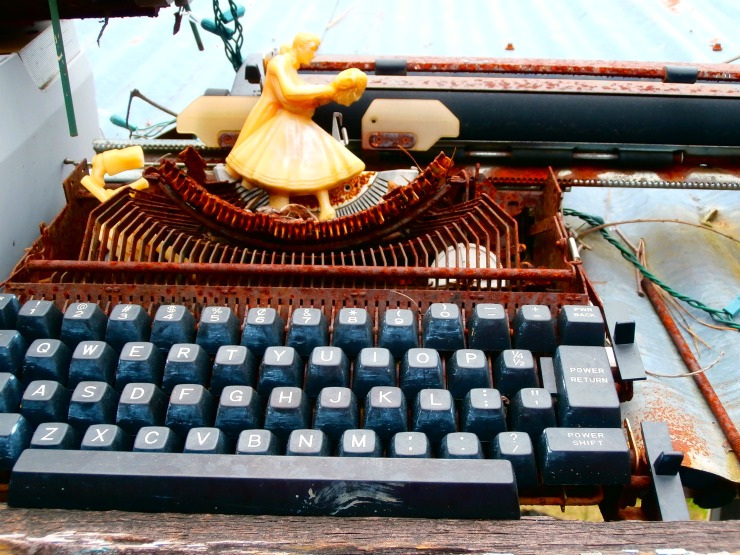 A photo of an old beat-up typewriter accompanies this post as a caution: don't let your writing beat YOU up by revealing something you'll later regret. Think long and hard about each revelation you make, to avoid making a mess that can't be cleaned up after the fact.
I no longer run my own blog, but as author of a first-person humor essay collection and contributor of first-person work to many websites, magazines and newspapers, I know full well the conflict that sometimes arises between the need for frank honesty in writing in first person and the need for privacy.
I'm the last person who will suggest censoring critical emotional or narrative features that are vital to telling a story. As we all know, blogging and other first-person formats aren't for those who are shy about putting it all out there, and I've written before about the importance of self-disclosure. But shouldn't we ask, as responsible adults: "Am I revealing TOO MUCH? Should I literally put it ALL out there?"
If you aren't asking this important question with every stroke of the pen and every tap at the keyboard, you're doing a disservice to yourself, to your readers, and, most important, to your human subjects.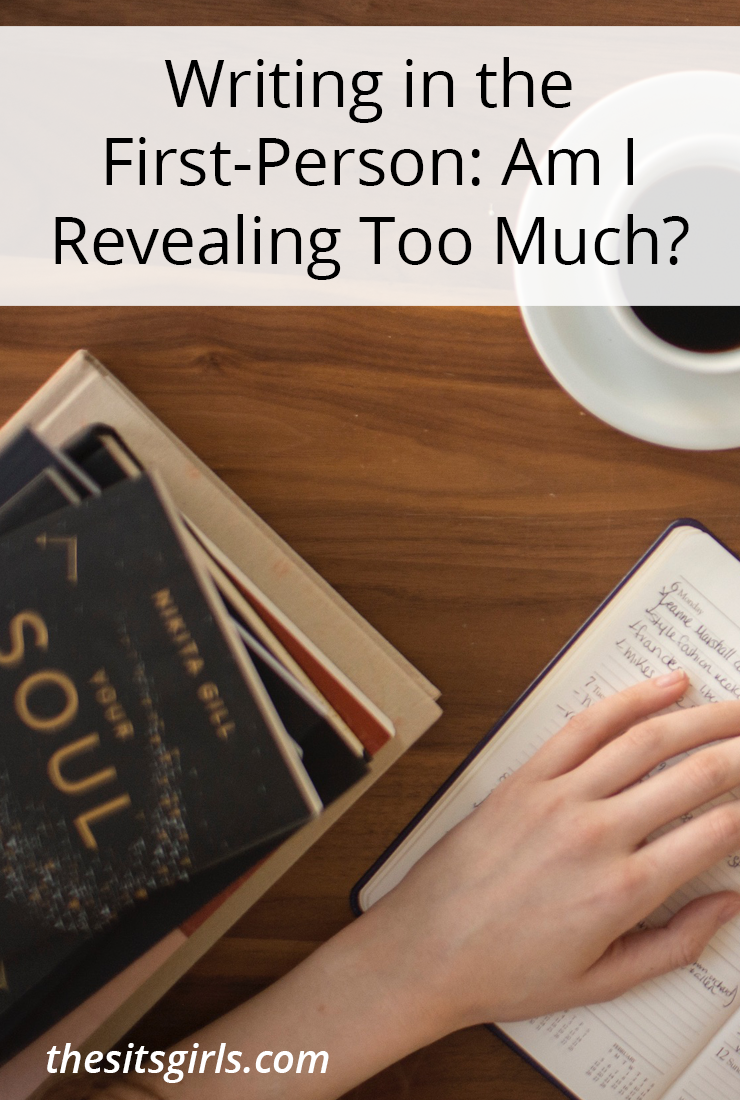 Writing In First Person: Am I Revealing Too Much?
I've read blog posts from bloggers, writing about their own children and divulging personal information. Little Johnny has ADHD. Jane was touched by a weird uncle. Jack has an unusual deformity you can only see when changing his diaper. Teenager Emily suffers from depression. The list goes on and on.
While there's usually no immediate harm to laying truth out in the open, it's important to step back and remember: some day, Little Johnny will be applying for a college scholarship, and might not want a university googling to discover his ADHD. It's obvious why Jane might not want anyone at all knowing about her creepy uncle. Once Jack is out of diapers and the girl he just asked on a date googles him, will he want what was once under his diaper revealed? And Emily's depression … that's simply her business alone, and that of her physician or therapist.
Last year I attended a writer's meeting with successful NYT bestselling parenting essayist, Robin O'Bryant, who authored Ketchup is a Vegetable: and Other Lies Moms Tell Themselves. Robin writes revealingly about her kids, and her stories of a hectic family life straddle the line of revealing too much, but never do. That day at the writers summit, she spoke wisely of the importance of viewing every word as a permanent one, an un-erasable one, and thinking of the effect that word may have on others even decades down the road.
In my own writing, I'm not afraid to embarrass myself for a laugh. In fact, I do it quite often in my book, Kissing the Crisis: Field Notes on Foul-Mouthed Babies, Disenchanted Women and Careening into Middle Age. Sometimes self-deprecation can be an effective way of not only telling a story, but of communicating with readers in a way that might make them connect to you — and perhaps even like you — just a little bit more. But even when writing in first person about your own self, the caveat still holds true: Will I look back on this decades from now and wish I hadn't said it?
There's a fine line between sharing and honesty and TMI. Use your writing and blogging for enhancing the lives of your readers instead of as a replacement for a diary, and you'll go far in never crossing that wavy, difficult to pinpoint, but vitally important line.
Author Bio: Kara Martinez Bachman
Kara Martinez Bachman is author of the women's humor essay collection, "Kissing the Crisis: Field Notes on Foul-Mouthed Babies, Disenchanted Women and Careening into Middle Age." Her work has been heard on NPR radio and has appeared in dozens of publications, including The Writer, Funny Times, the New Orleans Times-Picayune, and Humorwriters.org, from the Erma Bombeck Writers' Workshop. Find out more at KaraMartinezBachman.com, Facebook, or follow her on Twitter: @80sMomKara.