This post may contain affiliate links which may give us a commission at no additional cost to you. As an Amazon Associate we earn from qualifying purchases.
Ever thought about becoming a brand ambassador? As a website owner, this can be a compelling opportunity. The financial benefits, as well as the chance to build your portfolio, are great for bloggers.
However, to land this type of job, you first need to have experience in front of the lens.
Read on to learn more about how to start on the road to become a brand ambassador.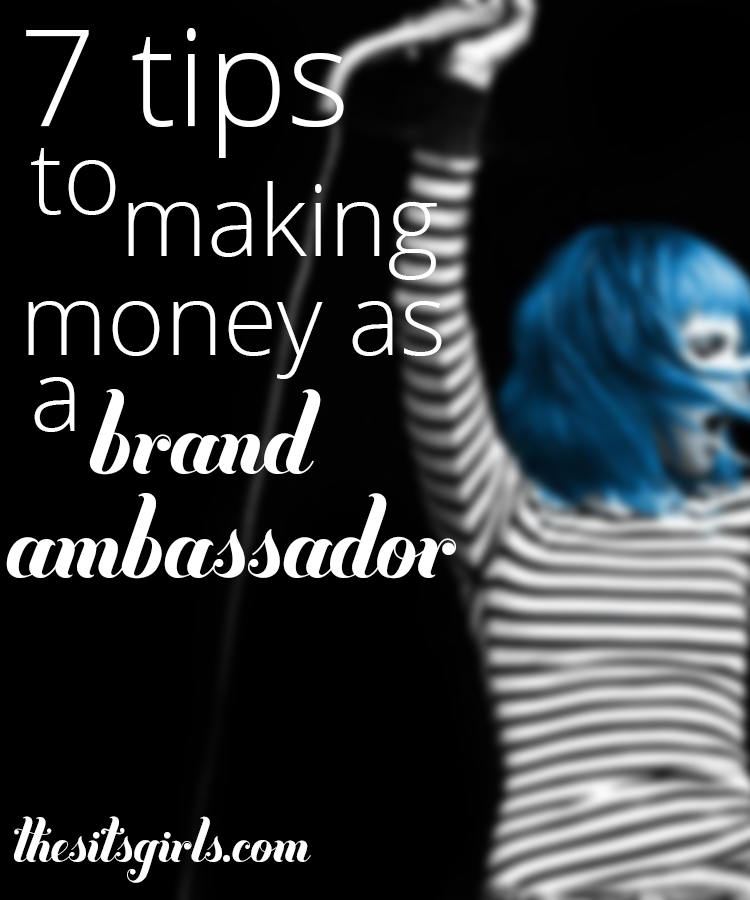 Many people start YouTube channels with the hope of creating video content that can be monetized through AdSense on videos and hopefully earn some supplementary income. I made $8.63 last month off of my YouTube ads. I learned quickly that in order for me to make decent money through video, and eventually land a brand ambassador job, I was going to have to explore new options. Rather than hoping my YouTube channel becomes the "next big thing", I see it as a resume to offer brands who are looking to add a video component to their campaigns.
I made $1,500 last month thanks to jobs I've secured directly with or because of my YouTube videos. It may not be Bill Gates kind of money, but it means a lot for my family.
Brand Ambassador Tips
These are some of the vlogging tips to land a brand ambassador job that I've picked up on my vlogging journey:
1. Practice
The more comfortable you are vlogging, the more likely a brand will want to work with you. Practice creating vlogs that are precise, focused, clear, engaging and reflect your personality.
2. Create Playlists
You can create playlists (example here) on YouTube that display your videos by whatever topics you assign them. This is a really great way to categorize your content. Consider creating playlists that display product reviews or sponsored content, this way brands can click through the videos that best represent the kind of work you are capable of producing should they hire you as a brand ambassador.
3. Do Some Work For Free
It might sound crazy, but I believe writing and vlogging about products you love before you have landed a position as a brand ambassador shows both the company and your viewers that your loyalty is authentic. It's also a great way to train your viewers to get used to seeing you integrate products into your videos.
4. Brainstorm!
It's possible brands just haven't thought of a way to best use you. Come up with something for them! What value can you offer them as a brand ambassador? How can you compliment their campaigns? Who can you reach? Why do they need you?
5. Consider Your Connections
I believe there is a portion of freelance work that comes to people who hustle and work hard for it and I believe there is a portion of work that comes simply due to who you know. Don't be afraid to tap into your close friends and blog friends and let them know what kind of work you're looking for. They might have the perfect contact for you.
6. Pitch The Brand
Don't be afraid to approach a company with your ideas. The beauty of social media is that companies are more accessible than ever. Find them, friend them, and ask them for a minute to pitch your idea.
7. Keep Moving Forward
This business we are in of working to monetize our creative content is not secure. What might have been $1,500 last month can easily be nothing next month as companies make changes, rotate through new vloggers, decide to go in a new direction or even flat out reject you. It's okay. Continue creating consistent video on your YouTube channel and start brainstorming your next plan of attack!
If you want to get into vlogging, but don't know where to start, be sure to check out my weekly Vlogging Workshop. I offer weekly topics and a link up on Wednesdays to help vloggers get consistent with vlogging and to help grow a supportive community with one another.
Looking For More Tips Like These?