This post may contain affiliate links which may give us a commission at no additional cost to you. As an Amazon Associate we earn from qualifying purchases.
That is the million dollar question, right? How do you balance motherhood, work, and blogging? For me, it comes down to efficiency & making priorities. The schedule & the priorities are always shifting but that is what I love so much about blogging – it allows you the flexibility to maintain your priorities.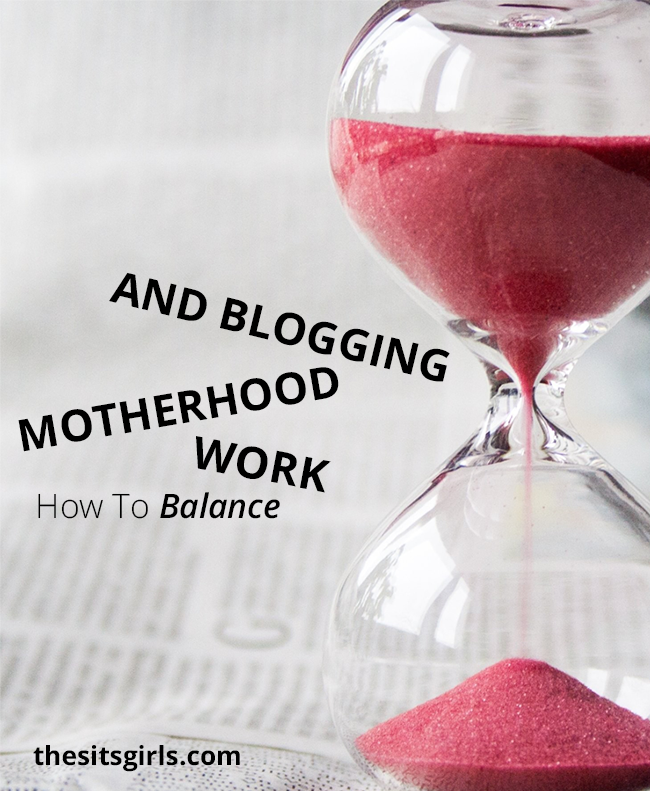 How To Balance Motherhood, Work, And Blogging
I mainly identify myself as a stay at home mom. When people ask what I do, that is the first part of my answer. Being a stay at home mom has always been important to me, & ultimately it is what led me down the road of becoming a writer because I may not have pursued this career path otherwise. Ultimately, I quit my job for motherhood, & when it comes down to it, being a mom is my number one priority.
But just because motherhood is my priority, it does not mean that every task that I do all day needs to be parenting related. Right now my boys are sitting on the couch watching TV while I type this guest blog post. During the little one's nap, I worked for Free Mania. And late last night while the boys were in bed, I was working on blog posts & social media for a storage shed company that I am a freelancer for (it is not glamorous… but it pays!).
Working whenever I have a free moment means that I am very efficient. When I have an hour to work, I work! I can't afford to waste a quiet moment. I manage emails, blog posts, ideas, and social media from my iPhone whenever I have a few minutes. And when I actually manage to get on my laptop, I work furiously to tackle the to do list that I have prioritized.
Sometimes this means I don't cook dinner or clean the house. Sometimes this means that I don't watch my favorite TV show right away (thanks, Tivo!). Sometimes this means laundry doesn't get put away. Sometimes I work during bath time. Sometimes the kids watch too much TV. Sometimes I send things off without a final edit. Sometimes I put things off until the last minute.
But that is what balance is about. It is about realizing that perfection is not needed in every part of your life. Cereal for dinner will not ruin a child. One typo will not ruin a post. And unfolded clothes are just as wearable as folded ones. Once you realize that you can do many things well without doing any of them perfectly, you will achieve a lot more – at work and at home.