Kelly from Mom Got Blog! is here today to share a very special idea that she pitched to Tiffany and I many weeks ago.  We're inspired by Kelly's generous heart and her willingness to help others move their blogs forward…
Time to Get Engaged
No, I am not talking about someone grabbing a knee to pop the question, but if that is the case for you, Congratulations!!
This is a little bit different.
Now that I think about it, maybe I am grabbing a knee to offer a gem. Will you accept? I hope so!
Last October, after hearing so much about the Bloggy Boot Camps (BBC) put on by The SITS Girls, I decided it was time for me to put my fear aside and attend a conference. I was a tad too late for the one in Philadelphia, so I looked into Boston. This was within driving distance and tickets were available. I put my fear aside and bought my entrance to my very first blog conference.
Now, you may be asking yourself why on earth I was fearful of going to a conference. Well, for one, I had not met a single blogger other than through my computer screen. I was a little nervous.  I didn't know what to expect. Second, even though I have been blogging for two years, I still feel like a newbie at times and wasn't sure if I would get the information I needed.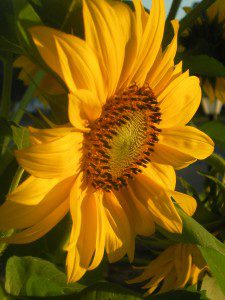 When the big day finally arrived, I was thrilled with my decision to go!  Not only did I meet bloggers, but I also became fast friends with most of them! Everyone was so warm and friendly and all there for the same purpose: to learn how to make our blogs better. Speaker after speaker stepped forward to give their presentation and each brought a wealth of knowledge to share. The content that was scheduled was nonstop and fantastic. I was challenged to really think about my blog and the goals I have set both now and in the future. I learned how to post pictures, how to write headlines, how to properly pitch a brand, and how I could make my blog into a business, if I chose to do so.
With so much information, I felt empowered to make the changes I needed to bring my blog to the next level.  It felt as though I could breathe life into a few ideas I'd had on the back burner. I was able to focus on a plan and start the process of taking steps toward my goals. For the first time in two years, I was surrounded by a group of people I was proud to call peers.  These were all women who understood and shared a passion for writing and the medium of blogging.
I am so glad that I bought that ticket!
One idea that floated around my mind for a few weeks after BBC was how could I take what I learned and help another blogger? How could I help someone to…
Engage in their audience, conversation, education, knowledge, and themselves?
Then I realized that WAS the idea! To help you engage in all of those things.
Here is my proposal:
I want to invest in YOU and help you set goals and learn how to take your blog to the next level. I want you to engage in yourself, your audience, your knowledge, in conversation with your peers, but most of all, in your education.  If you have wanted to attend a Bloggy Boot Camp conference but have been on the fence about going, get down and go! It is so worth it! You will benefit from all those things and more!
I want to make it easier for you to attend the Denver and Atlanta Bloggy Boot Camps, and The SITS girls are helping me turn this idea into a reality!
The SITS Girls have been kind enough to provide a ticket to the Denver Bloggy Boot Camp on September 17 to a reader on my site, Mom Got Blog! Not only will there be a ticket to attend Denver, but there will also be a ticket to Atlanta on October 22 that I provide!  That's right! Two lucky readers will have the opportunity to win a free ticket through SITS and Mom Got Blog!
To enter, simply stop by Mom Got Blog and answer this question:

Why you would like to attend a Bloggy Boot Camp and how will you engage?
Comments will be accepted through Monday, August 1, and winners announced on Tuesday, August 2.
Will you say yes?  Will you be engaged?  Head over to Mom Got Blog and enter today!
And if you are feeling particularly brave, be sure to send The SITS Girls your video to become a Bloggy Boot Camp speaker!  You can read more details here.  It's a fantastic way to build your public speaking skills and grow your audience.
More about Kelly…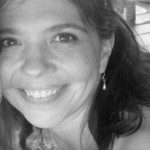 Kelly is a wife, mom of 2 teenagers, and has recently started her freelance writing career. When not running here or there for after-school activities, she can be found running or cycling the roads, speed skating on the ice or working on finishing her latest book. Kelly is the author of Mom Got Blog, a unique place on the web where she shares her passion for writing, family, and the quirky-ins-and-outs of daily life. You will also find she has a passion for food, writing great family recipes and kitchen tips on Mom Got Food and the latest on sports and fitness on Mom Got Game.