This post may contain affiliate links which may give us a commission at no additional cost to you. As an Amazon Associate we earn from qualifying purchases.
When you have your own blog as your forum to publish your writing online, sometimes it can be easy to quickly write your words and hit publish, but you still need to remember one critical step in the writing process: EDITING! You can have a great story, an amazing message, tips that will make a huge difference in your readers' lives, but failing to edit your work to make sure you haven't made any of the most common grammar mistakes can decrease the likelihood that your readers will understand – and share your words.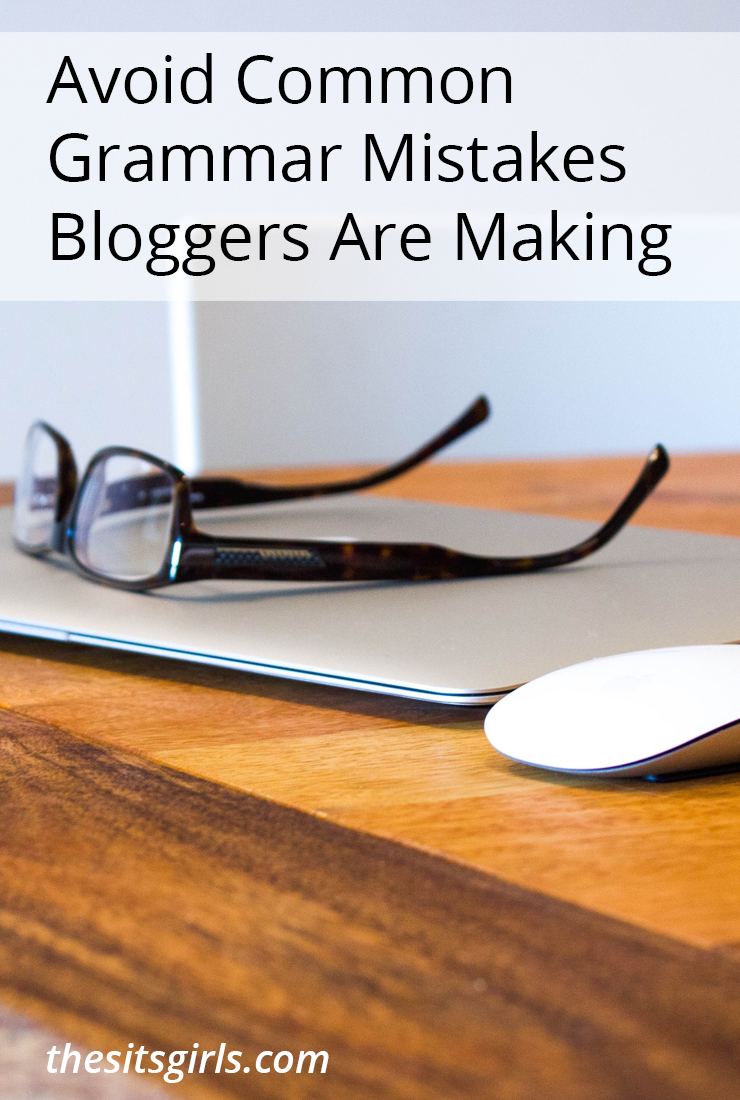 Avoid Common Grammar Mistakes Bloggers Make
1) Relying on technology to edit your work
This first mistake isn't a grammar mistake on its own, but it's still something we're all often guilty of committing in this day and age with all the tools that technology provides for us. You should not rely on automated spell checks and grammar checks alone to check your work. They're great tools that you should use for a first pass of your work, but they aren't perfect and can easily miss something. Take the time to proofread and edit your own work.
2) Forgetting to press enter
Break up your words into paragraphs, lists, etc. I find that particularly when reading words on a screen (any screen), readers need a break. Don't get so carried away in your story that you forget to press enter every once in a while to make your content easier to read. Feel free to throw some amazing pictures in between your paragraphs to make your posts even more visually appealing.
3) Using a word incorrectly
You know those graphics you see all over Facebook and Pinterest and everywhere else about the correct use of your old school favorites like "their, they're, and there?" (15 of the most common grammar mistakes can be found here.) Incorrectly using one of these words can immediately turn off your readers and distract from your words. In addition to these common word errors, if you're tempted to use a word you wouldn't normally use, but aren't certain that you're using it correctly, use a dictionary to look it up and verify.
4) Failure to properly punctuate
Make sure you know how to properly use punctuation, and when you proofread your work, pay attention to more than spelling. Sometimes reading your words out loud helps you determine if you are using the proper punctuation. If you feel a need to pause when you're reading it out loud, you may need a comma in the written words.
While you probably won't ever hear a reader praise you for your excellent spelling and grammar, you are likely to hear from someone if there are noticeable mistakes in your writing. Taking the time to edit also makes your work more professional, which is critical if you're looking for paid blogging opportunities.
Keep Reading:
Are you looking for more grammar and writing tips? Here are a few posts you'll find helpful: