This post may contain affiliate links which may give us a commission at no additional cost to you. As an Amazon Associate we earn from qualifying purchases.
There are tons of super informative posts all about the things you should do after you publish your blog post. Which social media sites should you post on, and at what time of day? What link-ups are available? Where can you apply to have your post syndicated? All of these are amazing ways to get readers to your words. What I don't see is a focus on the words themselves. Are you using the correct pronouns? Does the post use a consistent tense or narrative stream? Is the correct punctuation used? Are the words all spelled correctly, or has autocorrect changed your "friend" into a "fiend"? Did you use "your" when you should have used "you're"? All these questions can be answered during editing.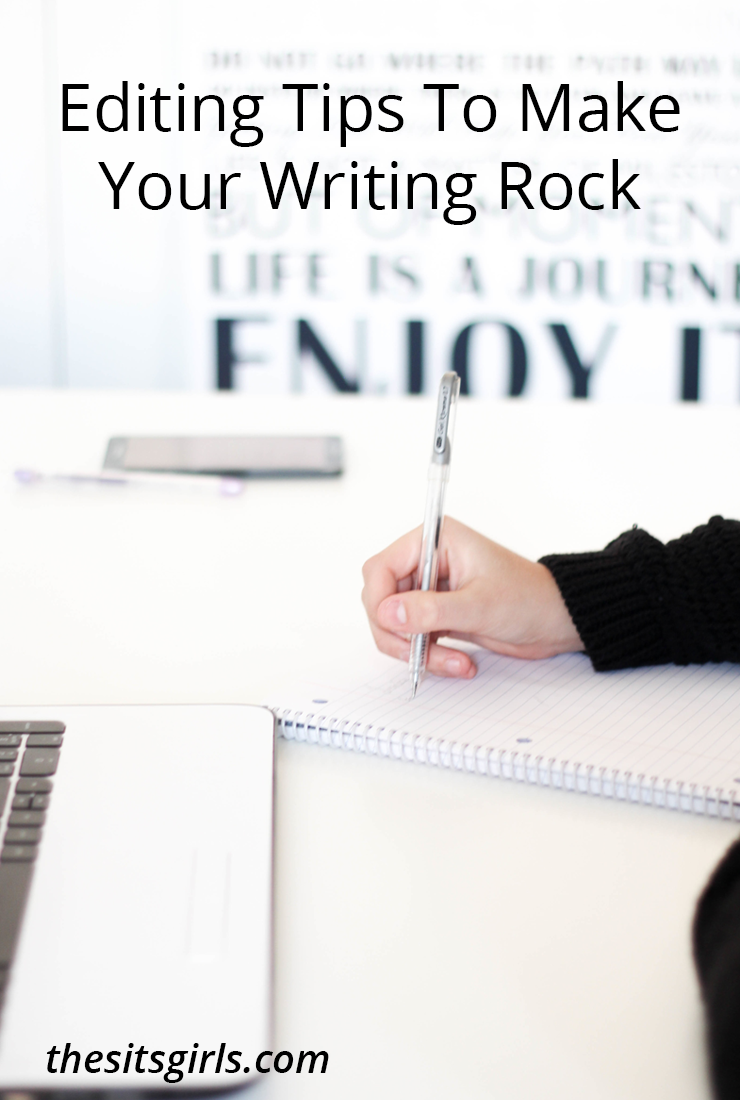 Writing And Editing Tips
Editing is an integral part of the writing process, and one that is often skipped in blogging. A reader can be turned off a post if it's riddled with grammatical errors, or if a lot of words are misspelled (or even misused).
Don't lose another reader by skipping the editing process. If you can't afford to hire someone to edit your posts, here are six helpful tips you can use when giving your post a second (or third…or fourth…) read-through.
1.) Keep a dictionary nearby
This will help you check spelling and usage of words. There are dictionary websites that can also be valuable resources.
2.) Beware homophones
I'm not even just talking about your/you're or there/they're/their. What about lightning/lightening, fourth/forth, chord/cord? Don't be afraid to do a quick Google search to help you distinguish the difference in meanings for homophones that might trip you up.
3.) Use spell check
Word processing programs and internet browsers have spell check. Although they are not 100% reliable, they will help you catch the obvious typos.
4.) Read one word at a time
You know your post. You know what you want to say. But if you read each word, rather than reading as a sentence (or even reading aloud can help), you allow your brain to process each word and catch small mistakes that you might glance over when simply scanning the text. Some people even find it helpful to read the piece backwards for the same reason.
5.) Use active voice
In active voice, the subject does the action. "Albert rode his bike." Passive voice forces the action to become the subject, and it just gets super awkward. "The bike was ridden by Albert." Some words to look for when recognizing passive voice are: is, was, have been, will be, were.
6.) For a longer or more detailed post, let it sit
Back away from the keyboard for a day or two. This will help you see your words with a fresh perspective and you might catch inconsistencies or errors that you didn't notice before.
Keep Reading
Looking for more information to help you take your writing to the next level? Here are a few posts you will find helpful: