This post may contain affiliate links which may give us a commission at no additional cost to you. As an Amazon Associate we earn from qualifying purchases.
In the vast sea of blogs out there, it can be easy to get swept up in what all the other bloggers are doing. How can you anchor your blog, maintain your writing voice, and keep it steady?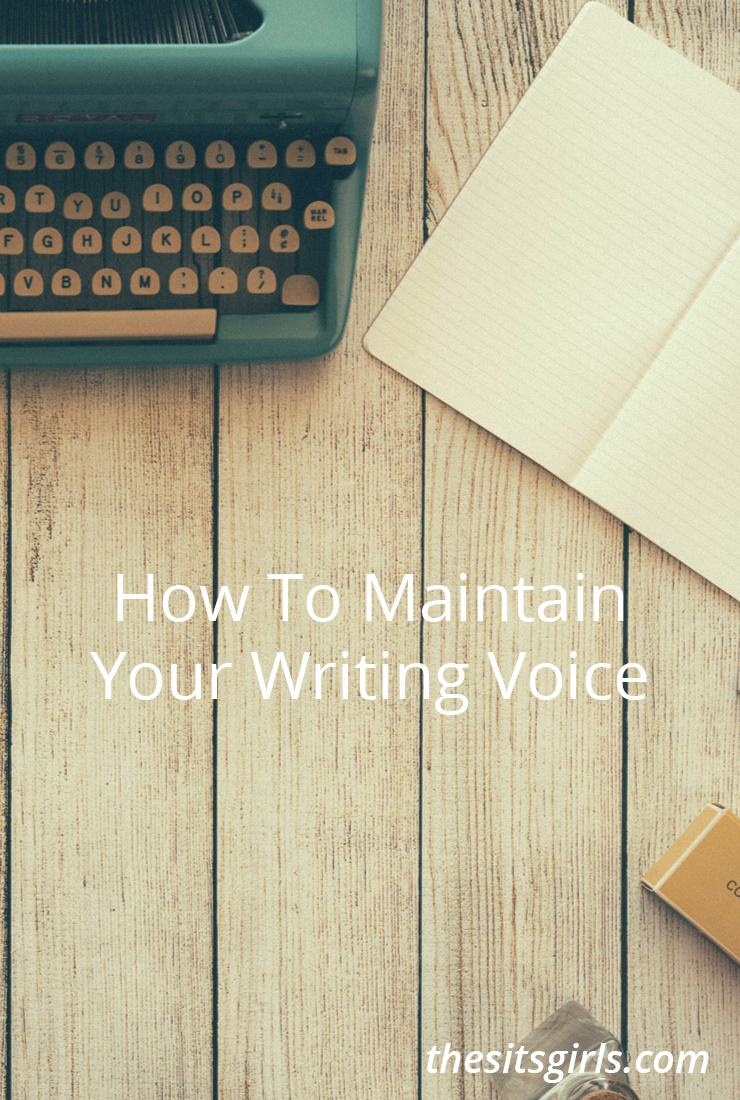 How To Maintain Your Writing Voice
Here are some tips, tricks and reminders I use to maintain my writing voice when navigating the waters of blogging.
Talk It Out
Write it down, then read it aloud. Does it sound natural? Don't be afraid to take some liberties with grammar and sentence structure if it helps convey your thoughts more precisely. I'm not telling you to throw away all you've learned in English class, but sometimes maintaining our own voice means using artistic license. You are an artist and the written word is your medium. When you read it aloud, make sure it sounds like you.
Ask: Who Are You Talking To?
Personally I like to think of my blog's audience as friends, and I try to write with that in mind. How do you talk to your friends? Your mom? Your sister or your husband? Think about who you are writing for and "speak" to them with your writing. The best compliment I've gotten about my blog is when a reader said, "I feel like you're talking to me when I read your blog." If you keep your readers in mind while writing, they will feel a personal connection with you, and they will come back to hear more of what you have to "say."
Keep It Real on Blogging Assignments
Sponsored posts, reviews and affiliate marketing posts are no exceptions to these tried and true rules. As a blogger, your "product" is trust. In order to do your best work for the brands you're working with, it is a MUST to maintain your own voice. It is better for you, better for the brand, and better for the reader if your audience genuinely likes and trusts what you say. Brands who work with bloggers do so because they know the value of the personal relationship you've cultivated with your audience. Keep it real with your readers, be honest, and be yourself when you are telling them about the products and services you write about. Keep in mind the trust that your readers are placing in you to help them make decisions about what brands to purchase and that trust is the most valuable commodity a blogger has.
Take a Trip Down Memory Lane
If you feel your voice slipping away try taking a trip down Memory Lane. Why did you begin blogging in the first place? Who were you writing for then? Read back through some of your old posts to get back in touch with your own voice. Although we grow, and our mission and intentions sometimes change with that growth, we are still the same person and our voice should never change.
If you ever feel you're losing your grip on your own voice take a step back, try these tips and try writing a post for your eyes only. Sometimes just removing the pressure of writing for an audience may be all you need to get your voice back.
Keep Reading
Looking for more writing tips? Here are a few posts you'll find helpful: