This post may contain affiliate links which may give us a commission at no additional cost to you. As an Amazon Associate we earn from qualifying purchases.
Savvy blogging is all about keeping content fresh and new. It is about consistently putting out content that people want to read. It is about keeping your voice while following best practices.
And all of that can get very overwhelming!
This post contains a few great resources that will turn you into a savvy blogger who is always full of great ideas…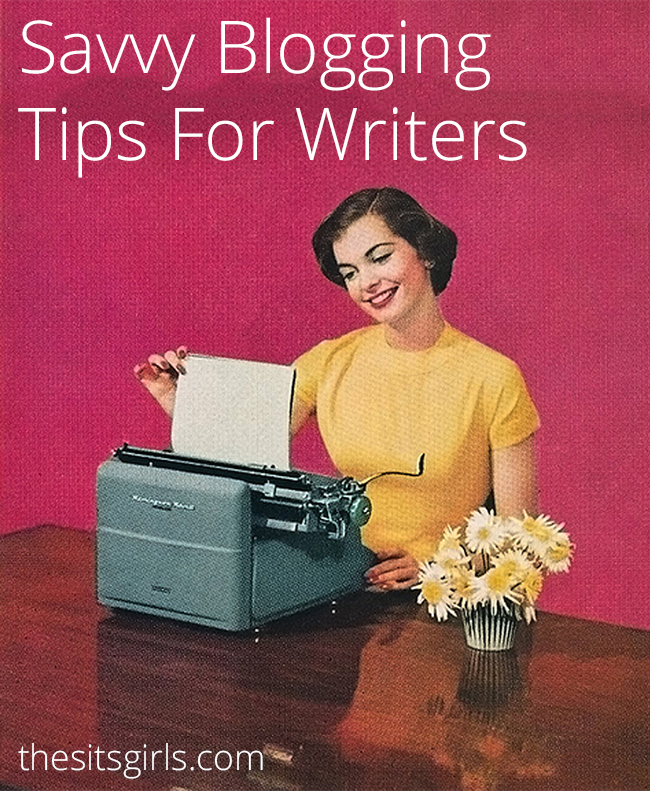 Savvy Blogging Tips For Writers
1. Read
When you have some free time, you're not just scrolling through your Facebook feed, right? Right?? We all know how much junk shows up in our timelines and very little useful information and articles. Instead, check out Feedly where you can follow sites that you love.
You can add these sites into different categories, and you will actually be able to see their new posts and articles. I gather so much information and come up with so many new blog ideas after a few minutes on Feedly in comparison to spending time on Facebook or Twitter.
2. Watch
I have never been too fond of motivational speakers or inspirational quotes; however, for some reason, I love Marie Forleo. I think it is because she includes a lot of practical advice into her somewhat motivational videos so that you feel like you walk away with actual, usable resources.
Head to YouTube and check out her show MarieTV – as she says, "The place to be to create a business and a life that you love."
3. Listen
Check out the Beyond Your Blog Podcast to get inspired. Each week, Susan Maccarelli interviews a different site or publication that accepts guest writers' pieces. You will learn about new sites that are looking for guest posts, and you will get inside tips as to what those sites are looking for.
I promise that you will walk away from each episode itching to run to your computer and start writing!
4. Write
Last, but certainly not least… you need to write. Savvy blogging is all about getting those thoughts out there, getting that content out there, and getting your voice out there. Being a blogger means you are always on the clock, and you never know when an idea will strike.
This is why I love using Google Drive. I can start writing a blog post on my laptop while my son is napping, and then I can resume writing the blog post on my iPhone when he wakes up and wants to watch Nick Jr while snuggling with Mommy on the couch. I can jot down ideas while I am out and about, and I can make edits on the fly.
Most of all, I love the autosave feature b/c there is nothing worse than losing a blog post to the abyss when Microsoft Word crashes. You can also share your writing and edit easily with Google Docs, which is so so convenient.
The bottom line is that savvy blogging is about staying motivated, inspired, and efficient. All of the resources above will make that happen, and I would love to hear what else you would recommend in the comments!