This post may contain affiliate links which may give us a commission at no additional cost to you. As an Amazon Associate we earn from qualifying purchases.
When I was in school and working on a paper I always had to have music in the background. The music kept my fingers moving across the keyboard, helped spark my imagination and kept writers block at bay. Even now as I write this I am listening to the same Dave Matthews Band songs that I listened to when I wrote those college papers. For me, the ultimate writer's playlist includes songs that take me back, songs that move me forward, and songs that inspire me. It would also include a mix of current music and different genres to keep me inspired and to keep my writing progressing.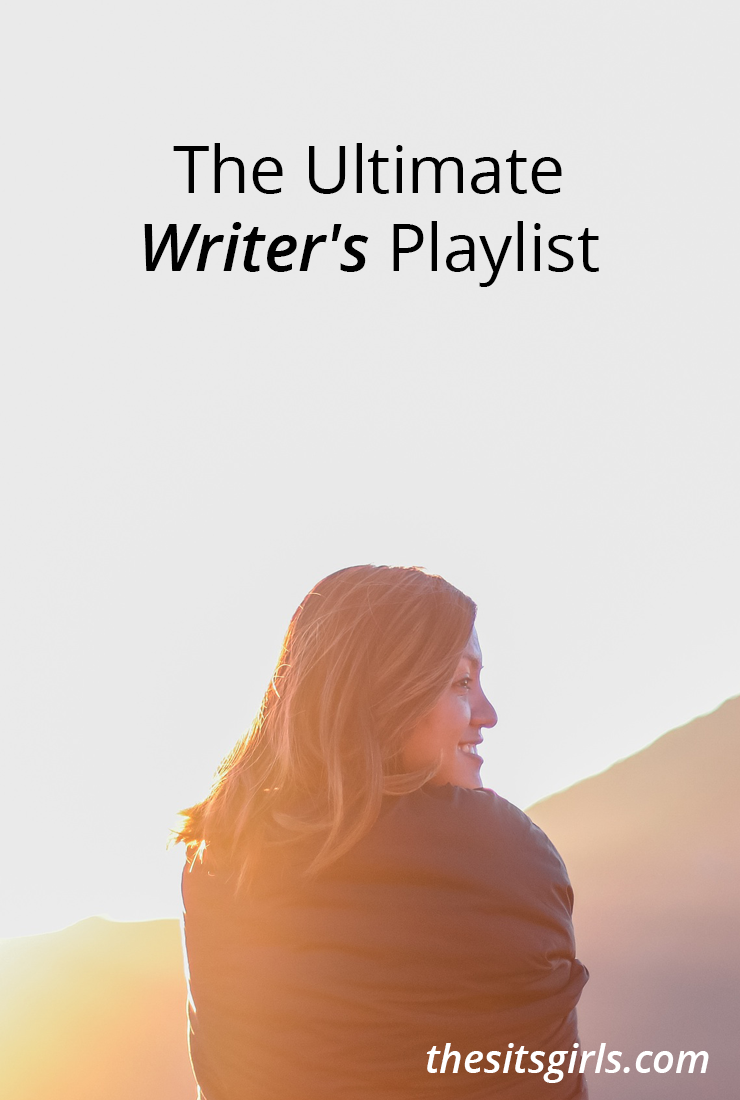 Ultimate Writer's Playlist
Writing playlists are a lot like workout playlists. You need music to get you motivated and music to keep you going, even when you might want to stop. Here is my ultimate writer's playlist…
Just Like Fire – Pink
This is the perfect song to get the motivation started. It always makes me feel like I can take over the world.
Shake it Off – Taylor Swift
Whether it's writers block or those haters in the comments you've got to "shake it off"
Eye of the Tiger – Survivor
If Rocky can do it, so can you.
Ain't No Rest for the Wicked – Cage the Elephant.
This song is a good reminder that sometimes you just need to get the writing done because you are on a deadline.
Fight Song – Rachel Platten
Everything about this song gets me motivated.
Automatic – Miranda Lambert
I love how this song reflects on the slower times before the internet.
Born to Run – Bruce Springsteen
Bruce is easily one of the best songwriters and Born to Run is a classic.
Colder Weather – Zac Brown Band
As writers I like to think we all have a "gypsy soul to blame."
The Scientist – Cold Play
I love the pace of this song and the idea of "going back to the start". It's a perfect song for writing the hard stuff.
Adele – When We Were Young
The haunting music, the beautiful lyrics, this song has me pouring my heart out again and again.
A Dustland Fairytale – The Killers
Easily the best track on Day & Age this song gives me all the feels.
Springsteen – Eric Church
The ideal writing song, the lyrics "funny how a melody, sounds like a memory" will take you right to that back.
In My Life – The Beatles 
Another great song that helps you capture a moment.
Roar – Katy Perry
"I used to bite my tongue and hold my breath" — those lyrics are perfect for those times when you are writing about something controversial.
Don't Stop Believing – Journey
You're in the home stretch of writing that post, just keep going.
Happy – Pharrell Williams 
There is nothing like the feeling of being done with a project and being ready to celebrate.
What songs are on your ultimate writer's playlist?
Keep Reading
Want more writing inspiration? Check out our writing prompts for every day of the year, some of the best books on writing, and these four tips to help you get out of a writing funk.