This post may contain affiliate links which may give us a commission at no additional cost to you. As an Amazon Associate we earn from qualifying purchases.
I've been asked how to write every day and be motivated and inspired to create posts regularly. When you are writing consistently, there will be some days the ideas won't come. It happens to all of us. But I have a few things that I find work for me in helping me regularly create content to publish, and I want to share them with you.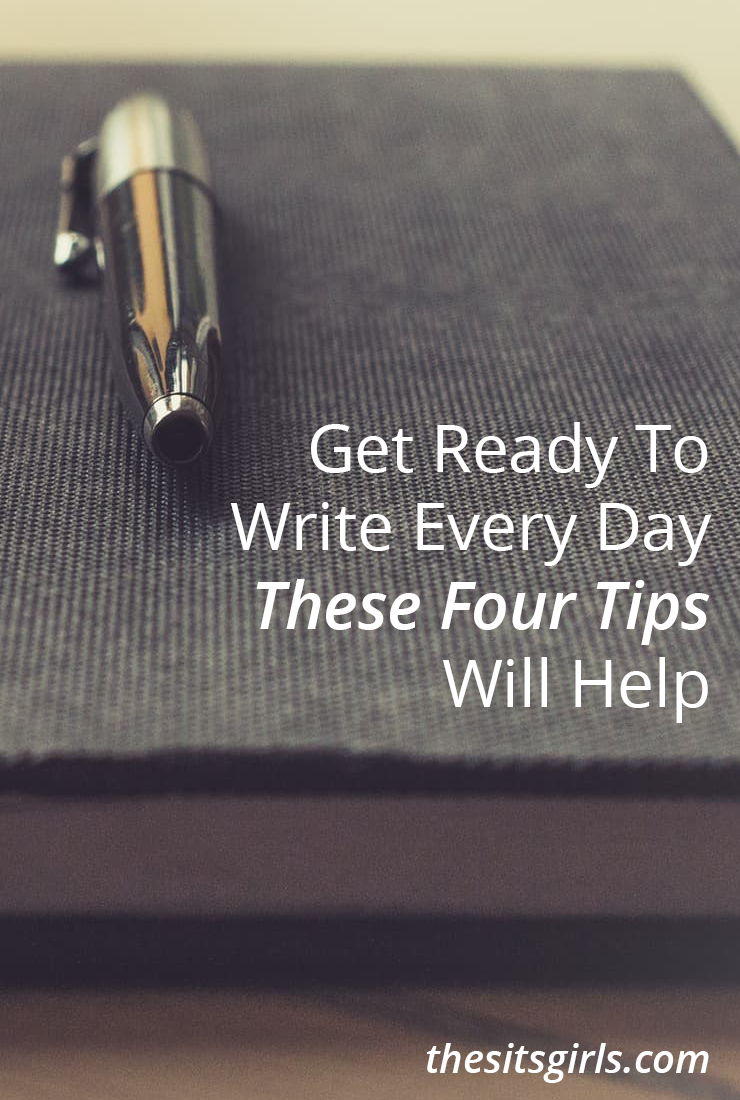 Write Every Day – These Four Tips Will Help
1. Time of day
I find I do my best writing late at night, when I can't sleep and am just thinking about lots of things. Writing lets me clear them all. My other peak writing time is first thing in the morning as soon as I get up.  Experiment with writing at different times and see if there is a time that works better for you, a time when the ideas flow more freely. Make that your time to write every day.
2. Create a story
I share recipes and posts that have meaning and a story behind them, whether it's a long story and a history of the reason I created the recipe, or a short story about how badly the first two trials of the recipe failed. Whatever the case, build a story with what you are planning on posting, and then tell the story to your readers. It's easier to get your words flowing when you are sharing an experience and then tying your post in with that.
3. Have Lots of Options
I shoot my photos and edit my images a couple of weeks in advance, so I have several done and ready to use. I schedule them in my editorial calendar, and make plans to do the posts/recipes associated with the recipes on a certain date. But sometimes, things don't go according to plan! There is always flexibility – if I can't find the words to write about the recipe I had planned for that day, or the weather outside is cold and rainy and ice cream sandwiches are the last thing I feel like talking about, I'll switch it up and do something different that day. If am better able to create a post about something else at that time, I do it.
4. Make Drafts and Just Write
I have so many drafts and half written, or outlined, posts saved for my blog. Sometimes it takes me longer to find a post I'm looking for in the drafts folder than finish writing it.
Well okay, not really.  But seriously, I half write, or do a bullet point outline, of posts often. They are ones I start when I have an idea or am inspired, and I don't want to lose the words or my thoughts. When I do an outline and start the post,  it makes it much easier to fill them in later when I come back to properly write the post. At that point, I can just add images and publish. Moral of the story: don't be afraid to have lots of drafts or post outlines ready to go.
Those are my recommendations of what has worked for me for writing every day.  I still struggle sometimes to get the ideas flowing, but generally speaking, I have found all of these things to work well and help me stay on track!
Author Bio: Laura
An avid runner and passionate foodie, Laura writes the blog Chronicles of Passion, a healthy lifestyle blog featuring vegan recipes, healthy living tips, at-home workouts, and fitness motivation. She is especially passionate about creating raw, vegan desserts and experimenting with new ingredient combinations in the kitchen. When not out on the trails, Laura can be found hanging out in downward dog, spinning, or brewing a fresh batch of kombucha!