This post may contain affiliate links which may give us a commission at no additional cost to you. As an Amazon Associate we earn from qualifying purchases.
With the help of my writing group, I've been dedicated to writing at least 10 minutes every day. Through daily practice, I hope to not only get my stories and blog posts written, but also to improve my craft. In the beginning, the biggest struggle was finding the time. Even 10 minutes can be a challenge when you're just starting to find where you can carve time into your schedule.
Now that I'm starting to get into a rhythm and finding pockets of time is getting easier, I've come up with the next big struggle: what am I going to write about?
When you're just trying to get in words for the daily practice, it's okay to just go with free-writing. That mess of thoughts mixed up in your mind can be put down on paper (or typed on the computer), and it can be quite therapeutic.
But when you're a blogger, you are typically looking for a topic. You need a focus for the post. Maybe you're even working on deadline and you need something quick. That's when the dreaded writer's block feels even more of a curse. That blank screen gets intimidating fast.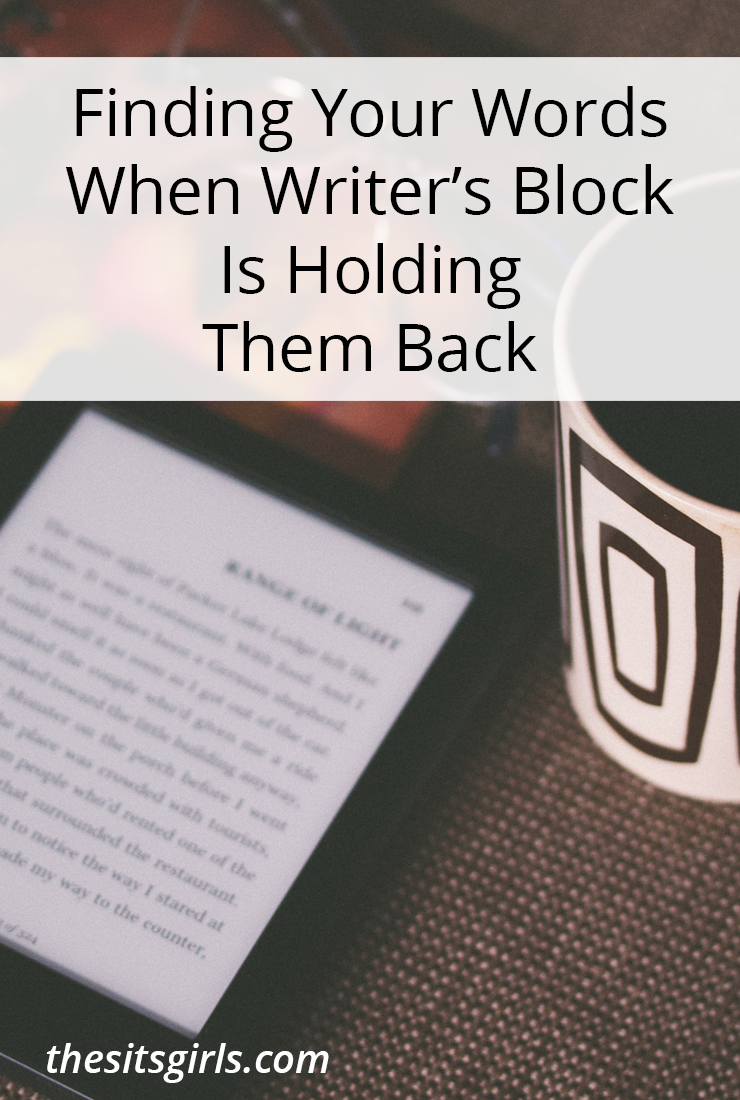 Beating Writer's Block
Here are some great resources to try when finding the words just isn't working:
1. SITS writing prompts
Each month The SITS Girls post enough writing prompts to get you writing every day of the month. January's writing prompts offer various ideas that would work for any month. Visit other prompt lists if nothing in January pops out at you.
2. Visuals do wonders
I love visiting Unsplash when looking for inspiration. Unsplash posts 10 new pictures every 10 days, and they are free to do whatever you want. So you can post them on your blog without worrying about permission. You can even manipulate them if you want. Get creative! Another helpful visual resource is scrolling through Flickr Creative Commons.
3. Look at the calendar
You probably already write posts dedicated to the major holidays–Christmas, Hanukkah, Halloween, Thanksgiving… But what about all those smaller holidays in between? One site I've used before is HolidaysCalender.com. You can search by country and religion, or you could have some fun and check out all the weird holidays. Did you know September 17th is National Eat an Apple Day? Celebrate on your blog with your favorite recipe using apples. December 5th is Day of the Ninja, so you could write a short story about a ninja going holiday shopping.
4. Revisit the past
Dive into your blog archives and see if they give you inspiration. You can update an old post with new information, or maybe your perspective on a topic has changed. Maybe there's a post you wrote back when your blog was new and the only person who read it was your mom (thanks for the support mom!). You can bring it back with a little sprucing. Sometimes just the act of reading your past can spark other memories that you might want to write about.
5. Pick up a book
Or read your favorite blogs. The absolutely best education for any writer is through the act of reading. Reading a book could spark your own imagination. Reading a post on another blog could inspire you to write your view of the particular topic. At the very least, you could always write a book review on your blog!
The most important thing to remember when fighting your way out of writer's block is that any writing is good practice. Even if you just sit at the laptop typing furiously random thoughts that pop into your head, you are writing. And, who knows, one of those random thoughts might become the inspiration for your next great post!
Keep Reading
Looking for more writing inspiration? Here are a few posts you'll find helpful: