This post may contain affiliate links which may give us a commission at no additional cost to you. As an Amazon Associate we earn from qualifying purchases.
We are back with our 31 Days of Writing Prompts. Our goal is to help you keep your editorial calendar stocked with plenty of writing ideas!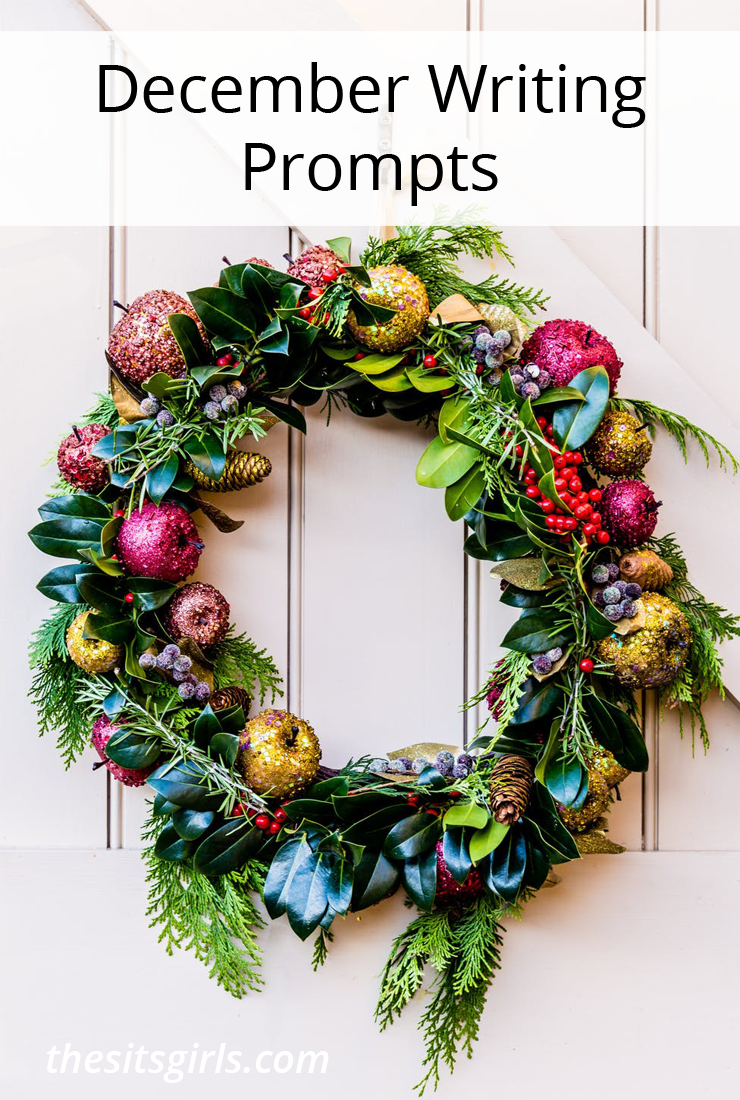 31 Days of Writing Prompts
Feel free to pick and choose which writing prompts work well for your site.
1. Write a letter to a special person in your life.
2. Are you a book rereader? Tell about a favorite you have read many times.
3. Tell us about something you secretly want to do, but have never tried.
4. "The word no is a complete sentence." What does this phrase mean to you?
5. What songs would we find on the mix tape of your life?
6. Does your family celebrate with Santa Clause? Why or why not?
7. Do you dread Mondays?
8. Are you a jealous person?
9. Share the recipe for your favorite holiday dessert.
10. Who is your hero?
11. What are your five favorite movies for a family movie night?
12. How does your family celebrate Hanukah?
13. Set a timer, and spend five minutes writing a stream of consciousness post.
14. What is your favorite thing to do on a cold day?
15. If you could be somewhere warm right now, where would you chose and why?
16. Tell us about your writing process. Do you write your first draft on paper or the computer?
17. When you are feeling blue, what will turn your frown upside down?
18. What is your favorite holiday song?
19. Do you work well under pressure?
20. If you could wish for just one thing this holiday season, what would it be?
21. What are your holiday traditions?
22. Have you ever bought one of those "as seen on tv" items? Was it worth it?
23. What is your favorite childhood Christmas memory?
24. Tell us about your Christmas Eve plans. Or, better yet, share some pictures.
25. Merry Christmas!
26. The day after a holiday always comes with extra cleaning. Share some cleaning tips to make the job easier.
27. Write a poem about something or someone important to your heart.
28. Does your family eat dinner together each night?
29. How to you plan a perfect road trip?
30. As we get ready to start a new year, will you be making any big changes?
31. New Years Eve! Who will you be kissing at midnight?
Keep Reading
Looking for more posts to help you jump start your writing? Then be sure to click through the below links!