This post may contain affiliate links which may give us a commission at no additional cost to you. As an Amazon Associate we earn from qualifying purchases.
We are back with our 31 Days of Writing Prompts. Our goal with these July writing prompts is to help you keep your editorial calendar stocked with plenty of writing ideas!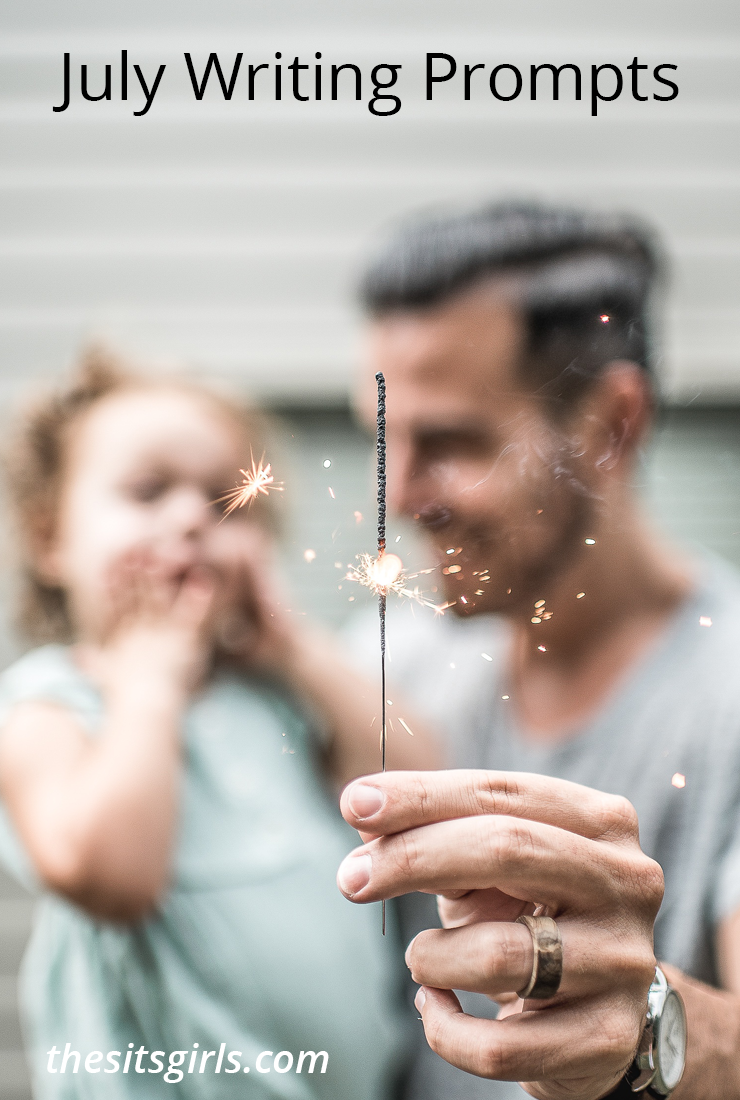 31 DAYS OF JULY WRITING PROMPTS
Feel free to pick and choose which prompts work well for your site.
1. What superhero powers would you NOT like to have?
2. How do you stay in touch with far-away friends?
3. Would you ever want to run for political office? Why or why not?
4. July 4th! Here in the US, this is Independence Day. Tell us what independence means to you.
5. Tell us about your July 4th celebration. Don't forget the pictures!
6. Share the story of your first kiss.
7. What does your blogging schedule look like?
8. How do you conserve energy?
9. Share a special cookie recipe or a great idea for sugar cookie decorating for National Sugar Cookie Day.
10. Have a teddy bear picnic with your favorite kids and share the cuteness in pictures.
11. What motivates you?
12. Where would you fly right now if you could hop in a plane?
13. What is your favorite color? Tell us why you like that color, or show us how it is represented in your home and wardrobe.
14. Think about one thing you would like to change about your life, and tell us how you plan to do it.
15. What is your favorite writing tool? Do you only use the computer, or do you still love pen and paper?
16. Take a walk this morning, and tell us what you saw.
17. Tell us about your favorite organization and why it is important to you.
18. What is your favorite accessory right now?
19. What brings joy into your life?
20. What are your rules for courteous cell phone use?
21. Share your favorite recipe that includes blueberries. Don't forget the yummy pictures!
22. What was your life like when you were ten years old?
23. List five things you can do to brighten up someone's day.
24. What does courage mean to you?
25. What was the hardest part of being a kid?
26. Tell us about someone you wish you could see again.
27. What do you love the most about your job?
28. Share your favorite boredom busters for kids.
29. What are your favorite quotes?
30. How do you balance life, work, family, and fun?
31. What is the best book you read this month?
Keep Reading
Looking for more posts similar to our July Writing Prompts? Then be sure to click through the below links!