This post may contain affiliate links which may give us a commission at no additional cost to you. As an Amazon Associate we earn from qualifying purchases.
We are back with our 30 Days of November Writing Prompts. Our goal is to help you keep your editorial calendar stocked with plenty of writing ideas!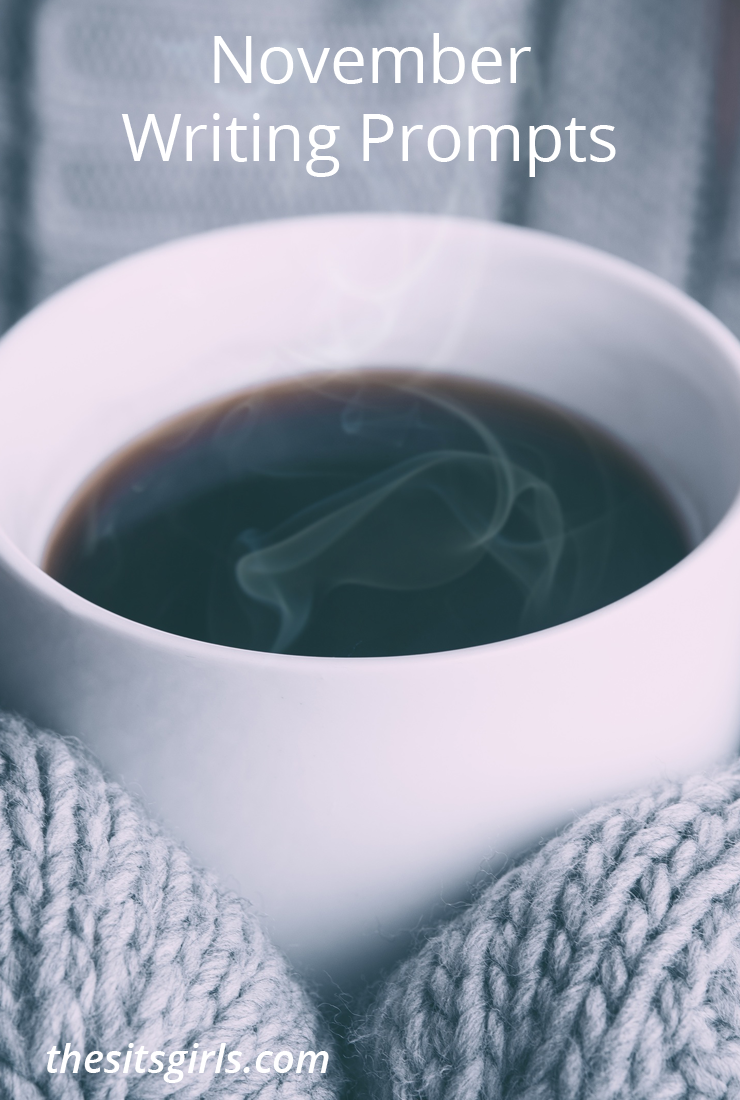 30 Days Of November Writing Prompts
Feel free to pick and choose which writing prompts work well for your site.
1. How do you remember and honor loved ones who have passed?
2. When did you first know you were truly loved?
3. Sandwich Day! Share your best sandwich recipe.
4. Was there a time you wanted (or needed) to say something, but kept quiet?
5. Have you ever used a typewriter?
6. Creative Writing: Imagine you are lost on a deserted island, or in an unexplored forest. What would you see and do?
7. What are you #SorryNotSorry about today?
8. Do you feel like you belong in your generation, or do you have an old soul?
9. What is the best book you have read lately?
10. What does it mean to live boldly?
11. Veterans Day! Do you have family or friends who have served in the US military, or maybe you have? Tell us about those experiences and take time to honor all of the veterans.
12. What does a regular work day look like in your world?
13. How are you changing the world?
14. Do you look for the best in a situation or prepare for the worst?
15. Share your favorite recipe that includes chocolate.
Feel free to make it something we can add to our Thanksgiving menus!
16. Why do you blog?
17. What was your favorite book as a child? If you have kids, do your children love it as much as you did?
18. Are you a runner? How does running (or your preferred exercise) feed your soul?
19. Do you wander when you go shopping, or are you focused on a prepared list?
20. Turkey. Dressing. Cranberry Sauce. Pumpkin Pie. What does Thanksgiving dinner look like at your house?
21. Have you ever changed your name?
22. Black Friday. Are you going out to shop, or are you staying at home with a good book and plate full of left-overs?
23.Thanksgiving
24. Show us your early Christmas decorations!
25. Make us smile.
26.Write a poem. Or tell us about your favorite poem.
27. Tell us about a blog post you didn't publish.
28. How do you build an epic blanket fort?
29. Share a great drink recipe.
30. What are you looking forward to in December?
Keep Reading
Looking for more posts to help you jump start your writing? Then be sure to click through the below links!