This post may contain affiliate links which may give us a commission at no additional cost to you. As an Amazon Associate we earn from qualifying purchases.
As bloggers, we are writers first. Readers aren't going to stick around if you don't have writing skills and can't tell engaging stories without grammatical and spelling errors.
Not everyone who is a blogger has studied writing or editing, and that's not a prerequisite, but we could all use help polishing our skills. Here are some of my favorite resources for learning about writing and editing, improving your writing skills, and fixing your mistakes.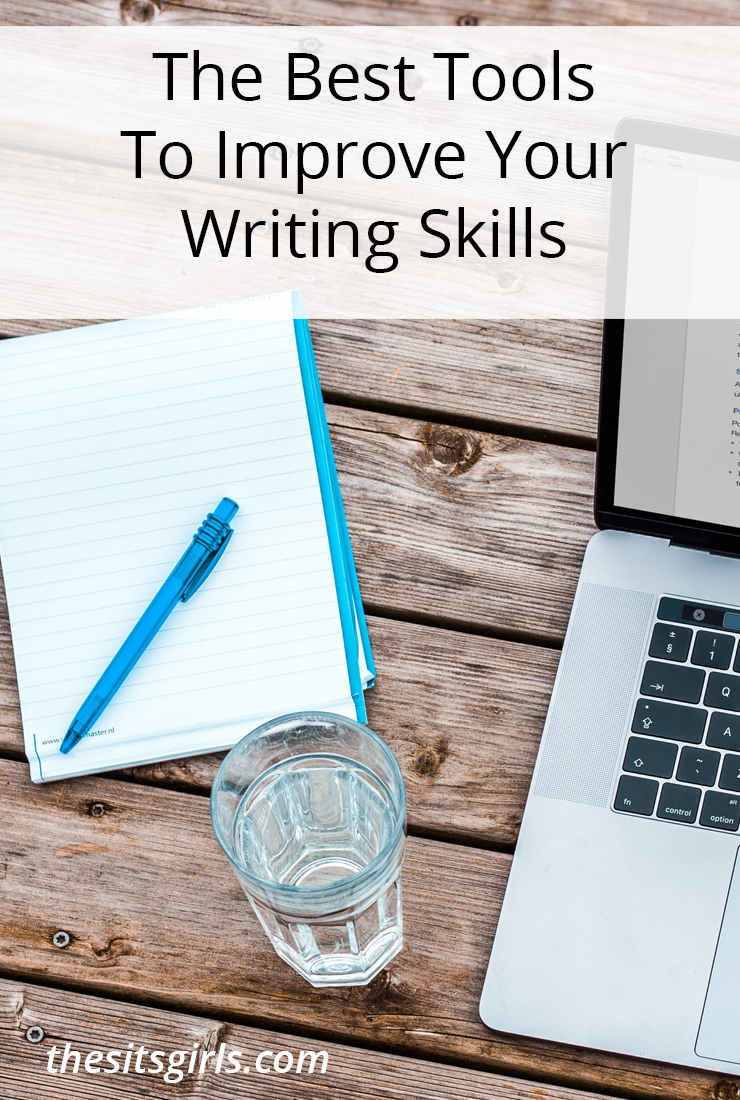 Tools To Improve Your Writing Skills
1. The Nearest Book or Website
Good writers are good readers. The first thing you can do to make your writing better is to read a lot. Read fiction and nonfiction, young adult, regular adult, and children's books. Read other blogs and read newspapers. Read the best books on our list of good reads.
Look for good things to read with tools like the Flipboard daily edition and the daily suggestions email from Pocket.
Longform and Brain Pickings are another couple of sites with great writing that will make you think and teach you things beyond just how to write better. Really the more time you can devote to reading and thinking about what kind of writing you like and why it works, the better off you will be as a writer.
2. Books About Good Writing
Of course, if you want to read books about writing specifically, so much the better. There are lots of great, classic books on writing (share your favorites in the comments!), and every reader of books about writing has her favorites. Here are just a few of mine:
The Elements of Style by William Strunk, Jr., and E. B. White. It's a classic for a reason. Quick and easy to read, reread and apply to your writing right away.
Writing Down the Bones by Natalie Goldberg. Any of Goldberg's books about writing are great, but this one is a favorite that I reread every couple of years and always get something new from. She's really writing about writing fiction, but her methods work for everyone.
On Writing Well by William Zinsser. This is one I was introduced to in college and that is also on my reread regularly list. He's all about building on the mechanics and reading widely to develop your own style. I've actually written a whole post about this book, I love it so much.
3. Online Style Guides
Though it is geared to academic writing, I love Purdue University's Online Writing Lab. It's a great place to learn the basics of grammar, punctuation, proofreading, and the mechanics of writing. Information on essay writing and email etiquette may also be helpful for bloggers.
On your own blog you may not necessarily follow a style guide, but sometimes when writing for other sites or publications you may need to know the basics. While purchasing the online or print version of a style guide you use often is the best option, the websites for the Associated Press and the Chicago Manual of Style can help you out with some style issues, which might also get you thinking about your own "house style."
Another source I really like is Grammar Girl, which includes quick tips on vocabulary, word and phrase origins, commonly misused words and more. It's great for quick and dirty tips that will make you a more informed writer, and you can search for particular issues if you're having a problem in your writing.
Two more really great sites that cover the basics in a way that's easy to read are the Grammar Handbook from the University of Illinois at Urbana-Champaign and Grammar Book. Both sites include a basic clickable list of the things they cover, so if you know you need help with, say, who vs. whom or run-on sentences, you can go right to the right page for help.
4. Grammarly
I listed a bunch of sites for learning first, because I don't want you to just let a machine do the work for you, but if you really need the help – and can at least a little decipher good advice from bad – Grammarly can be a good tool.
This plugin (free and paid versions are available) reads over your shoulder when you compose online (or, with an additional plugin, in Word) and offers suggestions that will improve your grammar, punctuation and style. It also has a spell checker.
I say you need to be able to decipher good advice from bad because, as I tried out the plugin on this post, all the suggestions it gave me I disagreed with (changing thinking to think in the sentence that starts with Longform, changing the are for an is in "all of Goldberg's books about writing are great," putting commas around at least and a comma after punctuation in the paragraph above).
It also disables auto save when you use it, so if you tend to need that function a lot you might want to avoid using the tool. But if you need a lot of help and aren't sure where to start, it can guide you on the mechanics a little bit. Just make sure you check a style guide, dictionary, or your common sense before you make changes based on its suggestions.
Do you have any tools for improving your writing skills that you like to use or favorite books on writing you return to frequently? We'd love to hear about them!
Keep Reading