This post may contain affiliate links which may give us a commission at no additional cost to you. As an Amazon Associate we earn from qualifying purchases.
Blogging is writing. Therefore, if you are a blogger you are also a writer. Creating content is writing. The content may be informational, tutorial, humor, or opinion driven — whatever the focus or purpose, you write on your blog (or other blogs) regularly, making you a writer.
We all want to give our audience the best content possible. We want to engage them with our words, not just our imagery. The best possible way to provide the best content is finding writing tools to help you improve your writing. You may believe your writing doesn't need improvement. It may not. But the majority of writers and authors, or experts in any field, continue to improve their craft. A writer is not different from any other field.
How To Improve Your Writing
My top advice tip for improving your writing is practice. Write daily to improve your writing skills; including grammar and punctuation. Nothing improves without practice.
My second tip for improving your writing is to read. Read other blogs, news articles, magazines, books, and novels. Expand your imagination and vocabulary. Reading stretches your comprehension and processing. These skills will translate into your writing.
The Importance Of Good Writing
Here is a little analogy about the importance of writing:
Imagine you are a tour guide at a wildlife and botanical reserve. Upon meeting your group and introducing yourself, you give them a brief summary of what the tour will involve. As you guide your group down a path, through tropical plants and foliage, you describe details about the plants. You draw your group's attention to the rare and beautiful plants, and you educate the group about the importance of each plant to the ecosystem. You spy a rare butterfly, point it out to your group, and share information about the butterfly. As you and the group continue down the trail, you share information about the environment and anecdotes from your personal experience. At the end of the tour you summarize the importance of the ecosystem. Summing up each different part, you emphasize the connection between the group and the ecosystem.
This example walks through the different components of a well-written piece:
Introduction
Details
Connecting the audience to the topic
Summary
Similar to a tour, you are the guide leading your reader through the content. You are capturing their attention and holding it through the end. Without guide posts, the reader loses interest or becomes confused. They may wander off or leave the tour entirely. Writing is important, and using the right writing tools is important.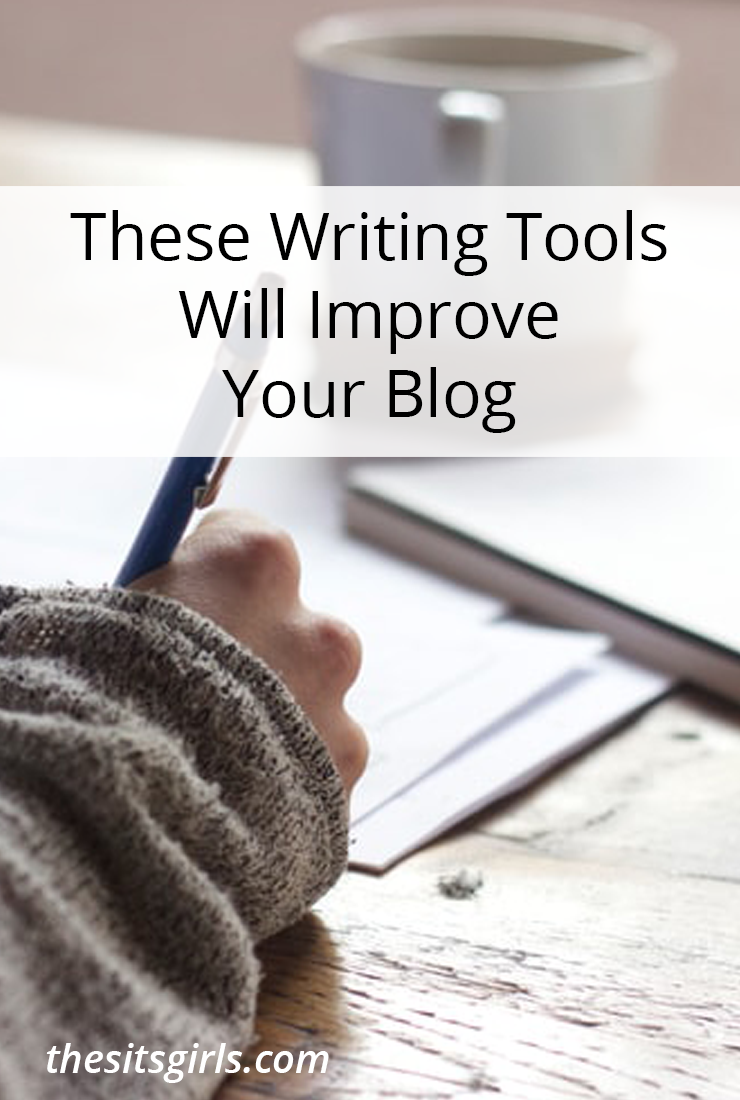 Writing Tools To Help You Improve Your Blog
Grammar And Punctuation Tools
Punctuation and grammar errors are distracting and annoying to any reader. These types of errors also tell the reader about you. These common errors erode your credibility with the reader and cause them to question your authority.
Try these writing tools to avoid grammar and punctuation errors (I use these with every piece I write):
Blogging Tools To Help You Write Great Titles
Finding the perfect blog post title that hits all the SEO, keyword, and content points is difficult. These are a few tools I use to create solid titles and topics:
Writing Tools To Help You Develop Great Content
Write irresistible content. Hook the reader and don't let them go. Research your topic to solidify your authority and layer your content with valuable information.
Engage your audience with a well-written piece using these tools:
Writing Resources
To become a great writer, surround yourself with great writers and learn from them. Visit and join a few writer groups and learn from more experienced authors. Discover new writing tools, courses, and support.
Take writing workshops to improve your skills and receive feedback.
General Writing Tips
Read as much as you can. Reading increases your vocabulary, sentence structure, imagination, knowledge, and inspiration.
Write a lot. Practice writing every day.
Write down ideas. Keep a journal or notebook handy to jot ideas. Evernote is a great app for tracking ideas on the go.
Use outlines or thinking maps to organize ideas, topics, subtopic, and research. I always create some type of outline for each piece I write from beginning to end.
Aim for readability. Use shorter sentences, limited adverbs, and present tense (avoid "to be"). Try to find a good balance of descriptive words.
Reduce distractions while writing. Don't look at email or social media. Focus on getting the ideas out for editing later.
Visit other blogs and online magazines. Save interesting articles in Pocket for review later.
Now that you have the you have the writing tools and tips, use them to create truly engaging content. Take your reader on a journey through your writing. They will love you for it!
Looking for more writing help?
Check out all of our writing tips, and learn how to brainstorm new blog content.